SCI-FI LONDON 2022 has launched its 22nd annual programme, which will run for four days from May 19th until May 22nd! It will showcase a fantastic line-up with three world premieres, three UK premieres, and more.
As a bonus, the festival will also be doing a cocktail-fuelled classic screening of Soylent Green, which (if you didn't know) is set in this year.
Opening the festival is Eskil Vogt's (Blind, The Worst Person in the World) horror-thriller The Innocents. This Norwegian feature, set during a bright Nordic summer, sees a group of children reveal their dark and mysterious powers when the adults aren't looking."
Closing SCI-FI London 2022 is Deus, directed by Steve Stone (In Extremis, Schism). In this feature, Earth is on the brink of an environmental disaster. The population has risen to more than 20 billion and huge areas of the planet are uninhabitable. Against this backdrop, a massive black sphere is discovered in the orbit of Mars. The Sphere begins to transmit a single word in each of Earth's languages: Deus (God).
Commercial spaceship, The Achilles is sent to investigate but, on approaching the red planet, it becomes damaged by a strange beam of light emanating from the sphere. Will the crew survive and discover the origin of the sphere and its purpose?
Another major title is Doctor Who Am I, a documentary feature by Vanessa Yuille receiving its world premiere. In it, Yuille follows friend and co-director Matthew Jacobs – writer of the 1996 TV movie Doctor Who – as he is reluctantly pulled back into the fandom that rejected his work 25 years prior.
The journey not only becomes hilarious and emotionally perilous for the duo but also reveals a touching and quirky face-off between the American Doctor Who fans and Matthew himself.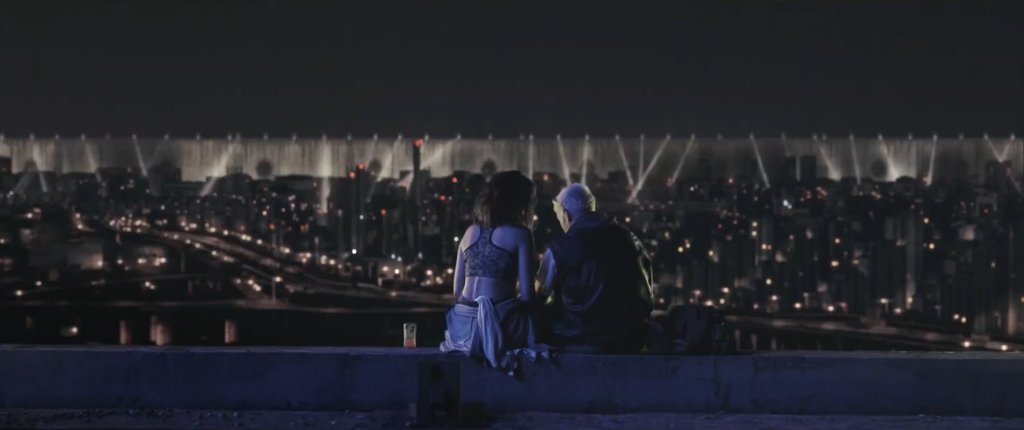 The festival will also premiere dystopian sci-fi thriller The Deal from director Orsi Nagypal, which picks up after a pandemic has left the planet devastated. With insufficient resources to maintain the human population, the totalitarian governing body, The Bureau, has set up 'The Deal'. The terms are simple: accept The Deal, and you'll have work, a home and medical care for the next twenty years. At the end of the time period, you must sacrifice your life for the greater good.
Receiving its UK premiere is Indian sci-fi feature Rani Rani Rani, from director Rajaram Rajendran. The film centres on Rani, a young woman living in a near-abandoned village. For Rani, it's another ordinary day populated by her feckless husband, his brother and ruthless sister-in-law, all fighting about money.
While Rani is seeking out some peace and quiet, she happens upon some guys demonstrating an experimental device to a potential buyer. They ask Rani if she will be their guinea pig, and she's lured into their machine. She emerges seemingly unscathed, but something has changed, and the device has created another version of Rani… which is just the start of her problems.
The last of three features receiving its UK premiere at SCI-FI LONDON 2022, Annular Eclipse is a dystopian love letter to cyberpunk from director Chi Zhang. In a dystopian future, a cure for Alzheimer's has given rise to technology that enables near-perfect brainwashing and memory editing.
Two contract killers, Ge and Song, carry out daily executions for the organisation. Ge has become a deeply troubled man, sustaining nightmares and flashes of suppressed memory. On their next assignment, Ge's flashbacks aren't ones he recognises; it seems that someone is manipulating his memory and their latest target is someone important from his past. The assassins must infiltrate the Brain Science Corporation to find out the truth.
Asides screening nine feature films, SCI-FI LONDON 2022 will also be showing a stellar line-up of shorts, categorised into five themes: "Strain in the Brain", "Our Robot Overlords!", "All You Can Eat Alien Buffet", "Artificial Insolence", and "The Future's 'Orrid".
Find out more on the festival's website.