News Movies News | Written by Martin Unsworth 10/05/2022
Horror Anthology SCARE US Hits Digital in June
Koch Films will be releasing the 'hidden horror gem of 2021' Scare Us on digital platforms on June 13th. The film, which includes five twisted tales, was shot in Arizona over a 16-day period and focuses on an unlikely group of aspiring writers who live in Sugarton - a small town plagued by the apparent return of an infamous serial killer, dubbed 'Cutthroat'. As usual, they meet in their local bookstore run by Peter, the group's leader, to share their scary stories, but tonight, they are about to discover they've become the stars of a sick killer's own twisted tale.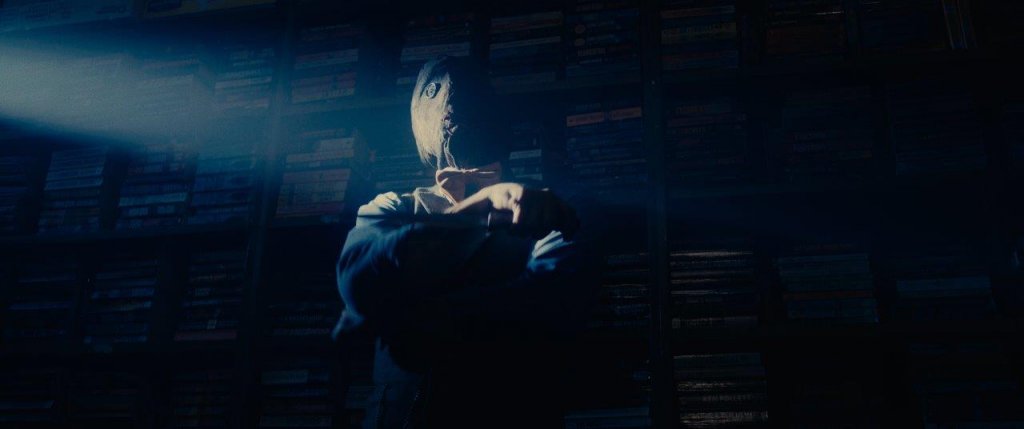 Scare Us is directed by Ryan Henry Johnston (lead director, co-director of Night Haul), Carl Jensen IV (co-director of Dead Ringer) Ryan Kjolberg (director of Untethered), Charlotte Lilt (co-director of Night Haul), Tom J. McCoy (director of The Resting) and Jordan Pillar (co-director of Dead Ringer).
The Falling Flame Pictures production stars Tom Sandoval, Charlotte Lilt, Michelle Palermo, Michael C. Alvarez, Ethan Drew, Jason Wiechert, Desiree Srinivas and William Kenny. Writers are Will Hirsch, Carl Jensen IV, Ryan Henry Johnston, Ryan Kjolberg, Tom J. McCoy and Jordan Pillar. It is produced by Jason Wiechert, Ryan Henry Johnston and Robyn Sturgis.
Co-director, producer Ryan Henry Johnston commented "We hope UK audiences appreciate what we feel are three of the coolest, most unique aspects of the movie: each of the five main characters telling their short story also plays the main character in the story they tell, and each story has its own style, tone and subgenre. Our goal was to create an anthology every type of horror fan can enjoy, and I hope they all do. And fans of Tom Sandoval from VANDERPUMP RULES get a chance to see him do something very different".
Scare Us is on digital platforms from June 13th. Check out the trailer here: https://vimeo.com/705781777
Follow Koch Films on Twitter - @Koch_FilmsUK and on Instagram - @kochfilmsuk