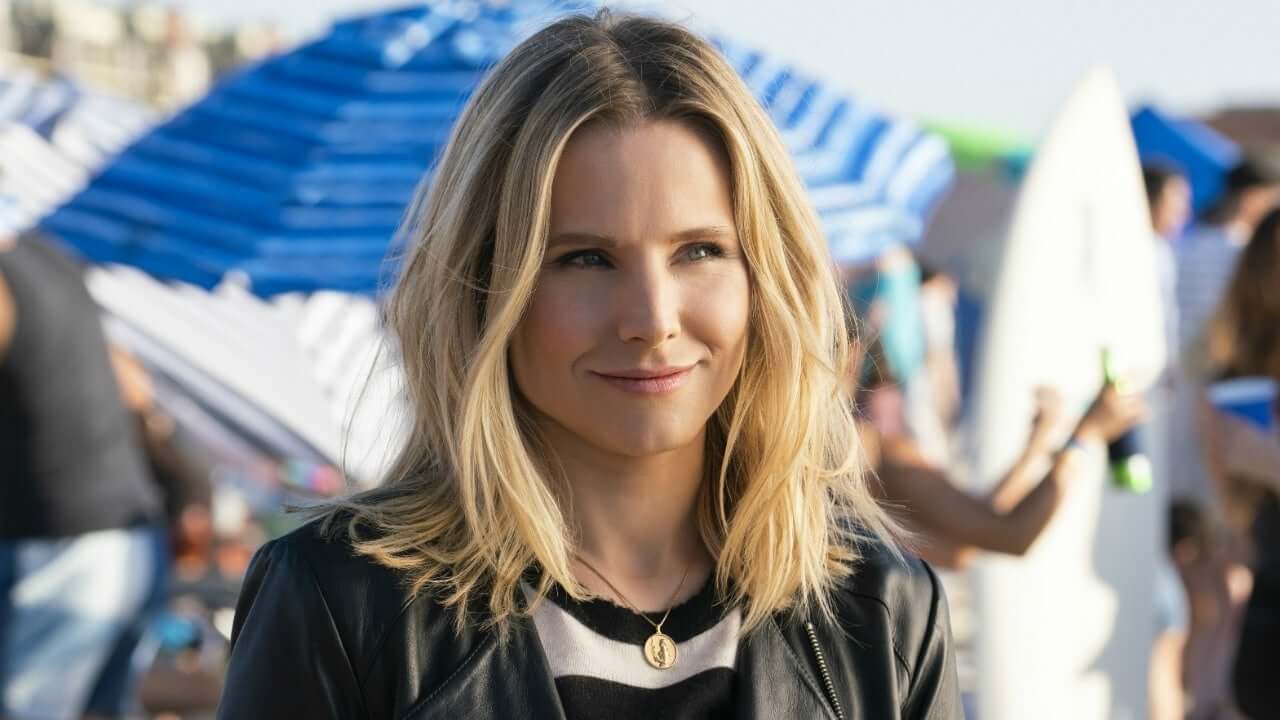 REVIEWED: SEASON 4 (ALL EPISODES) | WHERE TO WATCH: STARZPLAY (FROM MARCH 27TH) 
News that series-creator Rob Thomas had been given the greenlight to produce a new season of Veronica Mars was music to the ears of its faithful fans. Those same fans had helped Thomas to Kickstart the funds to make a Veronica Mars movie in 2013, which picked up Veronica's life six years after Season 3 had ended in 2007. Season four adds another five years onto the titular detective's history, and finds her once again working alongside her private eye dad, Keith, in the still class-driven city of Neptune, California.
With all eight episodes being dropped at once on Disney's Hulu network (a week ahead of the announced date, in fact), the usual mystery of the week formula, which formed a season-long arc, was dropped in favour of one breakneck ride as Neptune's annual Spring Break celebrations are cut short by a number of fatal bombings. Veronica is tasked with discovering who planted the bombs, and why, before Neptune's reputation as a party city is completely ruined.
Returning alongside Kristen Bell as Veronica, and Enrico Colantoni as Keith, are series mainstays Jason Dohring (Logan), Percy Daggs III (Wallace), Francis Capra (Weevil), and Ryan Hudson (Dick Casablancas), and with Vinnie, Big Dick, Cliff, and Deputy Leo also reappearing, the show feels like meeting old friends once more. Joining the core cast are Patton Oswalt and JK Simmons; Veronica Mars's strength has always been in its ensemble cast.
The story takes twists and turns along the way, with new bombings and a pair of Mexican hitmen complicating matters, and there's the small matter of a sixteen-year-old girl called Matty, who is exhibiting some very Veronica-like behaviour in her own pursuit of justice.
Thomas's showrunning keeps the eight episodes consistent and compelling, and there are enough glimpses of the modern crime noir feel of the original show to please long-time fans, as well as introduce new ones to the world of Neptune and its uniquely-nosy gumshoe.
There's been no solid announcement of a fifth season, although Thomas has talked about his plans for Veronica going forward, and while shows are more likely to be renewed for their critical rather than commercial aspects in this new age of streaming TV, fans of Veronica Mars are used to disappointment. For now, though, we get another eight hours to spend in Veronica's matchless world, and it's a treat worth savouring.