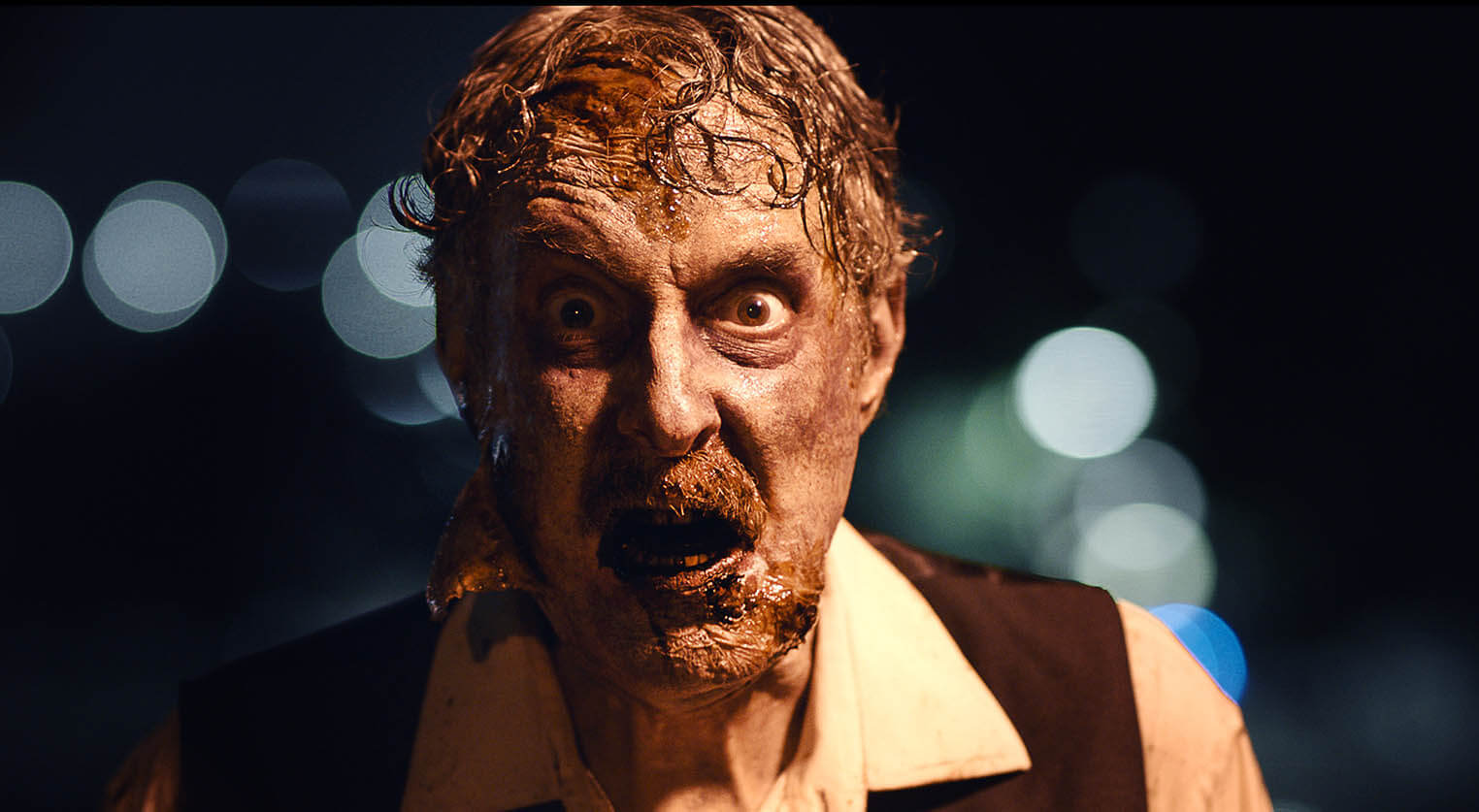 Comedy horror on the stand-up comedy circuit. This showbiz monster movie takes a route less travelled than most LA-set genre films, eschewing the movie sets and mansions in favour of grotty comedy clubs and open mic nights. Show booker Violet (Alyssa Limperis) is assistant to comedy legend Bob Devore (Ron Lynch), responsible for ensuring a steady flow of fresh meat through the old man's club. Those who don't get a spot on the setlist? They're on the menu, to be literally devoured by Bob.
But when Violet meets young stand-up Jimmy Rhodes (Will Weldon), she is determined to break the cycle – before the monstrous Bob can consume them both. There are a lot of funny people involved in Too Late, including SNL alumnus Fred Armisen (barely in it, but there regardless), Mary Lynn Rajskub and its young and likeable leads. One might expect the film itself to be funnier than it is, then. But Becker's script is surprisingly dry, the performances restrained. The lack of laughs is partly intentional, at least where the bad-on-purpose stage comics are concerned. There's less of an excuse for the rest of it, which struggles to do much with its timely metaphor and affable characters.
There's more fun to be had with the film's gruesome body horror beats – turning Bob into a cross between Mr Creosote and something out of Brian Yuzna's Society. Like the humour, its scares are underdeveloped, leaving Too Late floundering like so many comedy horror films before it – neither as funny nor as scary as it should be. There are some good gore gags and charming performances, but it's just a little too little.
Too Late is in cinemas and digital platforms in the US on June 25th. UK release TBC.