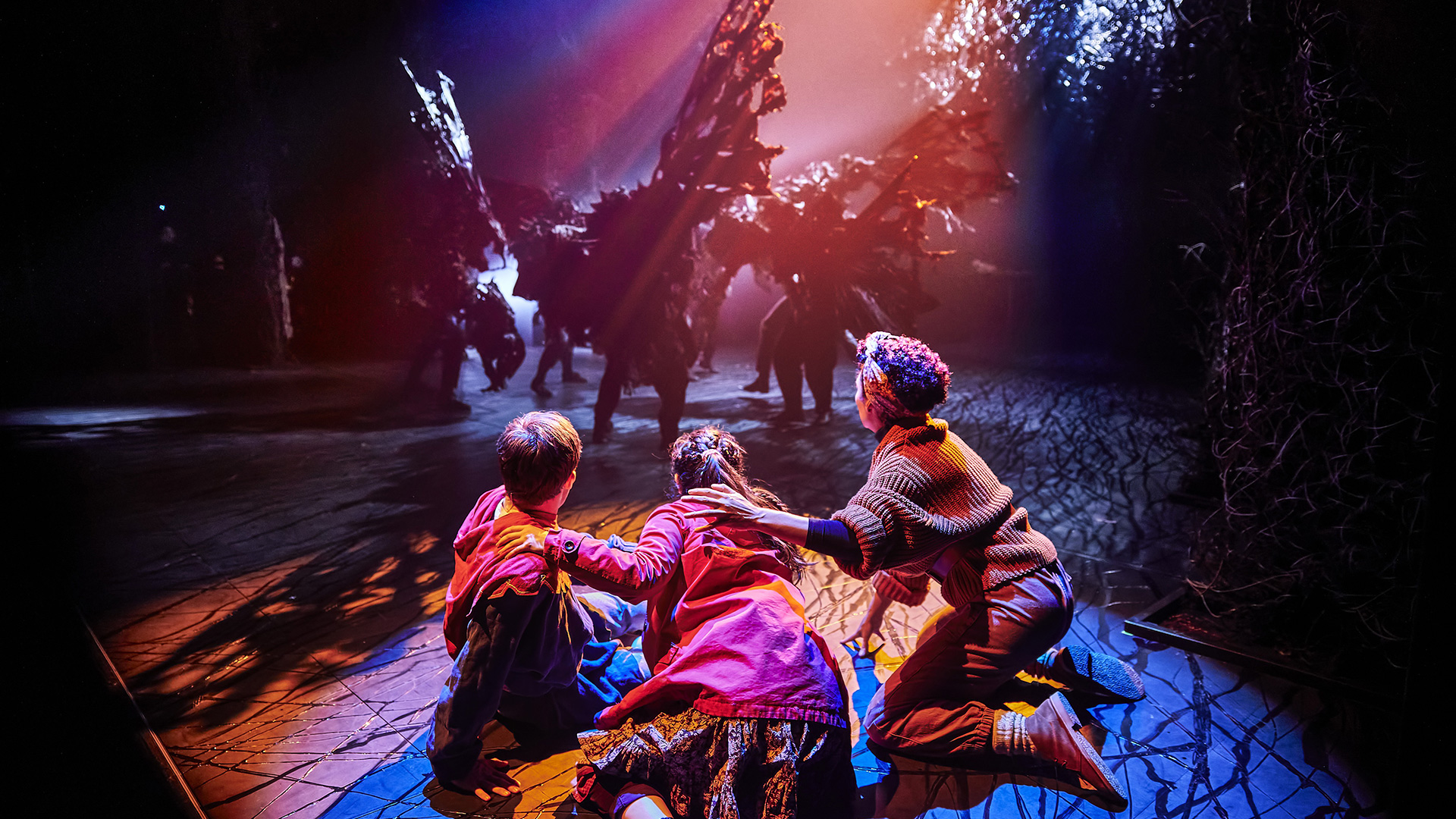 by Kieron Moore.
Currently touring UK theatres, The Ocean at the End of the Lane is a spectacular stage adaptation of Neil Gaiman's 2013 novel, starring Keir Ogilvy as the child known only as Boy.
Running from the drudgery and constantly burnt toast of life with his struggling single father, Boy makes friends with Lettie Hempstock, a quirky girl from a witchy family. The pond down by the farmhouse is not actually a pond, Lettie claims, but an ocean – a passageway to a remarkable fantasy world. But just as Boy and Lettie can travel into this world, things can travel out of it, and Boy soon suspects new lodger Ursula of not being what she seems.
The story's fantasy elements include tropes very familiar to long-time fans of Gaiman, and it never dives as deeply or as imaginatively into its magical worlds as, for example, The Sandman. But the joy of Ocean's storytelling is how the fantasy adventure is carefully paralleled with more real, domestic struggles.
The story touches on some dark themes – the inciting incident of it all is a previous lodger's suicide – but Joel Horwood's stage adaptation gets the balance just right. Neither shying away from this darkness nor letting it eclipse the entertainment, Horwood ensures each side complements the other. It's the kind of intelligent, non-patronising storytelling that should get children (and grown-up children) hooked on the theatre.
And, more than anything, it's the astonishing stagecraft put together by director Katy Rudd and her team which makes this production a must-watch. One scene where Boy and Lettie operate puppets of themselves to present an 'underwater' sequence is a beautiful ethereal escape; at other times, shifting doors and dramatic lighting present a nightmarish hellscape; and a sure highlight is the monstrous puppetry on show during a dramatic confrontation with a spider-like demon.
The Ocean at the End of the Lane is touring until 7th October 2023. Tickets are available from the National Theatre website.