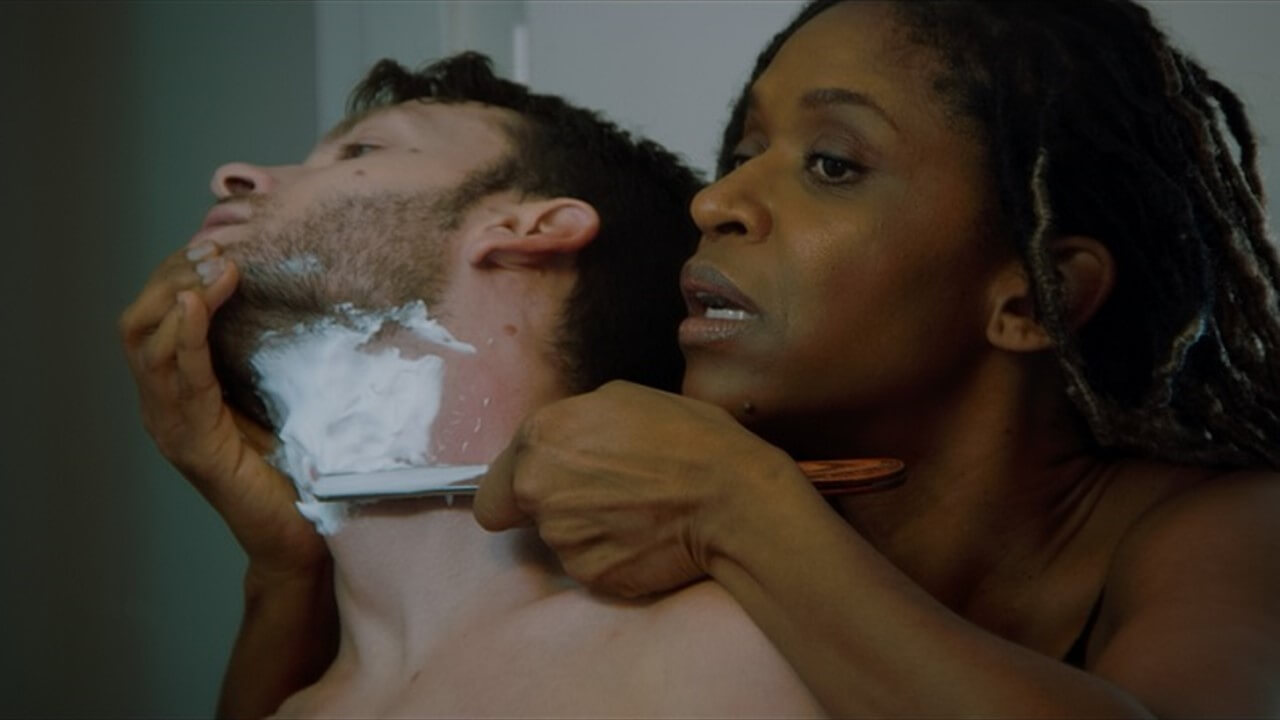 Madison (Merrin Dungey) is a forensic psychiatrist who spends her working days talking to often dangerous criminals assessing their psychological suitability for parole. When her husband is killed during a botched burglary, her life is shattered. Despite picking the killer (Devon Graye) out in a police line-up, she testifies in court that he wasn't the man, leaving him to walk free. Over the subsequent weeks, however, she becomes obsessed with photographing strangers in the street and following Francis, the man who killed her husband. The infatuation doesn't lead to revenge, however, but something more intimate.
Written and directed by Matthew Berkowitz, The Madness Inside Me is quite a difficult film, since it's hard to empathise with a character who goes out of their way to be close to someone who killed her husband. The film doesn't even want us to try. We are not really meant to judge her; however, when her sister-in-law is appalled by her actions, our instinct is to side with Madison. The character is someone who fights for the rights of those who could be a danger by day, but eventually embraces that danger by night. The risk involved is a sexual as well as emotional thrill; a power struggle she has never risk take before.
The cinematography – by Mattia Palombi – is stunning and the decision to present the first act in the 4:3 ratio, before moving to 16:9 when the two very different characters finally sit down to talk, is interesting, as though Madison's world has opened up too.
The Madness Inside Me is an interesting psychological study of a person forced to discover themselves following a trauma. It doesn't provide many answers but is an engaging watch nevertheless.
The Madness Inside Me is out now in the US.