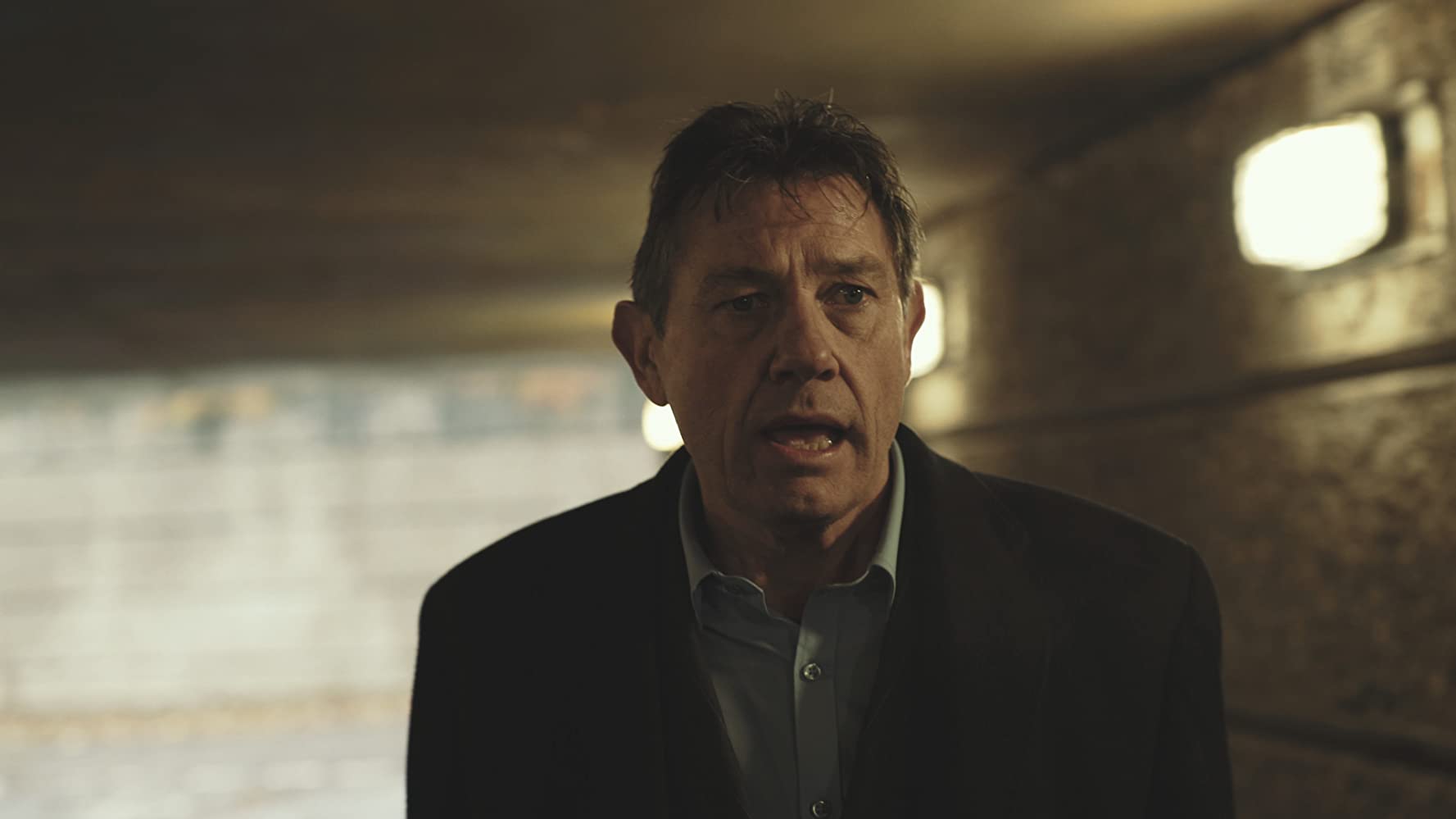 SALIENT MINUS TEN (SHORT) / DIRECTOR & SCREENPLAY: EMMA DARK / STARRING: ALAN AUSTEN, EMMA DARK, CHRIS HAMPSHIRE, BERIC READ, SAMANTHA OCI / RELEASE DATE: OUT NOW (DVD & YOUTUBE)
Thrust into a game of life and death, Adam must make tough decisions in Emma Dark's award-winning short, Salient Minus Ten.
Short films are arguably more difficult to create compared to those of a feature-length based primarily on the fact of the restricted time element. However, with that difficulty factor very much an obstacle to overcome, they can be used as a great measure of talent if done well and that is most certainly the case in terms of Salient Minus Ten.
The story follows an average guy, Adam, who is suddenly transported to a strange landscape and is instructed that he has ten minutes to save his world based on his decisions. The narrative is an intriguing concept and keeps the audience gripped as to what will happen next. Unfortunately, though, the limited runtime does take some of the impact away as this particular tale may have been best served as a slightly longer short film in order to connect with the character and the world in greater depth as we, as one, would like to know more about Adam and exactly what his decisions will mean for the future.
What Salient Minus Ten really excels in though, is as a showcase of Emma Dark's ability as a Director and Philip Bloom's expertise as a Cinematographer. The film is beautifully shot and graded, adding an air of mystery and fascination to a solid concept. Emma's eye for detail shines through as she manages to capture a classic retro sci-fi feel whilst also feeling impeccably modern through a stunning score and great special effects – something that is incredibly challenging for an independent production to achieve.
At its core, Salient Minus Ten is a concrete idea that could serve as an enthralling extended short film or feature which would allow for greater character development but is ultimately a fantastic showcase of Dark's talent as a filmmaker and shows that she has a bright future ahead of her.
The Film is available to watch on YouTube and Emma is also selling DVD double packs of Salient Minus Ten and her other short Seize the Night over at her Etsy store.