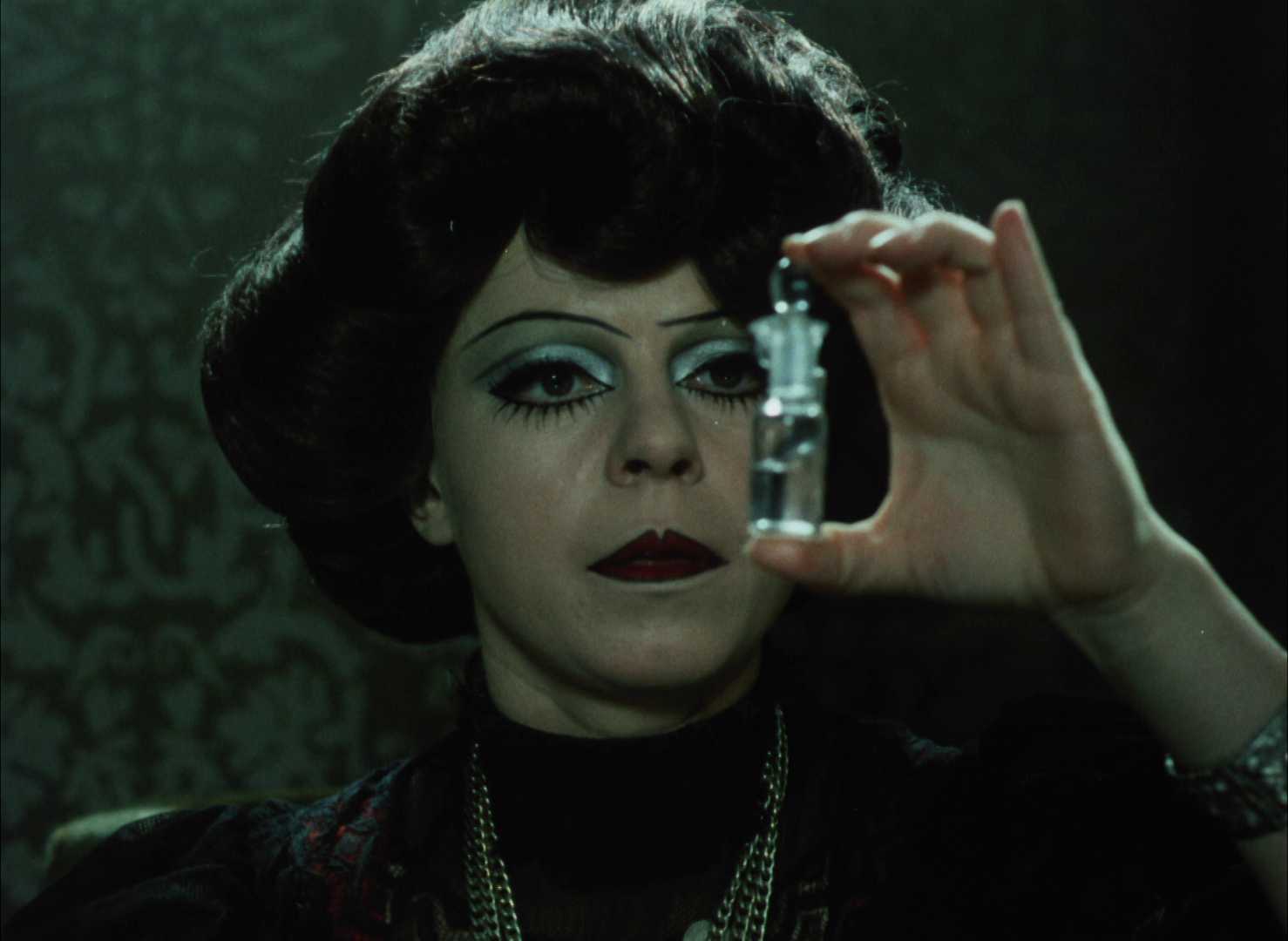 by Martin Unsworth
Sisters Klára and Viktoria (both mesmerisingly played by Iva Janzurová) are mourning their late father's death. Klára has inherited the majority of his wealth, so jealous, Viktoria hatches a plot that involves a slow-acting poison to kill her.
Viktoria's spite isn't restricted to Klára, as we see her causing one of their servants a permanent injury by throwing a rock in a fit of jealousy, and her petulant malice isolates her from her sibling. As she hears of her illness from afar, she attempts to recreate the poison's effects by giving some of the potion to Klára's beloved dog. This leads to some gloriously dark humour as we're unsure who drank the tainted water: the dog, Viktoria's cat Morgiana, or the servant's young child?
Director Juraj Herz (The Cremator) fills the screen with sumptuous images. The opposing sisters are simply drawn; Klára in virginal white and Viktoria is sombre black. Several shots are from the viewpoint of the titular cat, with Herz making the most out of a wide-angle lens with beautifully flowing as the feline roams the room. The gorgeously baroque Gothic surroundings add a sense of majesty to the proceedings.
Second Run's Blu-ray release presents the film looking fantastic, with a new transfer struck from the best available negative. There has been no new restoration, though, so reel change marks and film specks are still present (which we don't mind and actually miss seeing these days). There's a spirited commentary in the form of a previously available but nevertheless entertaining podcast from The Projection Booth (with Mike White, Kat Ellinger, and Ben Buckingham). This is an essential purchase for fans of Czech cinema and beautiful movies.