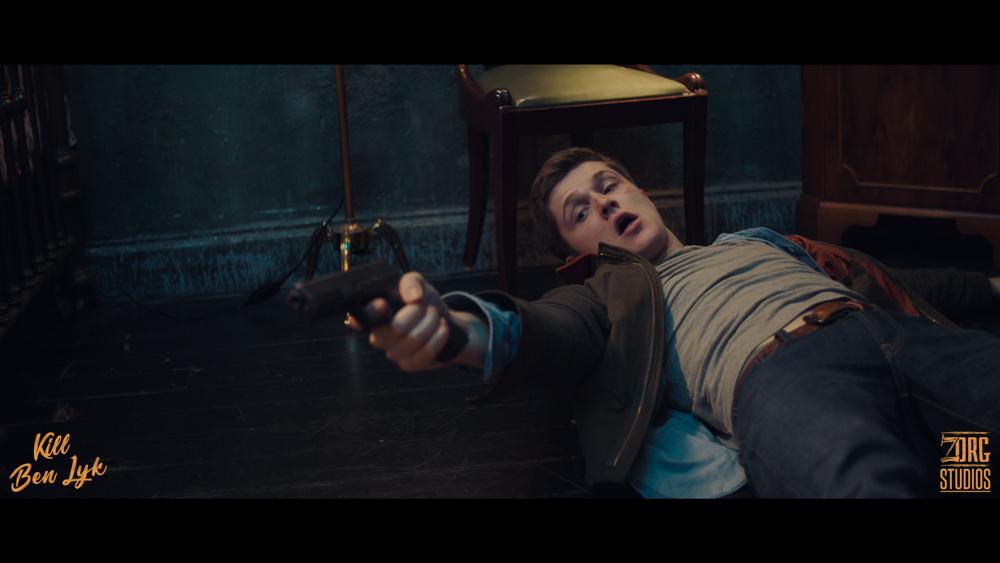 CERT: 15 / DIRECTOR: ERWAN MARINOPOULOS / SCREENPLAY: ERWAN MARINOPOULOS, JEAN-CHRISTOPHE ESTABLET, OLIVER MALTMAN / STARRING: EUGENE SIMON, SIMONE ASHLEY, ASHLEY THOMAS, GRETCHEN EGOLF, MARTYN FORD / RELEASE DATE: NOVEMBER 22ND 2019 (VOD)
After three people with the same name are murdered, young YouTube starlet Ben Lyk along with a host of other Ben Lyk's are put under police protection in this new British comedy.
The story revolves around our central protagonist, a 20-year old London based YouTube vlogger Ben Lyk (Eugene Simon) who refers to his viewers as "Lykers". Soon after the other London-based Ben Lyk's start dropping like flies, he meets a whole host of fellow humans with the same name including some colourful characters such as Female Ben Lyk (Simone Ashley), the Charming Ben Lyk (Ashley Thomas), the Nervous Ben Lyk (Bronson Webb), the Vicar (built like a brick shithouse) Ben Lyk and the Grizzled Old Veteran Ben Lyk. Whilst under police custody in an attempt to keep them all safe from this mysterious attacker, the Ben Lyk's begin to drop like flies as they all end up suspecting each other is the killer.
With comedy being a very subjective genre, particularly British comedy, this kind of take on a mobster/hitman action tale was always going to be a difficult one. However, in the case of Kill Ben Lyk, Director  Erwan Marinopolous does a solid job at keeping a consistent pace with a handful of laughs spread throughout its runtime. With the main character being an arrogant and, at times, highly unlikeable YouTube personality it's easy to feel disconnected from him but Simon's quirky performance as our titular character manages to take him on a stable arc as the audience will begin to resonate with him. Simon's chemistry with fellow star Simone Ashley is arguably the best aspect of the movie – the sexual tension and constant teasing between the two Ben Lyk's provided a plethora of laughs when others around them failed to come up with the goods.
The film's cinematography is well-produced and consistent even though at many times the writing makes it feel like a slightly higher budget YouTube video rather than a feature-length film – that also goes for a lot of the characters who are either undeveloped (some on purpose) or are overbearing in their exuberance nature.
At the end of the day, Kill Ben Lyk is a passable British comedy which blends together a few genres and ideas to decent effect – Eugene Simon's eccentric performance and chemistry with the ensemble cast manages to keep the average-at-best script afloat and is the biggest supply of the majority of the films limited laughs.