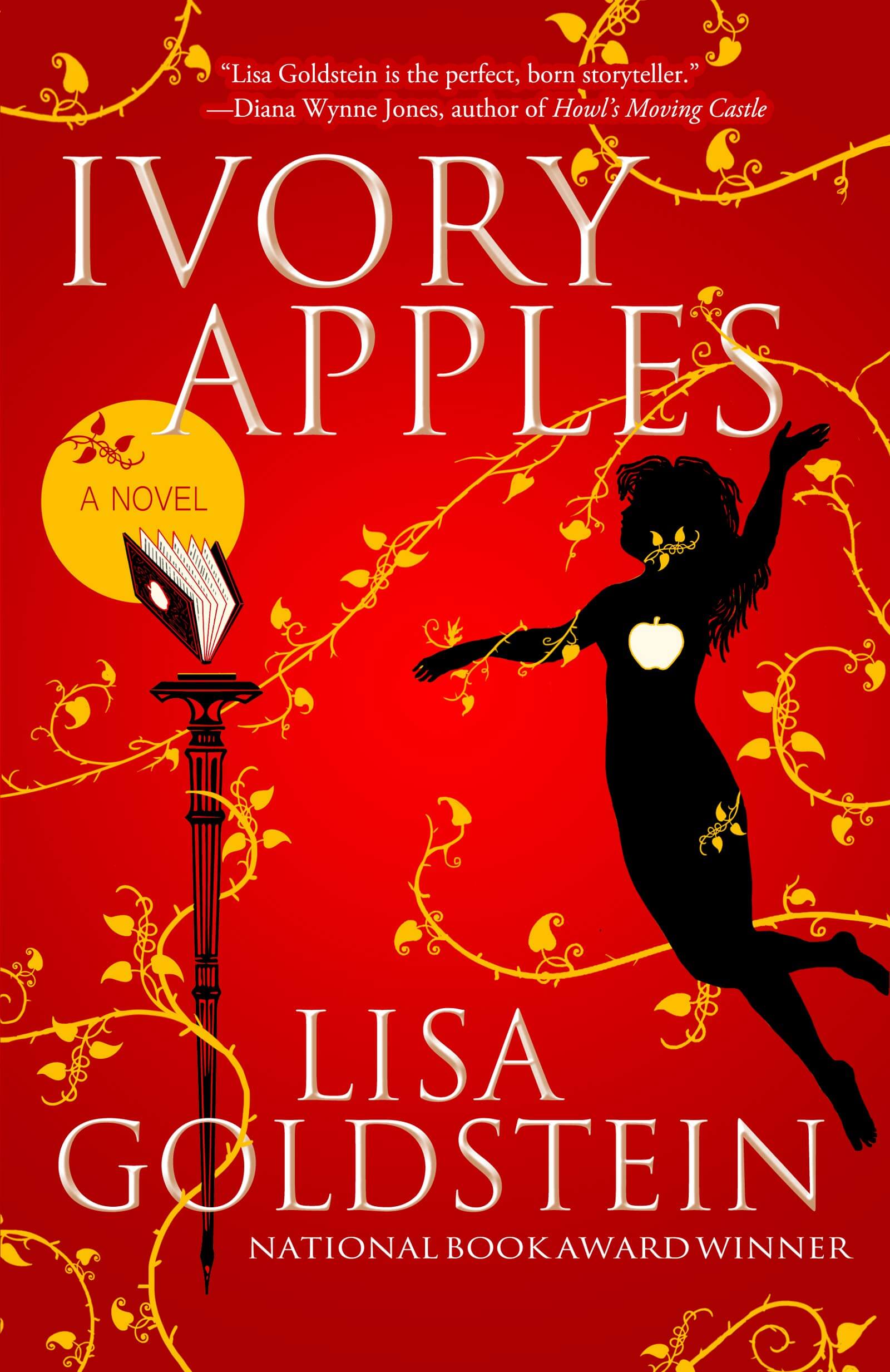 IVORY APPLES / AUTHOR: LISA GOLDSTEIN / PUBLISHER: TACHYON / RELEASE DATE: 17TH SEPTEMBER
Ivory Apples is the story of Ivy, eleven years old and eldest of four sisters. Her family keeps a secret: that Ivy's great-aunt Maeve is none other than Adela Madden, one-hit wonder author of the fantasy classic "Ivory Apples," published some forty years earlier. During a visit to handle Maeve's royalties and fan mail, Ivy becomes host to a mischievous sprite, and so discovers Maeve's second secret: that magic is real, and wild, and must be protected. While she navigates this terrifying discovery, her family encounters Kate Burden, a woman with more than a passing interest in the novel and its reclusive author.
What follows is more horror/modern fairytale than coming-of-age. Burden's methods are akin to those of the wicked stepmother; Ivy must make the choice between saving herself, her secrets and her sanity, or saving her three younger sisters. From a magical standpoint, while there are sprites and spells and other realms here, this isn't a story about how exciting they are. Everything is dangerous.
Primarily, one gets the impression that Hugo and Nebula-nominee Lisa Goldstein has heard the question "Where do you get your ideas?" an awful lot in her career, and has also encountered obsessive fans, web forums, conspiracy theorists and outright stalkers. If you remember the anticipation for Harper Lee's second novel, you might appreciate the scope of the problem.
Without even a whiff of Arthurian myth (on the contrary – there are other mythologies here), Goldstein paints the source of artistic inspiration as a holy grail. Some are true seekers. Others believe they are entitled to talent and to success, and devote themselves to finding every shortcut, no matter the cost. And some, often too vulnerable to make their own way in the world, simply suffer the costs.
If Ivory Apples provides a language for understanding the realities and pitfalls of inspiration and fame then it feels like it has done its job. However, there's enough material here for ironically amusing consequences too; Ivory Apples fan fiction seems eminently possible, while at the same time condemning itself to having completely missed the point.
Ivory Apples is appropriate for a young adult audience, and deserves to be given to readers in that category. Just remember, if you do find yourself inspired by what you read, then a positive review or a polite letter to Goldstein is probably enough. Try not to hunt her down to find out when the next novel is coming. She's written other novels already. Get one of those.