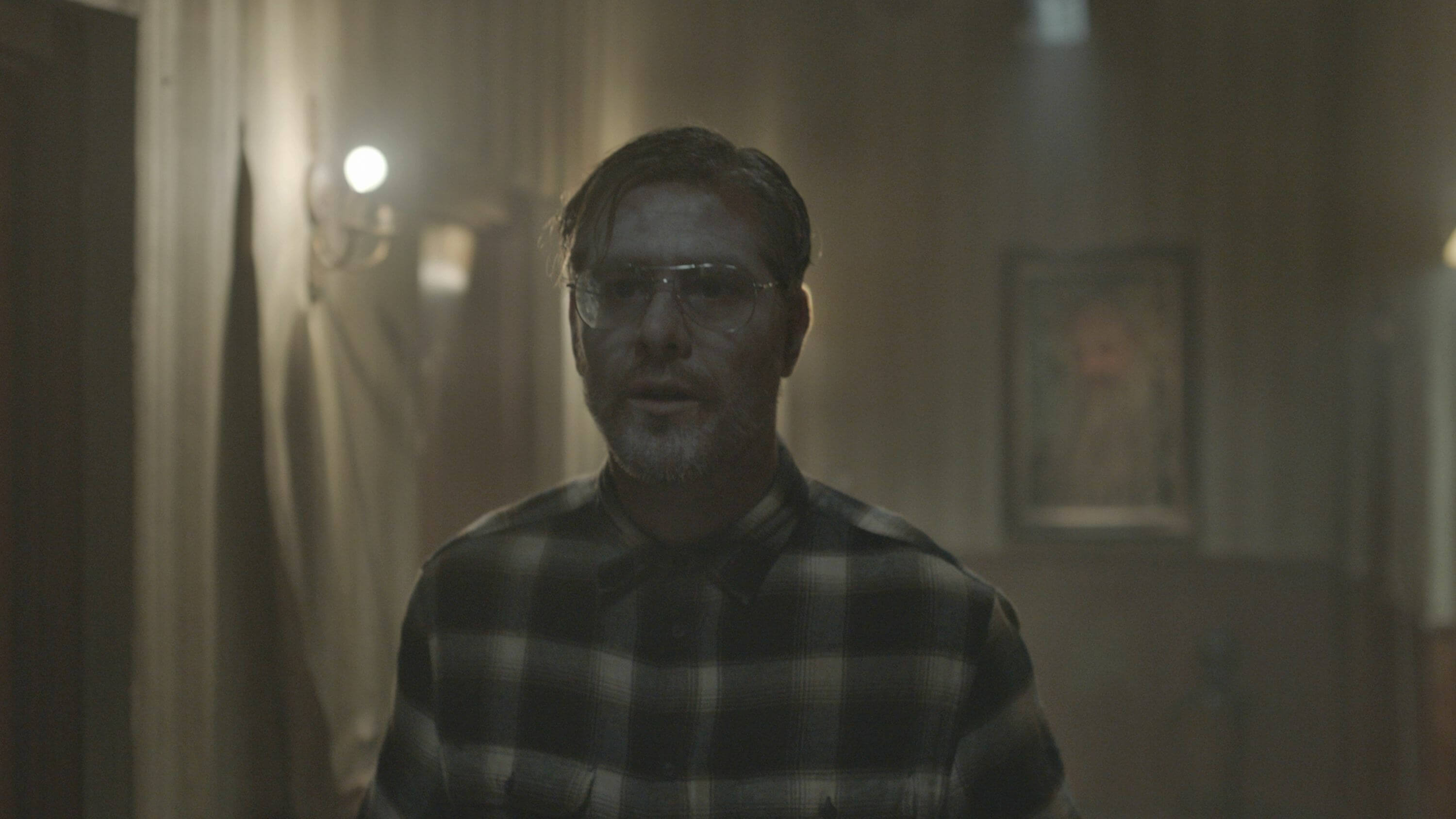 It's hard to describe the level of squalor that the former Hotel Poseidon now exists. It's no longer used as a place to stay, but owner Dave (Tom Vermeir) wanders, almost in a state of somnambulism, the premises interacting with an ever-increasing bizarre level of people. He's distraught that his auntie, who he insists is just ill, is very dead. It's her pension that pays the bills for Dave to continue perhaps not living but existing in the hotel. The hotel's ballroom will soon host a party, hired out by Jacki (Dominique Van Malder). It'll be an elaborate affair, with a big band, cold meat buffet, and a live autopsy. If things can't get worse for Dave, he has a seemingly normal woman, Nora (Anneke Sluiters), who insists on booking a room since she found the place in an out of date guidebook.
Hotel Poseidon, like the place that bears its name, is a scrappy, surreal movie that is practically impossible to do justice to. Writer/director Stefan Lernous populates the film with pasty-faced characters who look like they should be extras on Carnival of Souls. Everything is exaggerated, even the grimness of the building and all its contents. You almost feel the need to constantly wash your hands (and probably your eyes) while watching it. Sadly, however mesmerising some moments are, it left this writer somewhat cold – and I revel in the strange!
It's lazy – and disingenuous – to liken Hotel Poseidon to David Lynch's Eraserhead, largely because you can conjure some understanding from that film. What we have here is mostly weird for weird's sake, and unfortunately, it doesn't provoke the desire to check into the hotel again any time soon to attempt to try to figure it out more. It's certainly an interesting picture, but not one you'd hang on your wall.