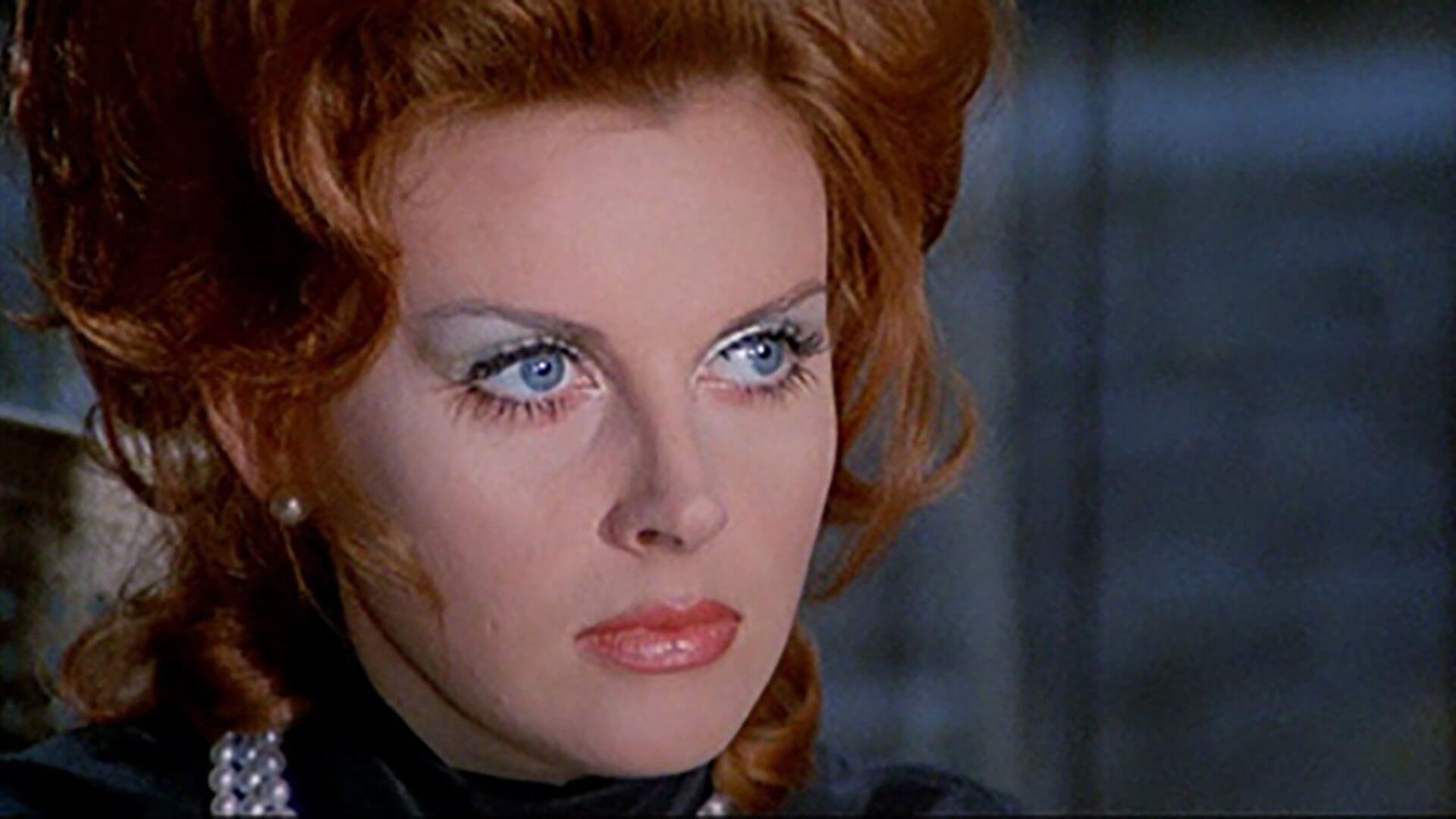 Arrow Video start 2019 with an early contender for release of the year. The Forbidden Photos of a Lady Above Suspicion is a 1970 giallo thriller written by Ernesto Gastaldi and directed by Luciano Ercoli. A relatively early release in the genre, it's less lurid murder scenes and copious nudity and more twisted psychological thriller. In it, Minou (Lassander) is a bored wife using booze and pills to dull the ache as she waits for her always busy, often away husband Peter (Capponi) to come home from work. When out walking one evening, Minou is attacked by a man who tells her Peter is a murderer and so begins a story of sexual blackmail and psychological abuse that threatens to drive the devoted Minou mad or into an early grave. It's a slow-moving but increasingly tense thriller that showcases some excellent performances from Lassander, Capponi, Simón Andreu and most of all a scenery-munching, beguiling Susan Scott (AKA Nieves Navarro) as Dominique. The plot is arguably nothing remarkable, and the denouement might not work for you, but overall this is an excellent example of how the Italian industry could marry entertainment with art.
And what art it is, and one of the reasons for our recommendation. Restored here in a 2K scan, it's a gloriously beautiful film. Shot in Spain, the cinematography by Alejandro Ulloa is absolutely stunning and vividly colourful and the sharp, clear picture displays this wonderfully. Production design on this film is outstanding too, from the locations to set design and costuming, everything here is flawless. Married to all of this is a note-perfect score from Ennio Morricone that enhances every scene, and is surely one of his finest.
To further support the film Arrow have put together a great extras package that really does it justice. First up is a commentary from film historian Kat Ellinger that as one should now expect is enthusiastic about the film and packed with information to contextualise The Forbidden Photos of a Lady Above Suspicion and giallo's place in cinema history. Next is the great Private Parts (44:15), a documentary featuring interviews with Navarro, Ercoli, and Gastaldi. The Forbidden Soundtrack of the Big Three (47:05) is an extended appreciation of Morricone's work on this film and Italian cinema of the time. The Forbidden Lady (44:03) is a Q&A between Lassander and critic Steve Green from the 2016 Manchester Festival of Fantastic Films. For those who enjoy extras it's all strong material and supports your enjoyment of the film.
The Forbidden Photos of a Lady Above Suspicion is a fascinating and captivating film and has been given the treatment it deserves with this release and comes very highly recommended.
THE FORBIDDEN PHOTOS OF A LADY ABOVE SUSPICION (1970) / CERT: 15 / DIRECTOR: LUCIANO ERCOLI / SCREENPLAY: ERNESTO GASTALDI, MAHNAHÉN VELASCO / STARRING: DAGMAR LASSANDER