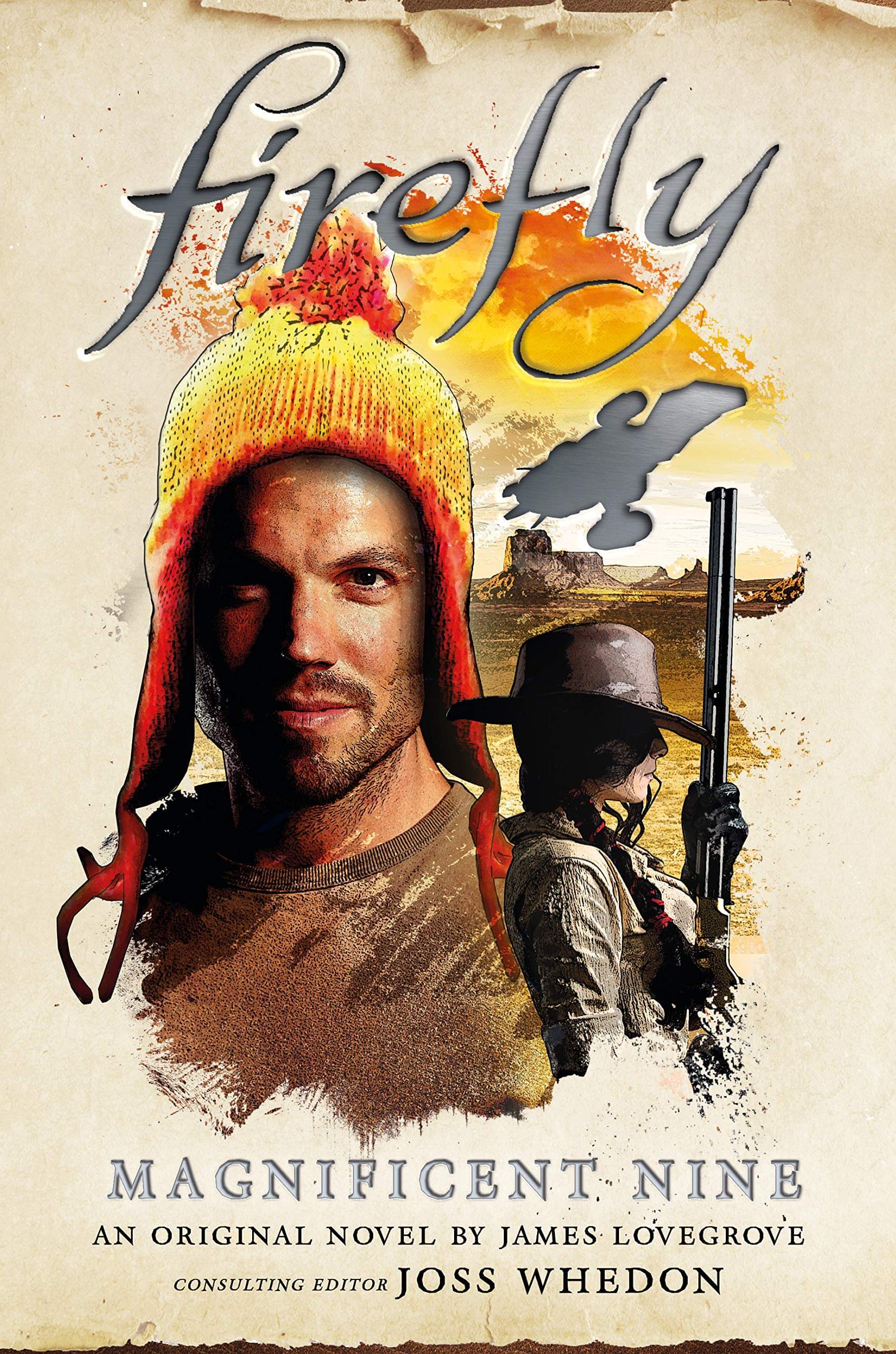 AUTHOR: JAMES LOVEGROVE | PUBLISHER: TITAN BOOKS | RELEASE DATE: OUT NOW
It's life as normal aboard the good ship Serenity. All's calm, just passing time by 'til the next job, that is until Jayne Cobb receives an unexpected call from an old flame… The latest in a three-book run, The Magnificent Nine sees the fabled crew of Serenity return for another tale. With Joss Whedon on board as consulting editor, alongside author James Lovegrove, picking up right where we left them at the end of the series.
When Jayne decides to answer Temperance McCloud's plea for help on her home-world, he has no idea what's awaiting him. As he's about to discover, their latest mission is more than he could ever have expected, bringing them face to face with the dastardly and deadly Elias Vandal, a villain unlike another other – he's rumoured to be an ex-Reaver, with a taste for violence that certainly matches. As he brings his band of Scourers to Thesis to wreak mayhem and take what's rightfully theirs from the townsfolk across the planet. With the small town of Coogan's Bluff next on their list, their only hope is a familiar ragtag band of heroes.
There's plenty of misadventures along the way; would it be a Firefly story without Mal rubbing some locals up the wrong way? Or Wash performing feats of wonder flying Serenity? (We'll just pretend that we forgot about his unfortunate fate for now…) It's almost as if they never left.
Whilst Firefly may have been cut somewhat short back in the day, this latest novel proves that it's still going strong. Mal and his unlikely crew very much still have a soft, squishy place in our hearts, and they're not going away anytime soon.
The Magnificent Nine is perfectly fitting with the Firefly 'verse, as if it were a long lost episode. With enough nostalgic nods towards the series, and in-jokes that will please any die hard fan. You'll laugh, you'll cry, and you may even splutter some tea out on more than one occasion; you certainly won't be able to put this book down until you've reach the end.