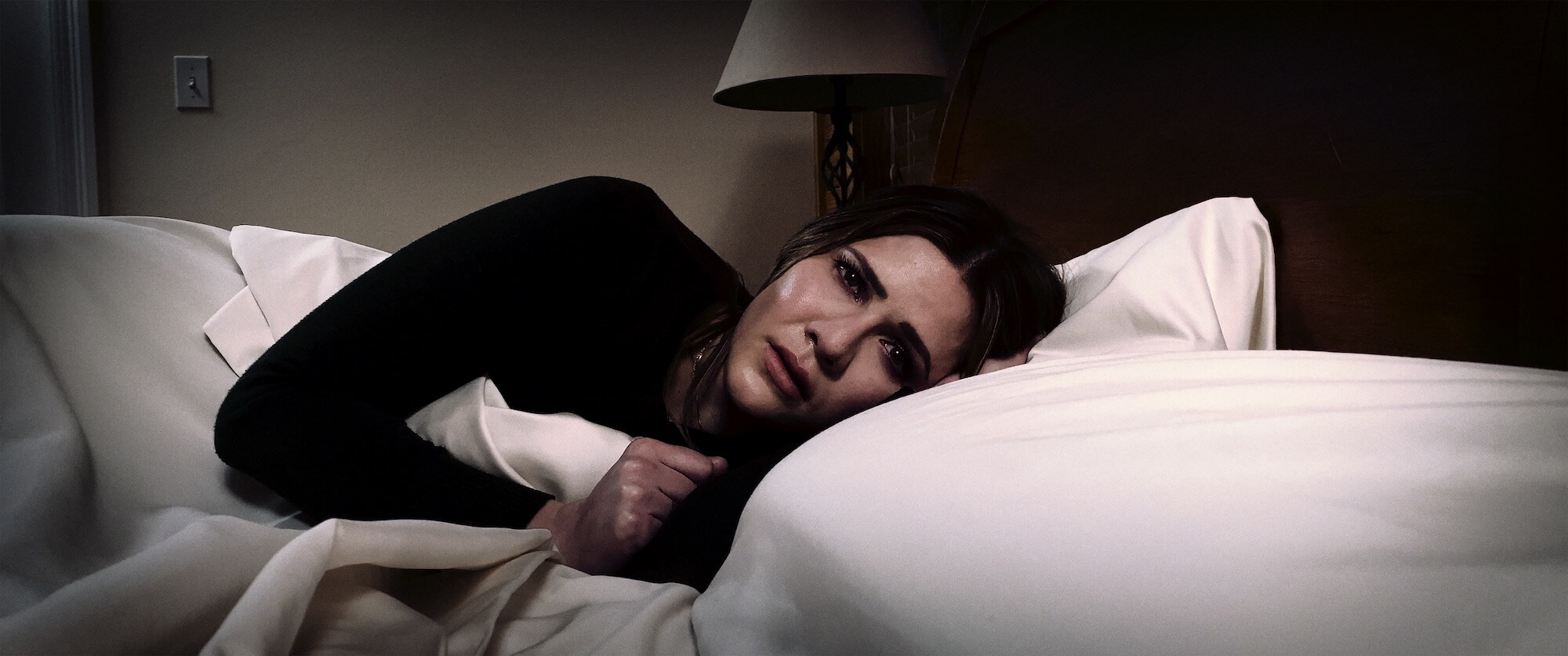 Faye (Sarah Zanotti), a successful self-help writer is struggling with her next book so her publisher sends her to a cabin on the bayou to get away from the day-to-day stresses. Unfortunately, she lost her husband in a tragic car accident (which left her physically scarred as well as mentally), and consoles herself by talking to him as if he's still there. The solitude of the cabin, combined with an excess of alcohol convinces her that there's something supernatural there.
Zanotti gives a masterful performance as the disturbed Faye – the only person we see on screen – as well as co-writing with director Kd Amond. The film is presented in chapters, as a self-help book would be, and interspersed with Faye giving a talk, straight to the camera, as if it were a book reading. The mixing of the two styles, added with the powerful display of acting, keeps the viewer on edge throughout. The confident Faye reveals aspects of her upbringing and likens things to horror films she's seen such as Halloween, while the struggling Faye, alone at the cabin with the projection of her late husband and a book that she's having difficulty cracking, is facing demons more terrifying than she's faced before.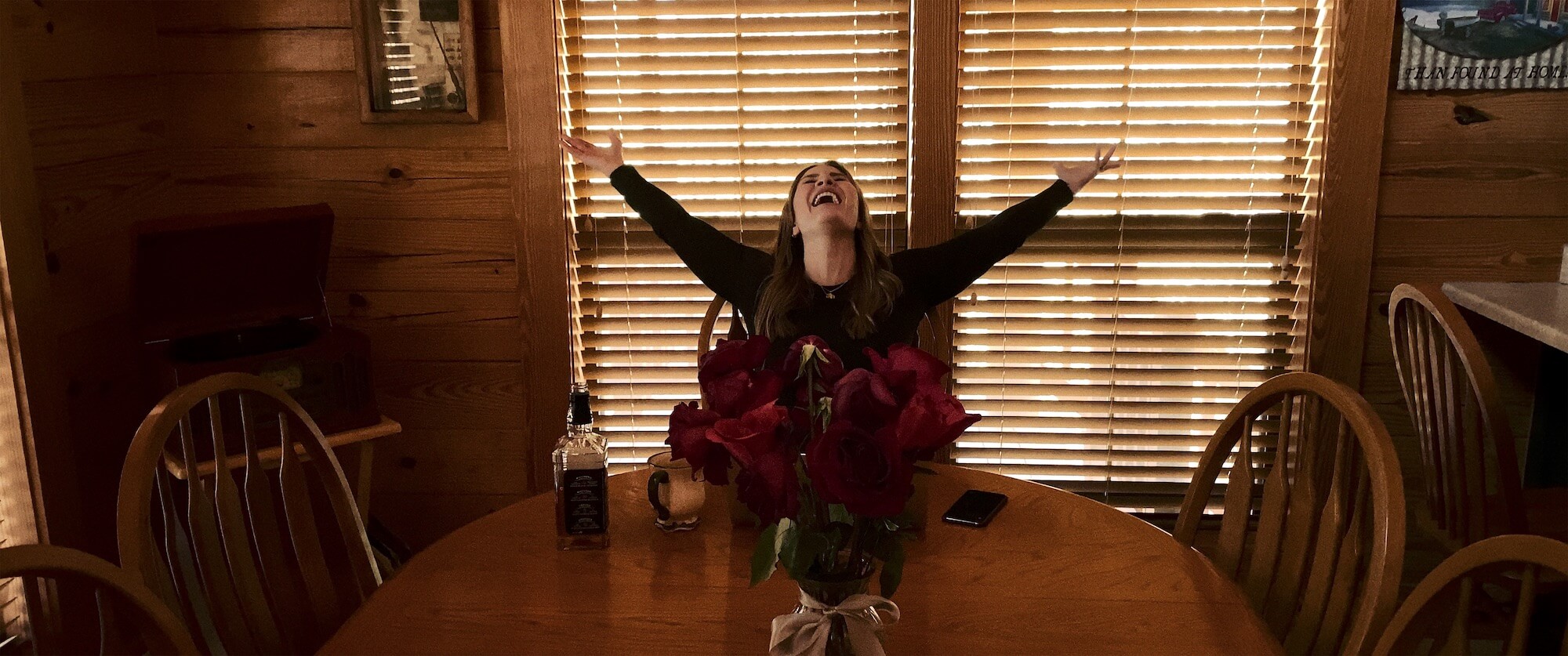 It's almost a shame that Amond resorts to showing us things that Faye imagines at times, but all can be forgiven when the story untangles the trauma that the writer is facing. Someone who doesn't actually practice what she preaches, Faye is relatable while not wholly likeable as a character but Zanotti is mesmerising in the role. The film may not be as chilling as a regular ghost tale, but it's a powerful, haunting picture of grief and loss.
Faye is available on digital now.