Reviews | Written by Spleeny Dotson 31/10/2019
CELLULOID SCREAMS 2019
This review should probably start with an admission. Horror is not this writer's genre of choice. In fact he avoids it like the plague on account of the fact that a) he has a serious anxiety condition, and b) the weirdest things stay with him. But he is local to Sheffield, so that's one qualification for the review. With that out of the way, let's subject the poor guy to three and a bit days of relentless horror…
Celluloid Screams has been running for a decade now and has very much built up an extended family of supporters, many of whom have run the gamut of horror and genre film festivals across the country (and even beyond) but others who just appreciate a good weekend of scary movies on their Yorkshire doorstep. While many film festivals are networking opportunities with industry types schmoozing other industry types (and occasionally glad-handing the fans) Celluloid Screams has a strong family feel, with the filmmakers and industry people very much part of the collective gaggle of horror fans on show.
In return for their family loyalty, festival-goers get treated to the odd preview or exclusive, this year seeing UK previews of YouTube semi-satire Making Monsters, peculiarly disappointing film within a film Antrum: The Deadliest Film Ever Made and bleak serial killer biopic The Golden Glove as well as an international premiere of gruelling true story of survival, Outback. On top of this the audience were treated to two secret films, unveiled just moments before screening, in this case HP Lovecraft's Color Out of Space (starring Joely Richardson and the Nicolas Cage), and Justin Benson and Aaron Moorhead's time travel buddy movie Synchronic. Keeping it local we were also treated to a preview of Sheffield-made dystopian bio-fuel based comedy-horror Seepers, which was every bit as fantastically revolting as it sounds.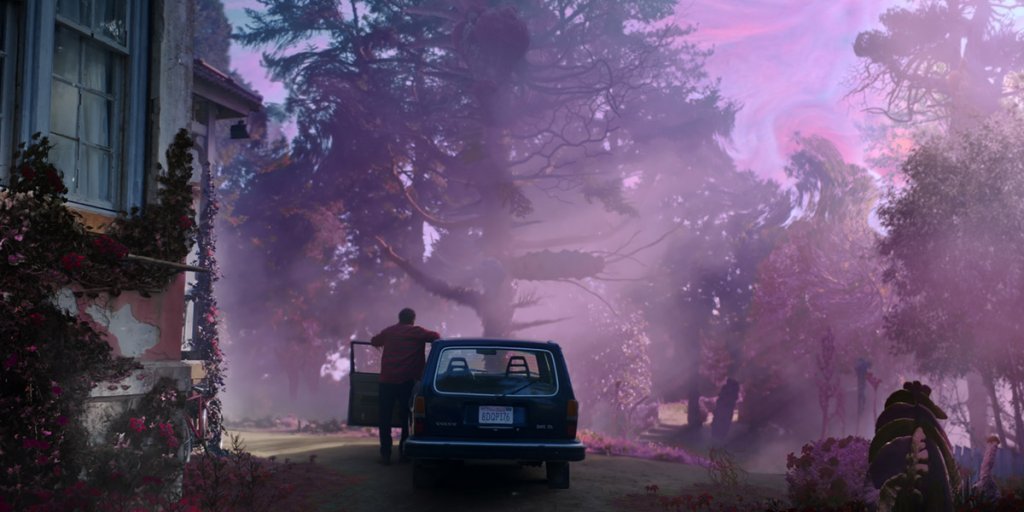 Color Out of Space 
We were also treated to an exclusive showing of the first episode of the new Wellington Paranormal series (technically a world, excluding New Zealand, preview) with an introduction by the director (who also judged one of the short film competitions – see, all one family). Wellington Paranormal follows the vaguely disinterested police officers from 2005's What We Do in the Shadows as they take on supernatural horrors from sea monsters to an unexpectedly discharged car horn.
Prefiguring each feature, Celluloid Screams also airs a range of short films, with the best of the festival this years judged by Abe Forsythe, writer and director of the deeply loveable Little Monsters (which closed the festival). The winners were, in first place, The Other Side of the Box, which channelled a few Doctor Who tropes (Weeping Angels, Waters of Mars) to brilliantly chilling effect, coming second the immaculately and cleverly shot 'never use an AirBnB again' thriller Hearth and third the ingenious twist on the monster under the bed trope, Fears. This writer would also give special mention to the intense sense of verity that made The Burden terrifying to the end, even when he'd spotted the twist halfway in, and the frankly hilarious deadpan satire on jump scares The Cabinet (the moral: always keep the receipt).
Thankfully for this writer, there was good deal of more lighthearted fare to balance the horrifying death and body horror, including the delightful Extra Ordinary, sort of romantic comedy After Midnight and uplifting festival closer Little Monsters, which sees a zombie invasion bested by a permanently cheerful kindergarten teacher.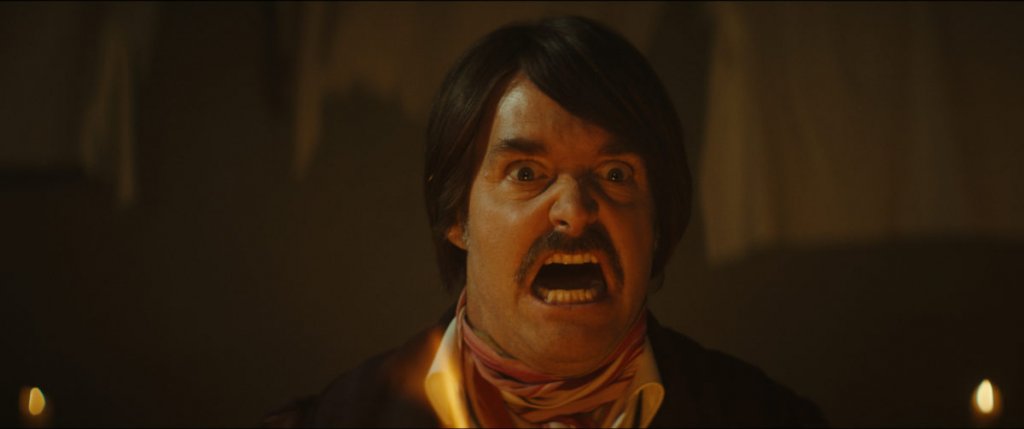 Extra Ordinary
But if Celluloid Screams has one thing in spades, and it's something that first timers and regular attendees alike all said, it's sheer warmth and friendliness. There was a very real sense of being invited into a family (thankfully not one of the kind of families on view in the fabulously grisly short Five Course Meal or Elijah Wood fronted Come to Daddy). Bouncing home, humming Mm Bop (blame Little Monsters) it was this, not the previous long weekend of brutal violence, gore and jump scares, that would stay with the writer, probably all the way until next year's event.
Told you it was the weirdest things.