News Event | Written by Kieron Moore 16/10/2019
Preview: BACK TO THE FUTURE: THE MUSICAL
"Great Scott!" exclaims Christopher Lloyd as he takes the stage in front of Manchester's assembled press. "Extraordinary. I feel like I'm at a very momentous occasion."
He's been flown across the Atlantic to give his blessing to Back to the Future: The Musical, a forthcoming stage adaptation of the beloved 1985 movie, which will premiere in Manchester Opera House in February before moving on to London's West End and eventually Broadway, China and Brazil.
The musical is scripted by Bob Gale, producer and co-writer of the film and its two sequels, who is keen to emphasise this is the official continuation of the series: "Lots of people ask, is there ever going to be a Back to the Future Part IV? No. No Part IV, no reboot. Instead, we're doing this. So people can get more Back to the Future, but we're not gonna screw up your childhood."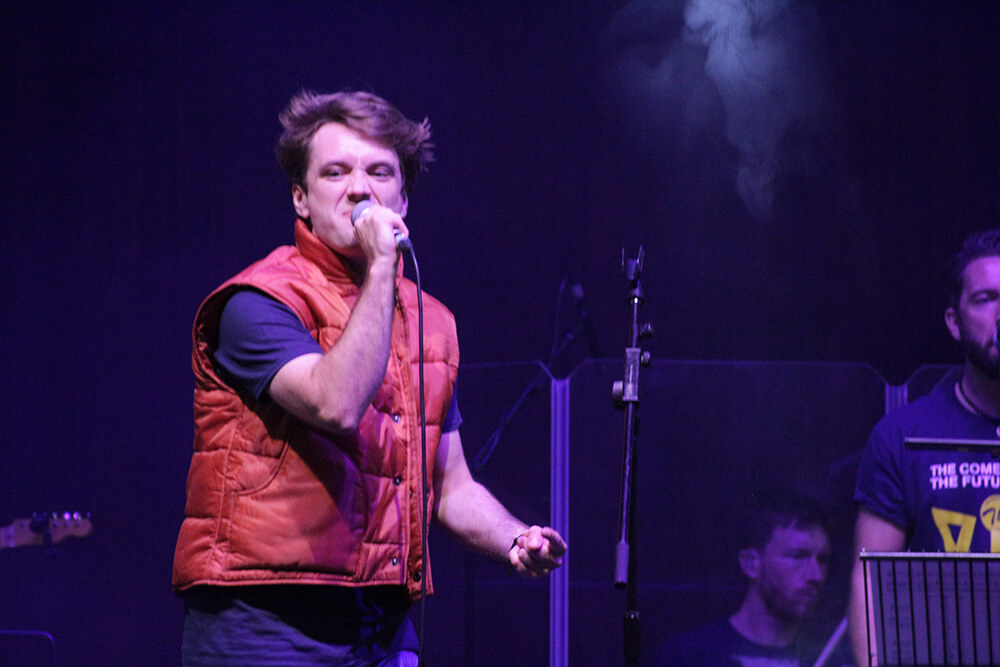 That doesn't mean it's a slavish adaptation of the movie; car and skateboard chases are difficult to pull off on stage, so instead we'll have musical numbers, and the cast treat us to a preview of some songs. Olly Dobson (whose previous theatre credits include Bat out of Hell and The Selfish Giant) has the rock 'n' roller charm necessary to pull off the role of Marty McFly, while Roger Bart (who STARBURST readers will know from A Series of Unfortunate Events and Hostel: Part II) brings all the required eccentricity to the role of Doc Brown.
The musical also promises to dig deeper into side characters; Rosanna Hyland impresses as Lorraine Baines in her solo piece, and there's a fantastic feel-good song called Gotta Start Somewhere from Cedric Neal as mayoral hopeful Goldie Wilson. Of course, all the classics are here too – our preview ends with a rousing rendition of The Power of Love.
The full show will complement these numbers with state-of-the-art effects, producer Colin Ingram promises, adding "when Marty time travels, you'll feel it." If the thrill of the DeLorean reaching 88mph is captured as well as Ingram promises, we're in for something special come February.
After the show, STARBURST sits down with Olly Dobson, whose energy and excitement for becoming the new Marty is infectious – he deems it "an absolute dream come true" – and the two Docs, Bart and Lloyd.
On what makes the story so beloved, Dobson enthuses: "It's batshit mad, isn't it? It's a crazy show. The essence of your mum wanting to be in love with you, that's a great story to go on." Bart is similarly praising: "The movie continues, with all the generations that watch it, to capture our imaginations. The idea that you're able to travel through time, to go into the past, the future, meet your parents. And the idea that in one moment you could change the total direction of your life."
We have to ask Lloyd about his memories of making the films. He almost didn't take the role: "My agent sent me the script, but I'd made up my mind I wanted to go back to New York rather than stay in LA – I didn't feel that things were going that well. I didn't even read it." But after meeting with Zemeckis, history was put back on the right path, and Lloyd fondly recalls working with the director: "Oh, he was great. He knows what to do, he knows how to talk to actors, and he knows the technology of films like the back of his hand."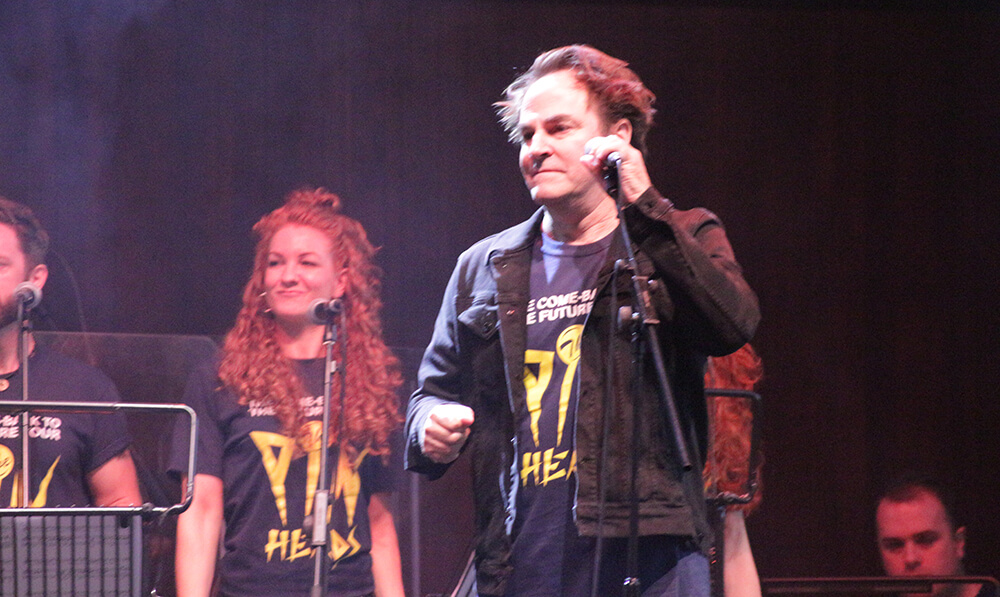 How is Bart approaching taking over from Lloyd in this iconic role? "My performance honours the movie and Chris's choices, because the most perfect performance you could have given is his. But you try to make it your own. I don't want people coming out of the show and saying "you sound so much like Chris" – as lovely as that is, you gotta love it and let it go." Lloyd pipes in to express how he's thrilled to pass on the baton: "It feels very good. I'm really happy about it. It feels right, like it's moving on organically."
Finally, we have to ask the stars their thoughts on the show premiering in STARBURST's home city, to which Dobson replies: "If you want to show something new to someone, what better place to do it than Manchester? You guys are so welcoming, you love a rock 'n' roll concert and we're gonna be giving you some hella rock 'n' roll."
Back to the Future: The Musical will premiere at Manchester Opera House for a twelve-week run beginning Thursday 20th February 2020, before moving to London's West End. Tickets are available now.
An extended version of this article, including our full interviews with Olly Dobson, Roger Bart, and Christopher Lloyd, will appear in a future issue of STARBURST Magazine.