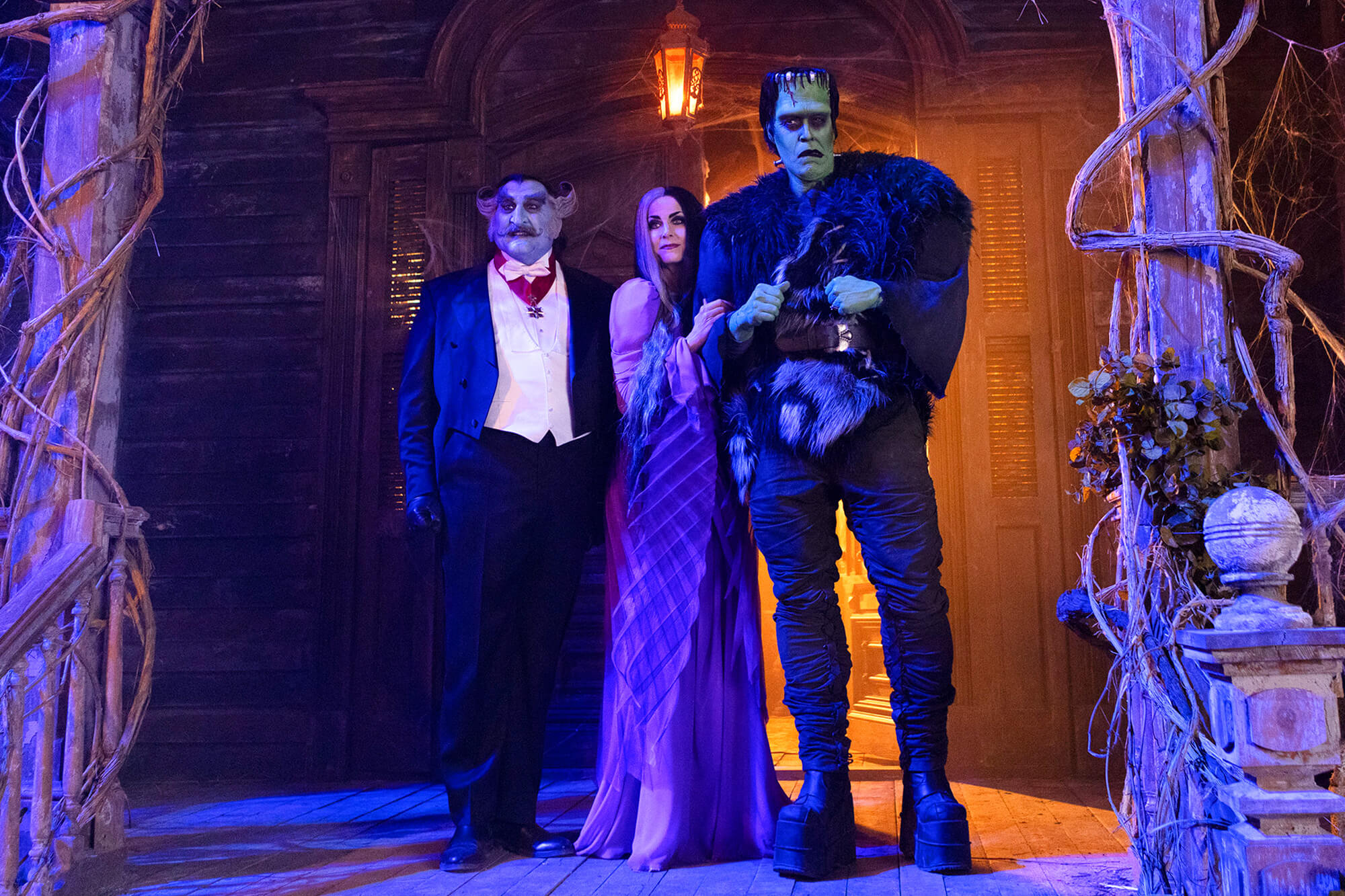 Rob Zombie's reimagining of the classic TV show The Munsters hits Blu-ray and DVD on January 9th, and we have a superb bundle to give away that includes the Blu-ray, a T-shirt, a one-sheet poster and a 12" vinyl record of I Got You Babe, performed by Herman (Jeff Daniel Phillips) and Lily (Sheri Moon Zombie). One runner-up will win the film on Blu-ray and a one-sheet poster!
To be in with a chance of winning, just read on and answer the question below….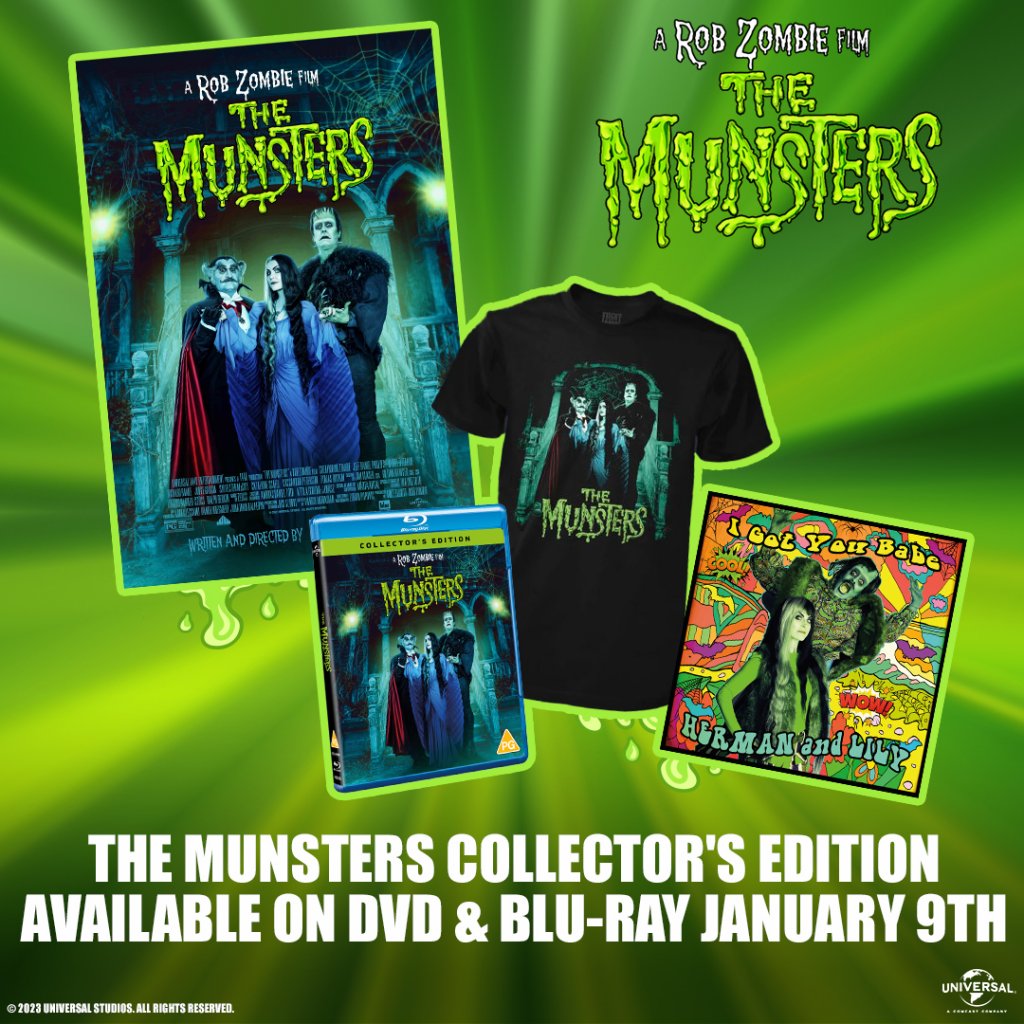 Lily is just your typical 150-year-old, lovelorn vampire looking for the man of her nightmares . . . that is until she lays eyes on Herman, a seven-foot-tall, green experiment with a heart of gold. It's love at first shock as these two ghouls fall fangs over feet in this crazy Transylvanian romance. Unfortunately, it's not all smooth sailing in the cemetery as Lily's father The Count has other plans for his beloved daughter's future, and they don't involve her bumbling beau Herman.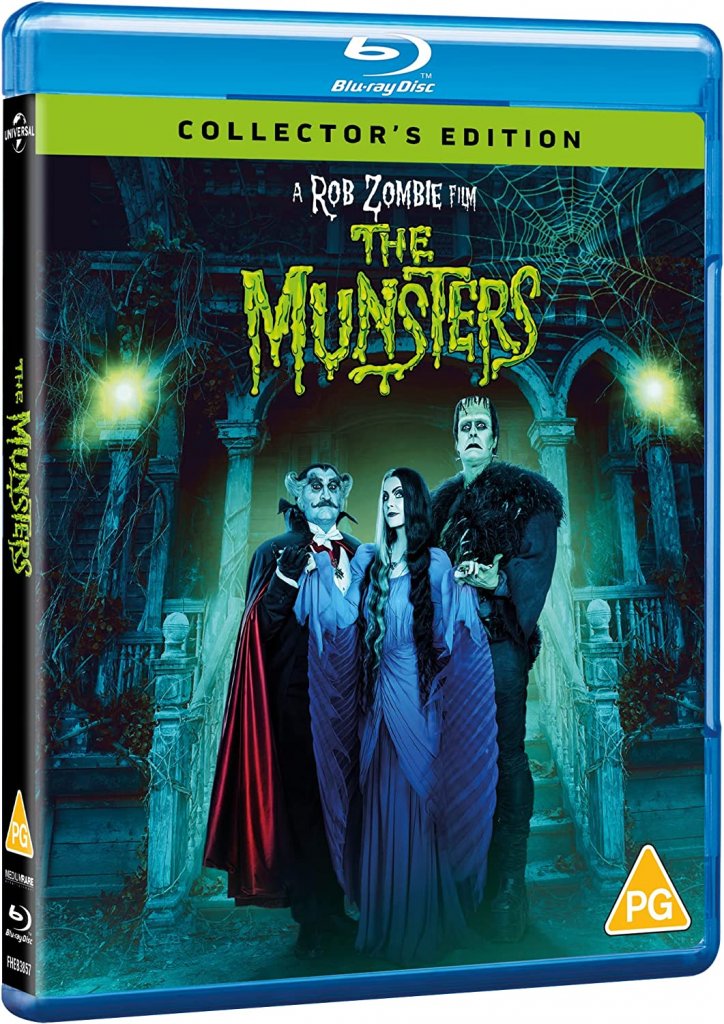 The Blu-ray and DVD feature the following special features:
The Munsters: Return to Mockingbird Lane – From the mind of Rob Zombie, this hour-long look behind the scenes of The Munsters gives an intimate window into his filmmaking process.
Feature Commentary with director/writer/producer Rob Zombie.
Rob Zombie's The Munsters is available on Blu-ray and DVD from January 9th, 2023, and is out now on Digital.