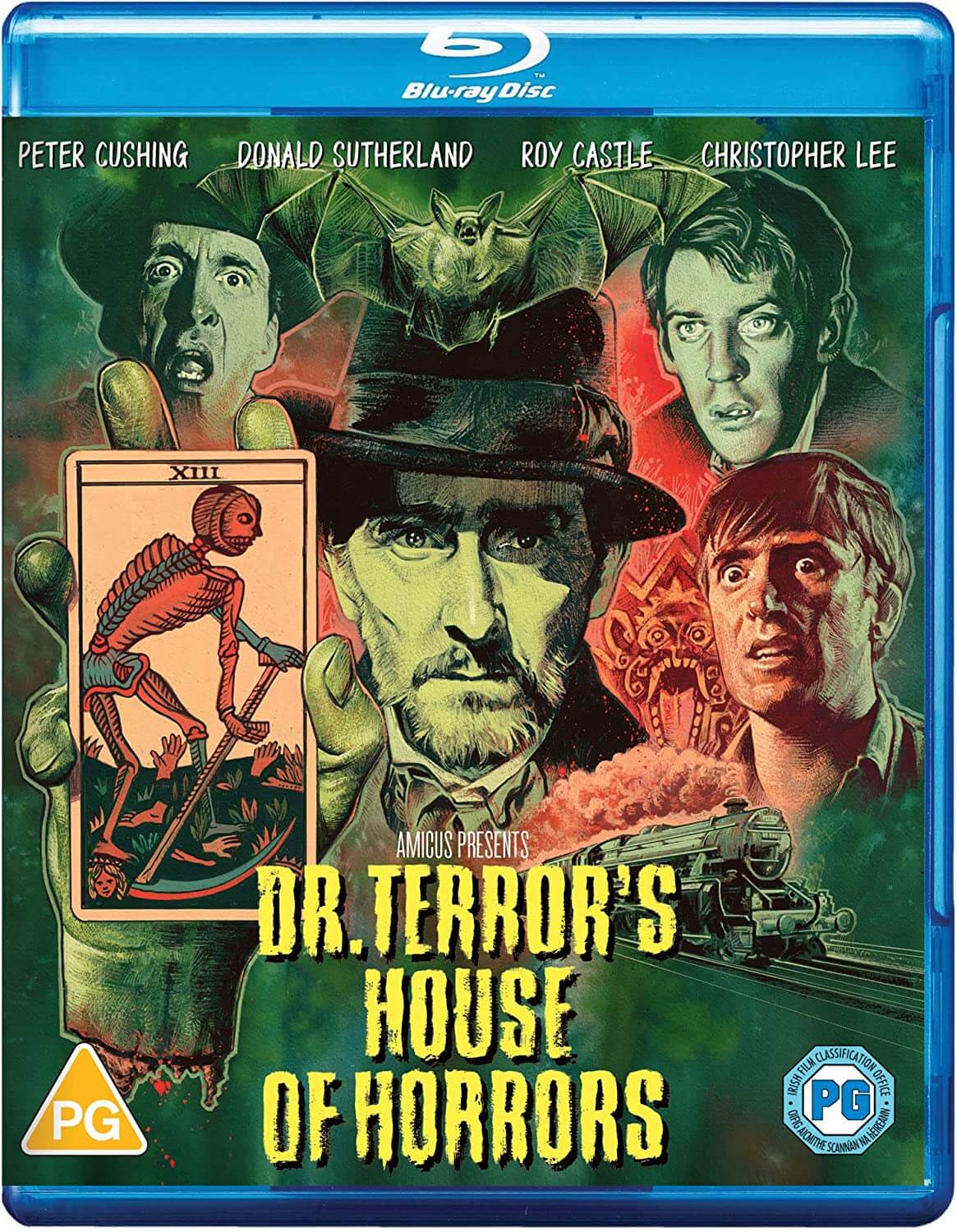 The fantastic Amicus film Dr Terror's House of Horrors is getting a new Blu-ray release from Fabulous Films and we have two copies to give away! Just read on and enter below…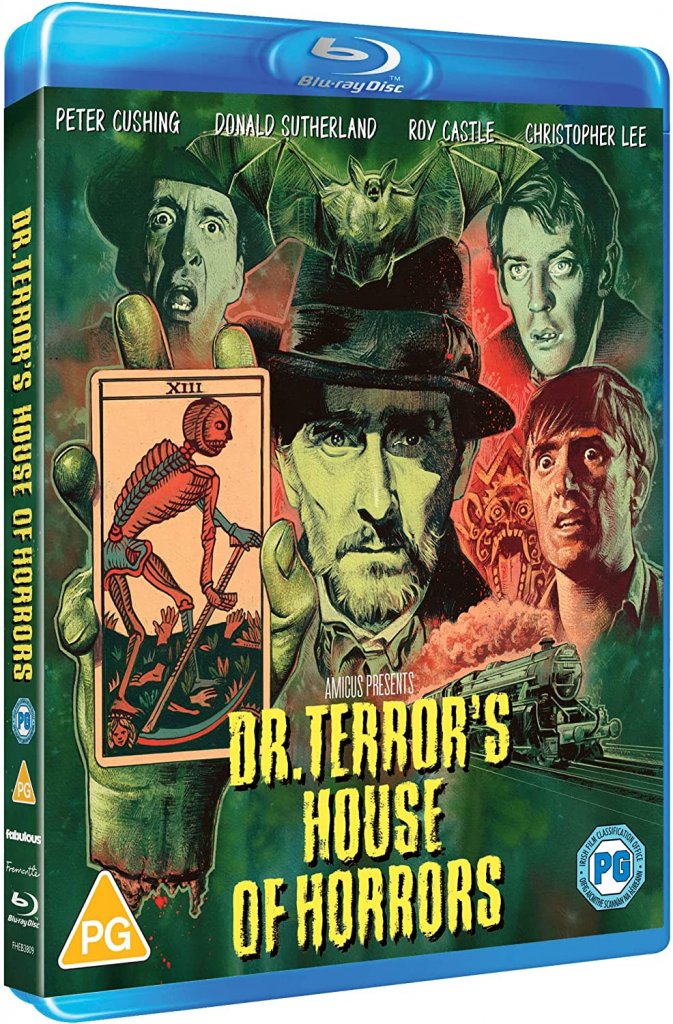 Dr Terror's House of Horrors is a fascinating and fast-paced example of portmanteau filmmaking with a deadly twist in the tale…. Dr Terror foretells the future… and five men wish he hadn't…
This was Amicus Productions' first of 16 horror films made between 1965 and 1977, 7 of which were portmanteau films. The portmanteau style of the film helped Amicus (whose small budget meant filming was done in 2 weeks) get established actors in their films, enabling them to compete with the better-known horror film producer – Hammer Film Productions. Hammer film actors such as Peter Cushing and Christopher Lee were brought into the cast whilst only needing to be paid for a fifth of the movie, rather than the full film.
This cult classic is directed by horror veteran and two-time Academy Award winner Freddie Francis, who worked with David Lynch on The Elephant Man (1980), Dune (1984), and The Straight Story (1999). The film stars Peter Cushing, Christopher Lee, Roy Castle and Donald Sutherland.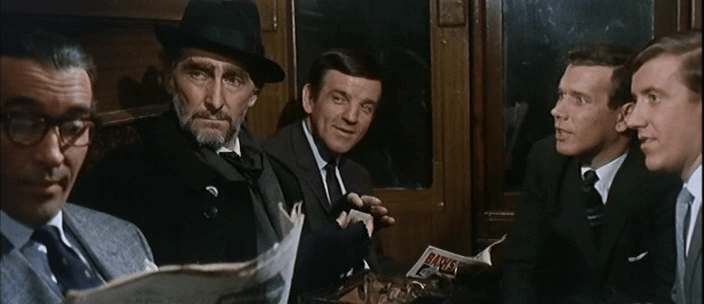 Synopsis: Dr Terror (Peter Cushing) is a mysterious fortune teller who boards a train to tell fellow passengers (including Christopher Lee, Roy Castle and Donald Sutherland) their fortune with tarot cards. Five possible futures unfold: an architect returns to his ancestral home to find a werewolf out for revenge; a huge flesh-eating vine takes over a house; a musician gets involved with voodoo; an art critic is pursued by a disembodied hand and a doctor discovers his new wife is a vampire. But they all end in the same result…
Cast: Peter Cushing, Christopher Lee, Donald Sutherland, Roy Castle, Neil McCallum, Alan Freeman, Peter Madden, Ann Bell, Ursula Howells.
Extras: All new interviews with Kenny Lynch, Ann Bell and Jeremy Kemp (Blu-ray only), House of Cards Documentary, Gallery of Images (courtesy of Stephen Jones), Original Theatrical Trailer, Double-Sided Foldout Graham Humphreys Artwork Poster, 12-Sided Film Guide Booklet.
Dr Terror's House of Horrors is released by Fabulous Films on Blu-ray and DVD from December 5th