Features | Written by Animal Johns 08/01/2020
Streaming Guide: Best Gambling Movies on Netflix and Amazon Prime
From the early Hollywood era right up to the present day, movies about gambling have continually been enjoyed by audiences the world over. With instant access to films on Netflix and Amazon Prime, it's never been easier to access great movies instantly. Here is a look at some of the very best that you can stream today.
Casino
Inspired by a true story, this 1995 crime movie follows a Jewish gambling handicapper called Sam "Ace" Rothstein who is asked by the mob to oversee the operations of Las Vegas' Tangiers Casino. The film is a stunning exploration of the types of high-rollers who frequent one of the US's most prominent casinos. You'll get swept along with the movie's portraits of human emotion, and the visual extravagance is a feast for the eyes. At almost three hours long, Casino is a true epic. You can watch the critically and commercially successful motion picture online on Netflix. Once the credits have rolled, you'll undoubtedly want to play table or slot games yourself by visiting a real-life gambling establishment or a casino online.
Mississippi Grind
Mississippi Grind is a road movie as much as it's a gambling film, but it also manages to transcend those two genres. This 2015 film is in a class of its own. After the protagonist Gerry is threatened by his loan shark to repay the money he owes, he runs into the charismatic poker player Curtis. Gerry then steals petty cash from the office where he works, and the two begin a road trip down the Mississippi River to New Orleans, with visions of winning big money at casinos along the way. If you enjoy hard-edged gambling movies, Mississippi Grind is one you won't want to miss. It's available on Amazon Prime.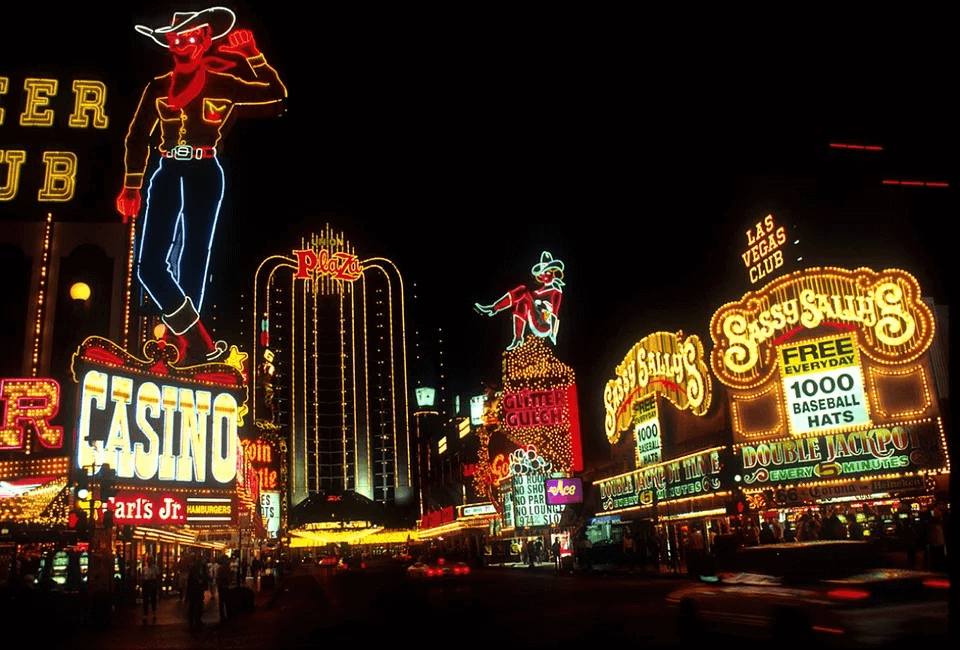 Image source: https://pixabay.com/photos/las-vegas-night-time-neon-lights-599840/
21
This 2008 film is one of the best gambling movies of the decade. Based on the true story of an MIT blackjack team, the plot involves a mathematics professor recruiting five of his brilliant students to use their card-counting skills to win millions of dollars in Las Vegas. Everything goes perfectly at the start. But after spending semesters flying back and forth to Vegas to work their system, things start to fall apart. The more money they win, the more greed they have. And that is their downfall. With some heavily dramatic scenes and lots of action, 21 is a movie any film fan is sure to enjoy. You can stream it on Netflix.
Eight Men Out
Eight Men Out isn't your typical gambling movie. Indeed, there are no scenes of playing cards or visiting glitzy casinos. But the story does centre around betting. It's a dramatisation of the real story about eight players of the Chicago White Sox conspiring with gamblers to throw the game and lose the 1919 baseball World Series. Eight Men Out perfectly depicts the cultural significance of the scandal. With stellar acting performances and an excellently-written script, this is one movie you are sure to become absorbed in. You can stream Eight Men Out on Amazon Prime.
Ocean's Eleven
If you haven't yet seen Ocean's Eleven, which is one of the greatest gambling movies of the 21st century, you don't know what you're missing. Based on the 1960 Rat Pack film of the same name, 2001's Ocean's Eleven sees gangster Danny Ocean assembling a group of misfits to steal $150 million from three of Las Vegas' largest casinos; owned by Ocean's rival Terry Benedict. Ocean's Eleven was the fifth-highest grossing movie of 2001. You can watch it on Netflix.