Features | Written by Andrew Pollard 06/06/2018
Scout Taylor-Compton | GHOST HOUSE
For over a decade now, Scout Taylor-Compton has been a huge favourite of many a genre fan. With her latest movie Ghost House having just been released, we were lucky enough to grab some time with the truly charming Scout to discuss this Bangkok-set terror ride, fellow new release Feral, her upcoming new podcast show, getting to hang out with Joan Jett on the set of The Runaways, her wish to tackle the Resident Evil franchise, her time working on Rob Zombie's Halloween movies, the term Scream Queen, and a whole, whole lot more.
STARBURST: For those who have yet to see Ghost House, how would you best describe the movie?
Scout Taylor-Compton: Ghost House is about a young couple that goes on a vacation to Thailand and end up getting tricked. They find themselves haunted by a spirit because they disrespect one of their ghost houses.
Director Rich Ragsdale makes the movie look like it's got a much bigger budget than it does, and part of that is in how he utilizes the stunning Bangkok location. How was it to be shooting in such a beautiful place?
Oh, it was absolutely wonderful. I was there before for the Bangkok Film Festival and I had such a great time. So, when I did hear about this project and I heard that it was in Bangkok, honestly, Thailand is one of my favourite places. The people are amazing, the culture I'm just obsessed with. I just have such a great time when I go to Bangkok.
Apart from Thailand, what caught your eye about the project initially?
Actually, it was a straight offer. Obviously going to Thailand was a big kicker, but I really like Julie. I thought there were a lot of moments, she was going through a roller coaster of emotions. I need a character that has ups and downs. Then when I met Rich Ragsdale, I was like, "Dude, you're amazing!" He's one of my closest friends now. It just kind of all worked and we moulded well together. I was just on board from the beginning.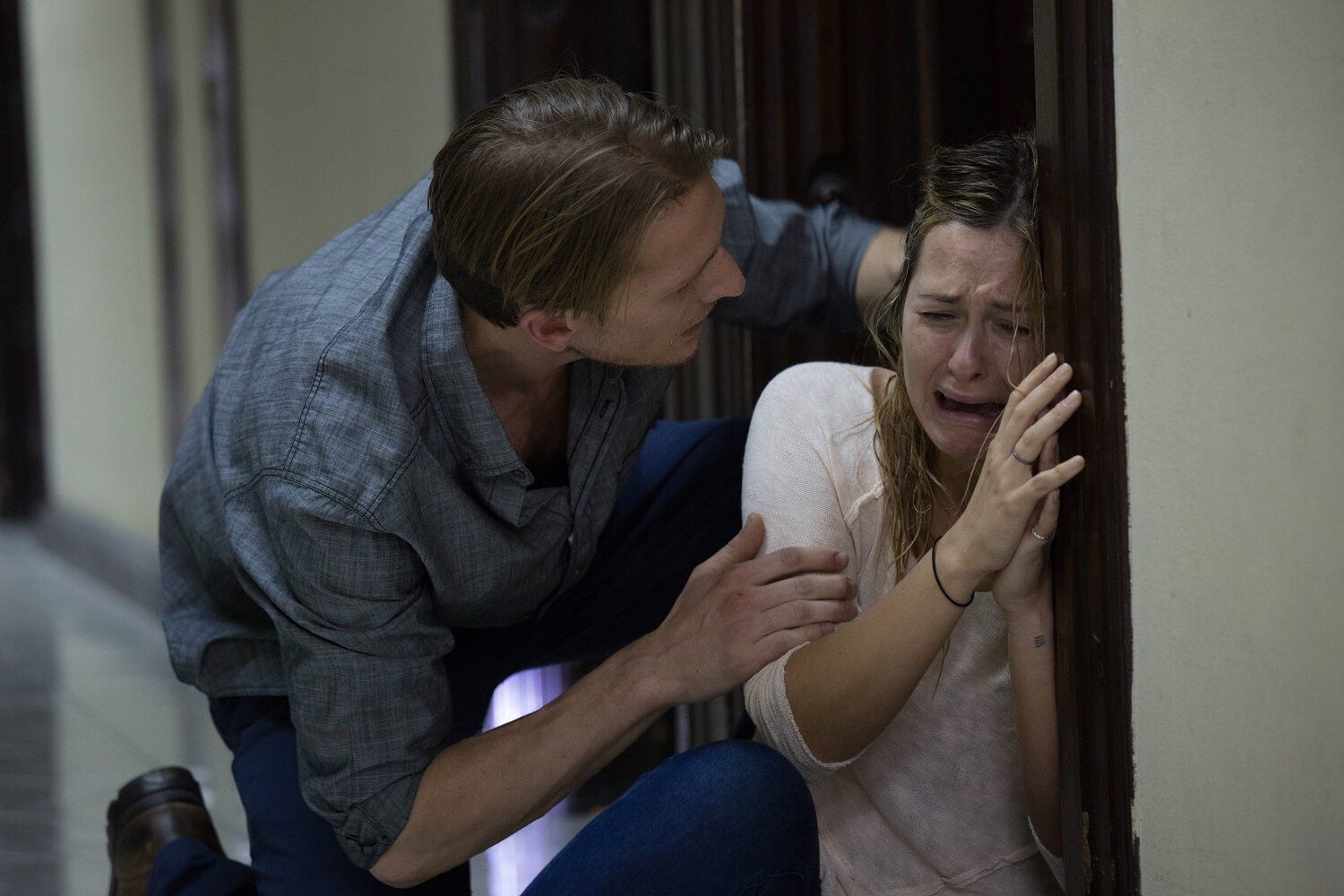 With the character of Julie, she really does go through a gamut of emotions along with James Landry Hebert's Jim. And those emotional beats feel natural and unforced, with yourself and James working so well together. Was the chemistry you had with James instant or did you have to purposely work on that a little?
Okay, this is what happened. Me and James worked on a movie together, Get the Girl. We both played the bad guys, and I just really connected with James. We actually had someone that played my husband in Ghost House, but he fell out. I think it was four or five days before we were going to leave for Thailand, and I just threw James' name out there because I thought he would be absolutely perfect. I spoke to James and said, "Do you want to come to Thailand and play my fiancé?" James is just always on board and he's a really good actor to work with. We've only done two movies together but I feel like I've done so many movies with James because we have that chemistry that just works.
With the title of Ghost House, people might just chalk this off as just another generic ghost story, but there's a whole lot more to the picture. Given how it's steeped in Thai traditions and embracing another culture, is that something that also jumped out to you?
Completely! To be able to go to Thailand and find out their culture and beliefs, and to find out that they actually believe in their ghost houses, to the extent that they believe that something like this can happen to them. And I think that's why it did so well overseas, because they believe this stuff. They absolutely believe this. I learned more about it as I was in Thailand filming, and it just added to it for sure.
What's the response been to the movie in Thailand then?
Oh my god, huge! Absolutely huge! It was such a massive deal. It opened at #1. It was so big over there, it was everywhere. People who where in Thailand were texting me, "You are everywhere. It's crazy!" So yeah, they loved it over there. And that makes me completely happy; going to Thailand, filming in their country, and then they loved our product.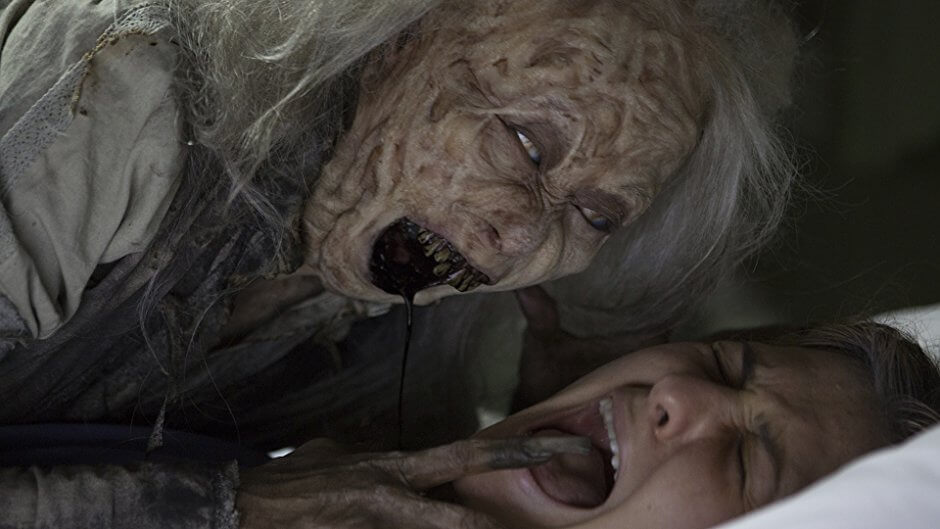 This might be a really stupid, obvious question, but were you always a horror fan?
You know, I was. My dad was a mortician and I grew up in a mortuary, so it was kind of introduced to me at a young age. I never realised how much of a horror fan I was. I guess I was raised on it.
What would be your favourites and go-to horrors that go you on board with the genre in the first place?
The Exorcist, for sure, was one of my top ones. Then this little indie movie called May I really digged. And I was a huge fan of the Chucky franchise. I was obsessed with Chucky. I don't know what it is.
Do you ever feel that because you do such a lot of horror, you maybe get a little pigeonholed with the roles you get approached for?
Completely. It's a huge thing, even for any category that any actor gets in to. Like comedians. You'll never see them in any drama films. It's the same thing with horror. Once you get in to it, it's really hard to get out of it. And not get out as in get out, but to be able to do other roles. It is a struggle, but I do love the genre so I always have a fun time. I definitely have reached the age and the point in my career that whenever I am going to do another horror, I don't want to do the same character over and over and over again. That's one thing that I'm looking at – to be stimulated. To do that over and over, it doesn't serve you very much.
Is it about keeping it fresh and interesting, and not just letting it become another movie that ticks the same boxes as the previous horrors you've worked on?
Exactly! And people ask me, "Oh, is horror really hard? It must be so hard for you to cry and act scared!" Yeah, maybe it was at one point, but now that I've done it so much it's like writing. It's like writing or reading, learning how to write and read. Now you know it, it's second nature. How to drive a car. You do it so much that it's easy.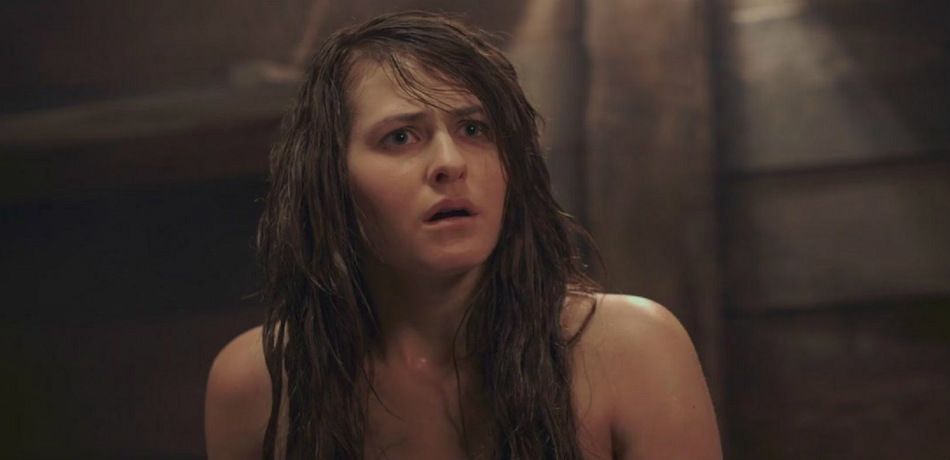 Was there a certain point or trigger moment where you just wanted people to start offering you more than those roles?
You know, the thing is, getting in to being Laurie Strode. That's such an iconic role. Definitely, from that point there was just so much horror. So much. It's always been a struggle for my career since I've done Halloween, but it's okay, it's something I do enjoy. But yeah, there's much more that I can do. One day would be good to do an indie role in something and then people will go, "Oh, she can do this and this and this." I wouldn't change it, though. I've loved my career and what I've done. But it's tough. It's tough for everyone in this business.
With Halloween, many would argue that Laurie Strode is the most iconic character in horror if you discount the killers and monsters. Did you feel the pressure that came with that role at the time?
Yeah, it was an incredible experience for me. I was seventeen when I got it. At seventeen you don't realise how much there's a horror family. It means so much to a lot of people. The originals mean so much to a lot of people. So, I was instantly getting compared at seventeen, and people were just being completely vicious. I was just, "What am I getting in to?" At 29, now I understand it, I get it. For me, I like Dirty Dancing, so if anyone was to take that I'd be all, "Hey, no!"
Whether you loved or hated Rob Zombie's Halloween movies, that doesn't mean you can't still enjoy what you used to enjoy about John Carpenter's Halloween. Sometimes, people need to maybe learn to disconnect those things a little. Just because there's something new you don't like, that doesn't stop you enjoying what you enjoyed about the original.
Exactly! It's hard. I'd never go into a movie, if it is a remake, I never go in comparing. It's two different generations, you know? I dunno, it's crazy. I don't see the disrespect in doing a remake. We have been doing a lot of remakes, though. We're remaking everything.
Given the ending of Halloween II, what happened to the talked-about third movie?
Yeah, there was a third. There was talk of doing a third. I remember Dimension had called myself and Tyler [Mane – the Michael Myers of Zombie's Halloween movies] about doing a third. They gave us a tentative date, and they were, like, "We don't have a script and we don't have a director yet, but we're doing it." And it was just so wacky at that point. Then it ended up not happening. I think it was probably for the best that it didn't end up happening. It would have been so difficult for me to do a Halloween film without Rob. If it would've actually happened, I don't know if I would have gone through with it. They probably would have just changed so much of what Rob had done, and I wouldn't really want to do that.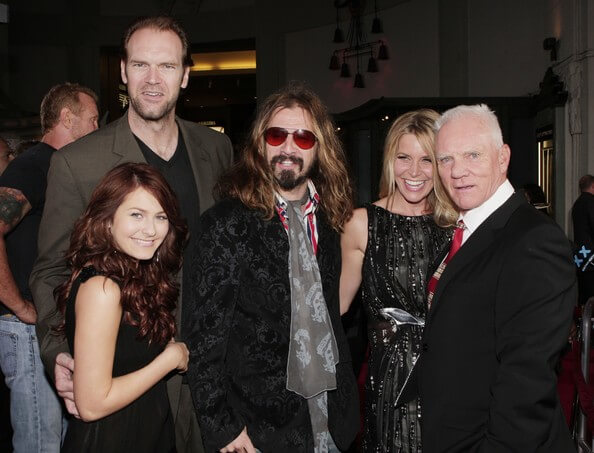 From briefly meeting Tyler at Wales Comic Con over here, he seems like just the nicest guy.
I absolutely adore him. He's kind of like a dad to me, for sure. How is the UK with horror?
We've always been very passionate about horror, whether it's the Hammer Horror stuff, the Christopher Lee movies, The Wicker Man. All of the stuff from the '60s and '70s, it's kind of been ingrained in us over here that we naturally embrace horror. Plus, a lot of the more rural locations and towns lend themselves well to horror. As in, you could easily see yourself being butchered in a field or the woods. So yeah, we love our horror.
I'm doing a convention out there in Birmingham. I'm very excited to go out there and meet people. I just like talking to people. Every time I go to conventions, I just end up buying everything. I come home with so many things that I think are so rad. I've never been to an England one, so I'm excited. I'm going to be there for Halloween. I'm going to plan my day so that I can just have a good time in England for actual Halloween. It should be fun.
Moving away from horror for a moment, how much fun was it for you to be involved in The Runaways?
Oh, it was amazing. It was probably one of the best experiences of my life. I mean, Joan Jett was there every day on set, so that was just awesome. That was just incredible. We'd have band practice and then we'd go film, then we'd have band practice again. It was just one of the best experiences of my life, for sure. I like to sing. I enjoy it. I enjoy music in general and that whole world just interests me a lot, so it's fun to incorporate that into movies. It was amazing. I would do a music biopic again because it was such a great time.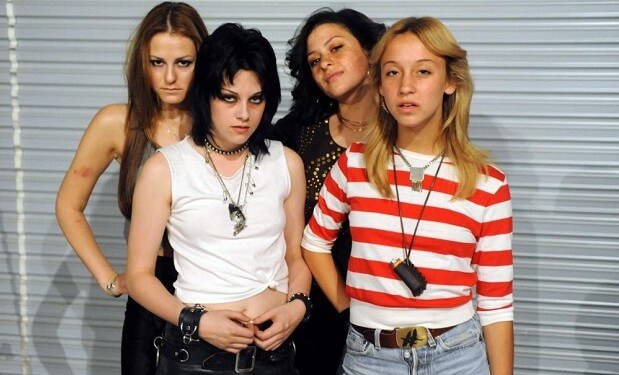 On that topic, if you could play any musician or artist in just such a biopic, who would it be?
You know, I actually went up for this role that I wanted so bad, but I don't even think that they ended up doing it: Janis Joplin. When I was going up for this movie to play her, I just went in to like a Janis Joplin hole. I just absolutely love her. I got her mannerisms down, I could play this woman. So, I'd love to play her, and I'd love to play Lita Ford [Scout's Runaways role] in a Lita Ford story.
Is that your ultimate passion project then, or is there something non-music based that tops that?
There's two. I would love to do a Resident Evil kind of movie. I would love to do that. Action is my thing, I absolutely would love to do that. And then obviously I'd love to do a movie like The Notebook. What girl wouldn't?
That's two vastly different movies right there…
I know, I know. But I could do both. Those are my goals in my future.
Well, we believe that the Resident Evil franchise is being rebooted right now.
I know! Just an audition, man, let me in there [laughs].
Were you familiar with the Resident Evil games, or is it just the movies that grabbed you?
You know, I just love a powerful woman like that. I'm obsessed. Probably my favourite genre of film is action. I love it. Like Atomic Blonde, I was obsessed. I just want to be that woman so bad. And Kill Bill, that too. Quentin Tarantino is the one director I really wanna work with.
You've just had Feral released in the United States. What can you tell us about that?
I'm really stoked about Feral, I'm really proud of it. IFC picked it up, Lew Temple's in it with me. It's definitely a rough ride. I play Alice, a character that I've been wanting to play that kind of goes towards the whole Resident Evil kind of thing. She's a strong character who is just in the wrong situation and doesn't stop to think. She's just a really strong character. I'm really excited about Feral. It seems like it's been getting really good reviews and people have been liking it. It's on in selected theatres, then it's going to be on demand and all that good stuff. Hopefully, it will get over there for the UK. I'm pretty stoked about it.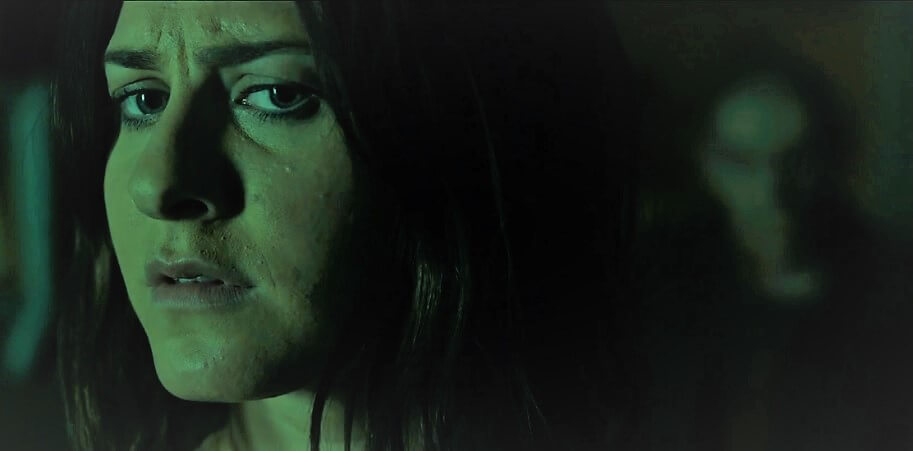 You've talked about how you enjoyed playing Alice, but what's your favorite character that you've played to date in anything you've done?
That's a tough question! I don't know, I find good things in all the characters that I play. I have noticed that in the beginning of my career I played very vulnerable characters, and now that I'm getting older I'm playing a lot of stronger female roles. But I think probably Lita Ford and Laurie Strode are probably my two very favourite characters, for sure.
As you touched upon earlier, you were seventeen when you took on that Laurie Strode role. Do you think being so young almost gave you a sense of no fear when tackling that role?
Actually, I owe it all to Mr. Zombie. It really was his doing. My first day on set, he could tell that I was a little bit nervous because of what was going on and I was at such a young age. He kind of just like, "Hey, just play her like you would play her. Don't even think about anything else. Forget about what people are saying, just play her as you would play her." So, I definitely owe it to him for sure.
Rob's recently wrapped on 3 from Hell and that's due for a release next year. Have you and he had talks about maybe working together again at some point?
You know, I would love to do something with Rob. Any time that he called me, I would absolutely love to work with him. I called him recently about a project that I'm doing, and we talked about him hopefully directing an episode of something of mine. But yeah, anything that he would want me to do I would totally do. And vice-versa.
So, if all goes to plan, we're going to get the Rob Zombie-directed, Scout Taylor-Compton-starring Resident Evil remake then, yeah?
That would be sick [laughs]! If I had the rights, that would be so badass.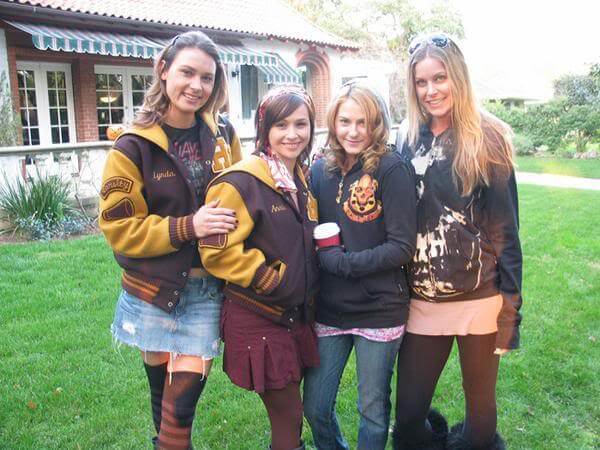 You've said how Rob Zombie made you feel at ease from the very first day on Halloween, you've discussed how nice and friendly Tyler Mane was, and you've discussed in interviews how close you and [Halloween co-star] Danielle Harris are. It seems as if the horror community is just a big old family! Is it right to assume that, that it's likely a second family?
It is. It's not even what franchise you're in, it's just the whole horror community of actors is just a family. And it's definitely like a big thing when you do conventions. You meet all these people and you just become like this odd family. It's kind of like the Addams Family in a sense. It's cool. I love it, I love them a lot. I've met such incredible people in the horror genre. Everyone's normal, you know? I know horror's crazy, but everyone's just a normal person. It's a community.
Do you feel that we're now at a stage where females in horror aren't necessarily there just to be the victims anymore?
Yeah, I was talking to my friend Trevor last night. We're creating a podcast together. We were talking about how women are not used as bait anymore. Women are not bait, we're stronger characters now. I feel like the audience don't want to see that, they don't want to see women used. It's like, "Oh, the blonde naked girl over there? Yeah, she's going to go first." You don't see that now as often.
Do you think that's down to a change in society or do you think it's that more women are involved in the industry as directors, screenwriters, and creative forces now?
Yeah, I think that has something to do with it, as well as just how we're growing in the industry with women now and how we see them. I think it's about everything; I think it's everyone's doing, from male to female. We're all working together, that's what it is.
And it would be cool to see a female-fronted franchise in terms of the killer. You've got Michael, you've got Jason, you've got Freddy, you've got Chucky, you've got Pinhead. The people that front the franchises in that sense, it seems as if horror's been lacking a truly great female representative in that way. There's Sheri Moon Zombie in Rob Zombie's Firefly Family pictures, but even then she's only one of a three.
You know, I've been toying with that idea. I've been really, really thinking about that, and I kind of want to write it and create something like that. It's always men, you know? Then you get, "Well, a woman couldn't do any of what a man could do when it comes to a horror icon." But I think it would be really cool to have a woman horror icon.
There's plenty of one-off movies with a female killer, but when it comes to a full franchise it's something we'd like to think would've been explored by now.
Just having Freddy, Jason, Michael Myers, they're all single people, they're all by themselves. So, I think it would be cool to just see a female by herself. I think that would be really cool.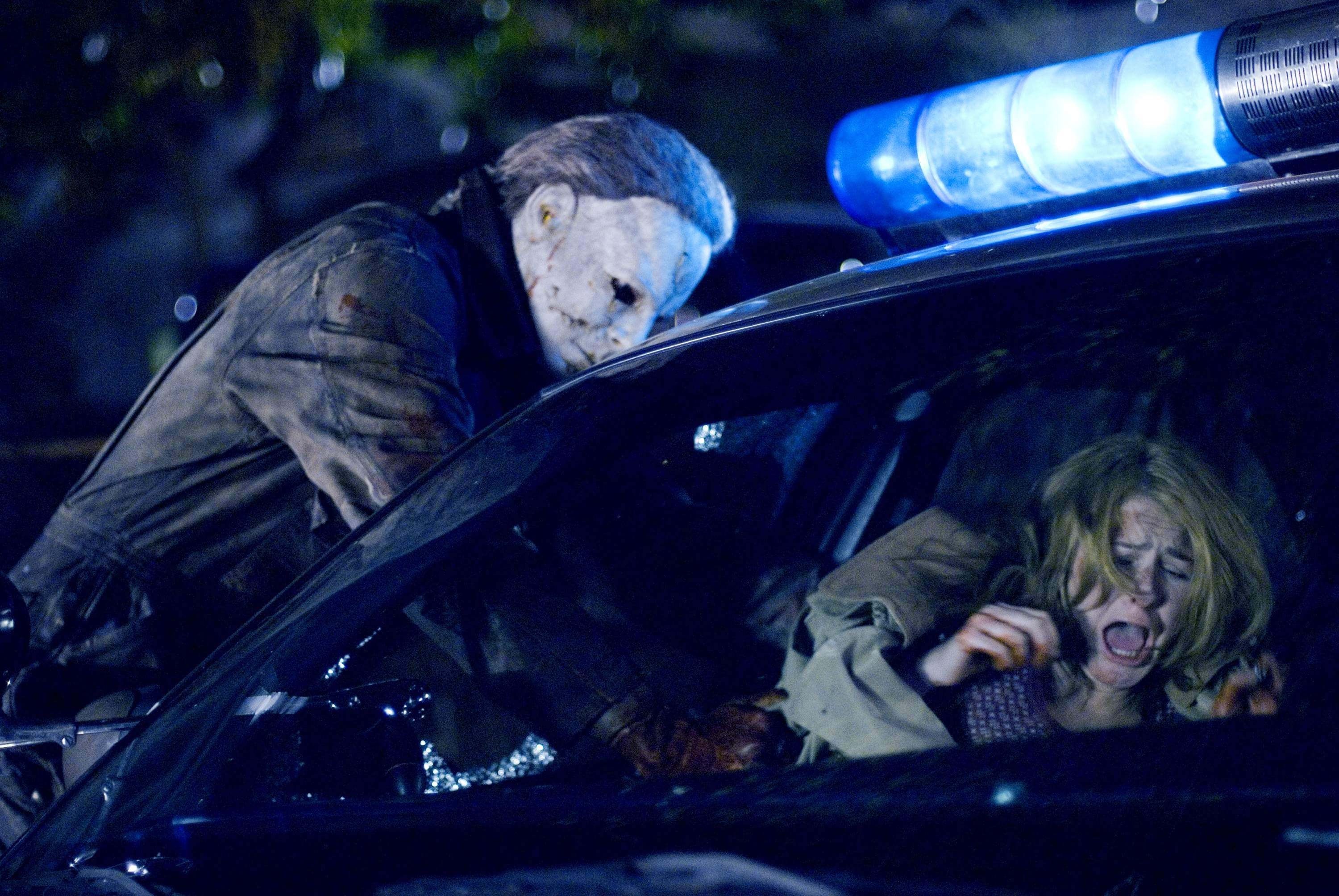 Do you think there's still a market for franchise killers, or do you see the days of a marketable franchise killer as an outdated concept in a way by this point?
I don't think so. I feel like it hasn't lost its touch. There's Saw, even The Purge, The Strangers. I feel like they need to happen, because once you can be fearful of one monster and then build off of that fear and make multiple movies, I think it's such a brilliant idea. I think it's so good. And I hope it never dies, I really hope it doesn't, because those movies are so good because of the success of not just one but how many you can do and have success with.
Speaking of The Strangers, have you had chance to see The Strangers: Prey at Night yet?
I have, I have. Bailee Maddison, she's a friend of a friend, so I always support her. I think she's great. I did like it, I liked it. There were parts in there that were really crazy, really intense. The first movie was so brilliant because it was just one place. When you try to do a sequel and you try to make it bigger, I think that it doesn't always go well. There was just too much. I think what was so brilliant about the first one is that it was at one place.
We absolutely loved that first Strangers movie, but it seemed to turn off some audiences because the ending wasn't all sunshine and rainbows…
That's what pisses me off so much. There is so much shit in the world but we don't want to ever see it. This stuff happens. When she turns up at their door, "Why are you doing this to us?" "Because you were home…" People do this shit, people do this stuff. Growing up with a dad who was a coroner, I've been obsessed with forensic files and all of this stuff, and I've definitely watched all of these stories. And this stuff happens. Daily. It just brings to light what rough shit actually happens. I don't to want hide things and mask things to see good all the time, because it just isn't. But then I also like Disneyland and fairy-tales, too. When there's a rape scene and people walk out of a theatre? This stuff happens. We're trying to show you what people are going through, and it's really sad. It's a tough thing. It's a terrible part of the world that we don't like to acknowledge so much. It's like even in Halloween II, with Danielle [Harris]. She dies and I find her. Oh my god, that is nuts. It's my favourite scene because it was so real, so raw. It's so telling. It's crazy.
Do you think that having a mortician as a father ever had a particular influence on your career or on the projects you've chosen over the years?
I think the only thing that it structured me as is it made me grow up a lot faster than normal kids. It made me become an adult a lot faster, and I think that's why when I started at 10, most kids at my age were doing Disney Channel, I was doing all of the CSI stuff because I could handle adult content a lot easier than other kids. I grew up around adult content, so it just made me grow up a little bit faster.
Is it fair to say that you have a big interest in all things forensic then?
If you look at my queue on Hulu or Netflix, it's all forensics or Dexter. It's all just like that. I'm so in to all that stuff. I literally binge-watched all of the seasons just recently [of Dexter]. I got around to watching it and just couldn't stop watching. The series finale sucked, but the whole show is great. That's another one where I'm curious if they're going to bring it back.
Before we wrap things up, what are your thoughts on the whole Scream Queen tag? That's something that's been thrown around for decades, and you've been called that yourself over the years. Is that something that you see as a disrespectful term or do you embrace it?
I think it's cool, I think it's really rad. I never thought of myself as a Scream Queen, but then whenever I do interviews or meet people they're, "You're my favourite Scream Queen!" For me, it's just, "Oh my god! I'm in that category with all those women!" I think it's rad. I really love it, I really do dig it. I never think of it as anything negative at all. I embrace it, for sure.
What are you working on right now, and what have you got coming up?
Right now, I'm about to do a couple of films. I did a film called Star Light that's going to be coming out. It's so crazy, because people are looking at my IMDb and I forget what I've just done. It's hard to remember them all. I'm doing a film called The Grooming that I'm going to start doing in July. But the focus right now is I'm going to be launching a podcast pretty soon with by friend Trevor. It's called Behind the Mask, and I'm really dedicated to that. I also wrote a project, so I'm dedicated on getting that out and picked up by a studio or network. Those are my two focusses right now.
What's the content of the podcast planned to be at this stage?
I have actors, directors, anybody in the entertainment business that I've worked with or my co-partner has worked with. It's talking about what they've done that people are familiar with, but then I'm more interested in getting to the core of what makes them them. The stuff that people might not possibly know. Like Dee Wallace. She's a healer. It's interesting to learn other facts about them and not just their career. So it's behind their mask, in a sense. We're going to launch probably next month. So, I'm really excited to get that going. I love podcasts and radio. And Trevor, I was a guest on one of his shows a long time ago. We just hit it off. We just get along, so I came to him with this idea and now we're creating it. It's really rad.
Ghost House is out now, and be sure to follow Scout on Twitter and Instagram.