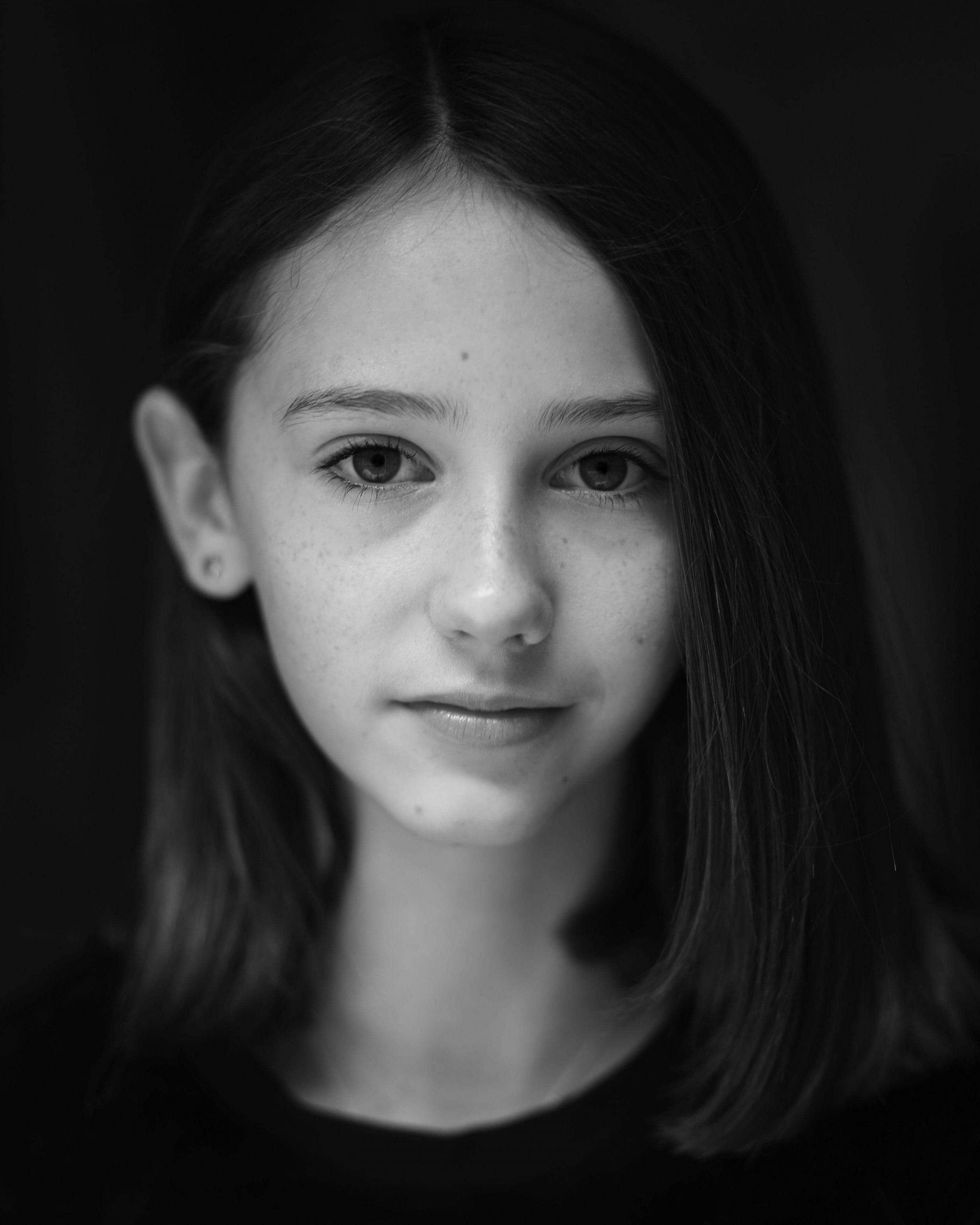 Fresh from her BEST PERFORMANCE win at the recent STARBURST INTERNATIONAL FILM FESTIVAL, rising star SCARLETT RAYNER talks with us about the acclaimed short film INDWELLER, her acting career, aspirations, Aaron Paul, and more…
STARBURST: Congratulations again on the award! How does it feel to win Best Performance?
Scarlett Rayner: Completely amazing. I'm so grateful, and shocked to be honest! I didn't expect this at all. It's so cool to have won this award. Thank you!
It's well deserved! You won for your lead role in the wonderful Indweller, which is currently playing festivals. For those who haven't had the chance to see it yet, what can people expect?
It's a dark short which focuses on a young teenage girl and her mother, played by Zoe Cunningham, and their tricky relationship. The girl's mind is clouded with darkness and she heads down a twisted path when confronted with weird goings-on in her new home.
It's an extraordinarily accomplished film, how long did it take to shoot?
It was filmed over about six months. We filmed more or less every other weekend.  It took a long time as Alwyne Kennedy [the director] is an absolute perfectionist, and he literally did every element of the film, including the camera work, the lighting, editing, music, etc, etc, etc! Funny story, when we thought filming was over I got my hair cut into a bob, but then Alwyne changed his mind about one of the scenes… and that's why I'm wearing a hair towel in the film!
Given the calibre of performances we had to judge from at SIFF 2019, your victory is an incredible achievement, doubly so when you factor in that you've only just turned 16. How long have you been acting?
 I can't remember exactly, but I've been acting professionally since I was 10 and I have adored acting for as long as I can remember. I used to do LAMDA lessons, which I loved, with our good friend and now director Elizabeth Blake Thomas. When I was 9 she introduced me to a film director called Martin Gooch to do a short interview on aliens for the extras of his film. I was young, confident and a bit weird but it turned out Martin liked my personality… a year later he messaged my mum saying he'd written a film, The Gatehouse, with the lead character inspired by me! It was insane. I can't thank Martin enough for that incredible opportunity, and he's an amazing director! That film was the best experience, and I literally had the time of my life with all the cast and crew, including my fabulous on screen Dad Simeon Willis and brilliant producer Clare Pearce, amongst others. Since then I've done quite a few short films, and two more features, fortunately being one of the leads in them all. I also need to credit my amazing drama coach Sarah-Jayne Butler for all her support as, although I don't see her often enough, she is truly inspirational!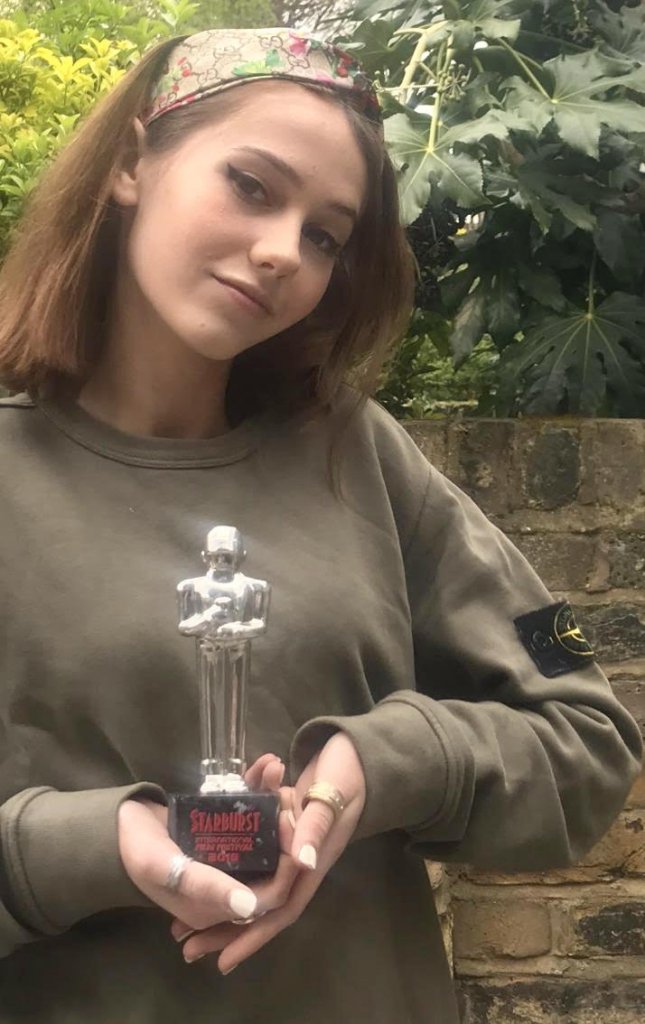 Was there any specific moment you remember that first inspired you to pursue acting? A film or performance perhaps?
Yes, as I said, I've always loved acting. It's something about the opportunity to craft a character and see the world through someone else's eyes that excites me. My drama teacher in primary school – Mr. Brockwell, a legend –  is probably the person who initially got me into acting. However, I think if it hadn't been for The Gatehouse, I wouldn't be as invested in acting as I am now. That film made me realise how much I love acting.
If you could appear in any film franchise or TV series, what would be your dream role?
Wow. Tough question.  I love to act in dark dramas and horrors. I like to play characters with a lot of depth to them. I was shortlisted for the lead in The Conjuring 2 when I was 12, and that was very exciting! That's the kind of film I would like to work on. I guess it would be pretty cool to be in a TV series, something like Breaking Bad or Black Mirror.
Well, Black Mirror is showing no signs of ever stopping, so we'll certainly be rooting for you to get that call from Charlie Brooker one day!
That would be crazy!
Are there any other areas of the film/TV business that you'd eventually like to try your hand at?
I love scriptwriting. When I was 11, I wrote a feature-length film script. Looking back, it's probably quite rubbish, but still! I'd like to write more of them, and hopefully direct one day, too.
What do you enjoy most about being on a set?
I adore meeting new people. This is so off topic, but I just love how all people have different personalities and ways of being. Anyway, obviously I love the aspect of being able to transform into a character, but I also love working with the cast and crew.
Which stars do you admire most? Who inspires you?
The cast of Breaking Bad are phenomenal. I have a particular bias towards Aaron Paul because I'm in love with Jesse Pinkman. But yeah, the skill level that Bryan Cranston and Aaron Paul have is second to none.
Completely agree! Your last two films – Indweller and The Gatehouse – both deal in the supernatural. Where do you stand on the spirit world yourself? Do ghosts exist, and if so have you ever seen one?
Ha! Yeah, I don't believe in ghosts – touch wood, even though I love being in horrors, I get scared pretty easily. Actually I have a BIG fear of the unknown – probably shouldn't put that out there… don't want it to be used against me – but unfortunately no, I don't have a story about an encounter with a ghost.
Sounds like that's probably for the best! So what project or projects are up next for you?
To be honest, it's quiet at the moment due to my age, but I've just turned 16, so as soon as school's over in June I'll be 'out of licence' which means I can work without restrictions, which is great! I'm waiting for my last film October, which I filmed a year or so ago, to come out. That was filmed in Brittany and is about the end of the world. It was a great experience, with Tom Forbes playing my Dad. I've also been completely focused on schoolwork as I have my GCSEs coming up next month! I really miss auditioning for projects though! I have to say that GCSE drama at my school is phenomenal, and I'm just going to have to mention my drama teacher, Miss Amelia Morse. She's AMAZING. I recently did my drama GCSE scripted piece and it was such a great experience. I played Paula from The Positive Hour. I'm staying at my school for A levels and then hoping to go to uni or drama school, but hopefully I'll keep working at the same time!
INDWELLER is currently playing festivals, and THE GATEHOUSE is available on DVD, iTunes, Amazon Prime Video, Google Play, Rakuten TV, Sky Store, and Virgin. Scarlett's 2017 family film PRETTY OUTRAGEOUS is also available via Amazon Prime Video.
Twitter: @ScarlettRayner | Instagram: @scarlettrayner | IMDb | Showreel | Spotlight
Currently Represented by: brooke@truestarsacademy.com