Features | Written by Martin Unsworth 27/08/2020
Ruben Pla | THE HORROR CROWD
The Horror Crowd is a fantastic new documentary in which actor/director Ruben Pla talks to his close friends and associates about all aspects of horror. Among the interviewees are Lin Shaye, Greg Grunberg, Russell Mulcahy, Oren Eli, Darren Lynn Bousman, Ernest R. Dickerson, and Mike Mendez. Ruben himself is a familiar face from appearing in the likes of Insidious, Cheap Thrills, and Big Ass Spider! We caught up with him ahead of the film's world premiere at Arrow Video FrightFest…
STARBURST: What was the idea about getting all your pals basics together and talk about their love of horror?
Ruben Pla: Basically, I started meeting these people in a trailer that I was working on for Mike Mendez. I met James Wan there. Next thing I know, he cast me in Insidious, which was a big cult hit. I was having lunch with my co-producer Hank Braxtan one day and said, 'You know what, I'm thinking of doing a documentary, just interviewing some people, and I'll just like do it on my phone just to see what happens'. Then he said 'I can provide some cameras', because he works for a production company. Then he offered lighting equipment and said we can use the studio where he works. Okay! He then said 'my wife can produce it'. I said okay! That basically started steamrolling and I started calling people up. And I called Mike first because I thought that was the right thing to do since he's basically my gateway into the horror crowd. He agreed and I started calling more people, and they all wanted to do it, and that's how it happened.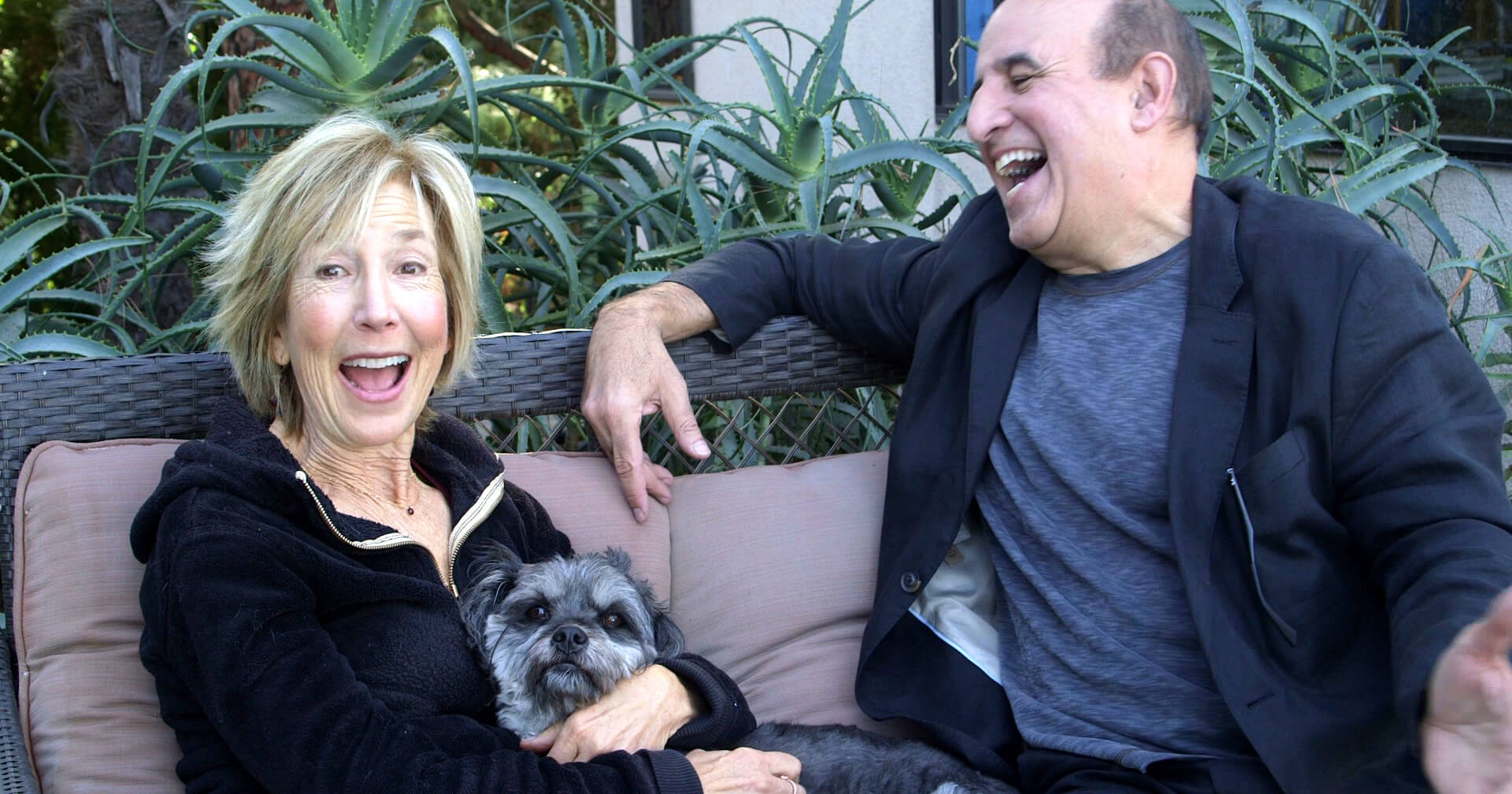 It's a very friendly film, it's one that you can very easily get drawn into, it's like hanging about with your mates in the pub. All the people talk about things that everybody who loves horror can relate to.
Sci-fi and fantasy, too because it goes across the board, we have people like Russell Mulcahy, who directed Highlander and Resident Evil: Extinction.
What was your earliest introduction to horror films?
I remember distinctly growing up in New York City and watching the old Creature Features, a TV show where they would show Dracula, Frankenstein, The Wolf Man - the originals -and it scared the hell out of me! And then as I got older, I started watching Alien and those kind of things.
You directed two shorts yourself before this…
I did director shorts. One was called Head, which Arielle Brachfeld, my producer on The Horror Crowd, was the lead in. along with Matt Mercer. The other was The Kill, which my daughter played the lead in. Those were me testing the waters, so to speak.
The film is playing at FrightFest…
And I'm very happy about that! The people there have all been fantastic, corresponding back and forth, answering any questions, I'm very excited about it. They've seen many of the people in the documentary at FrightFest because they've gone there over the years with their projects.
It's very different this year being online though, which is a shame because it would be perfect to see with an audience, because it's basically what it celebrates.
Yeah, you're absolutely correct about that, and obviously it would have been great, I would have flown there for sure. To meet them all and be available for Q&As. But, we'll make the best of it. Hopefully, people will see it and distributors will see it and we'll get distribution and so forth.
What advice would you give a young filmmaker, looking to get into cinema?
Never, ever give up. And that's the truth of the matter. I mean that so sincerely. There are too many talented people, specifically actors, which I dealt with in the early part of my career, who were super talented at these kinds of work. And little by little, they start dropping out and leaving the business because they weren't getting enough work. There'll be high times and low times and times when you're like booking right and left to TV shows or movies or commercials or anything. And times where you don't do something for a couple of months. You just can't let it affect you. I understand that sometimes you've got to pay the bills, but you can find some way to wangle that around where you can do something else to pay the bills until the next job comes along.
THE HORROR CROWD screens at Arrow Video FrightFest at 3pm on Saturday, August 29th. Book your ticket here: https://frightfest2020.eventive.org/schedule
You can watch the full interview here: https://youtu.be/sxYRJCVvJR8