Features | Written by Martin Unsworth 28/03/2022
Leroy Kincaide | THE LAST RITE
Ahead of the world premiere of The Last Rite at this year's Arrow Video FrightFest, we caught up with writer/director Leroy Kincaide to find out more about the film and being in the First Blood strand of the festival…
STARBURST: How did you go from WWE wrestler to filmmaker?
Leroy Kincaide: I guess you could say that everything I do now did stem from my career as a professional wrestler. Wrestling was one of my biggest passions back in the day and a part of me still misses lacing up my boots and going out there to put on a show.
In my days as a pro-wrestler, I was very fortunate to meet some of the world's top wrestlers and at one point I was in talks with WWE about joining the company, I even had a singles match on WWE Smackdown and a backstage skit with one of the main roster as a result.
After some years in the wrestling industry, my curiosity for the big screen would eventually see me do some featured extra work among the odd TV Show appearance. I then found myself moving onto acting in independent films here and there, but out of frustration for my continual typecasting of playing a thug or kid off the street sort of vibe, I began to create my own short films. This was where my passion for filmmaking was ultimately born.
After making a small host of short films over the years, my love for telling stories and the art of directing just kept on growing and growing. Fast forward to today's point in time and it feels amazing to have my first feature film debut ready to rock and roll.
There was no real direct path to what I did over the years, I just ultimately never gave up on believing that I was destined to do more with my life than just work a 9-5, so it started with wrestling and has ended up in filmmaking and it feels bloody awesome!
What was the inspiration for The Last Rite?
My inspirations for The Last Rite came from a few places, some of my biggest draws on the story was my own personal life experiences with sleep paralysis and paranormal happenings. Not only were my personal experiences relevant, but I am very heavily influenced by real-life cases of the supernatural also.
Many hours of research and digging around led me down a very interesting and dark path, and one that I firmly believe as much as we live in this world there are forces that we do not understand, and sometimes when we look into the void of darkness, the darkness looks back at us.
With such a heavy life experience on things, it just absolutely made sense to direct 'an inspired by true events' story in an area that I not only love but also have some experience with… and thus, The Last Rite was born.
Did you do much research into shadow people and demons?
Absolutely, I made it my personal mission to look into a variety of areas like as you mentioned shadow people, The Hatman phenomena as well as the three stages of demonic possession. The research conducted on demonic possession was really fascinating, especially when you look beneath the surface of what most films usually portray.
Before my research began, I was very familiar with aspects of such supernatural and paranormal phenomena, but I wanted to dig a little deeper and keep as authentic as possible when it comes to the writing of the story, especially the three stages of demonic possession.
One of the trickier areas I stumbled upon when doing my research, was looking into the priest and the methodology behind the process of what actually goes into conducting an exorcism. As this is a very grey area in some religious practices, so the research here took a lot more work than pretty much any other area of the film surprisingly. But out of all my research as a whole, working on being as accurate as possible when it comes to representing a priest and the process was very important to me.
Overall though, with my own experiences with sleep paralysis, there wasn't an awful lot of research required for this as I had first-hand experience, which served greatly with the story.
How long did the film take to make?
The script for The Last Rite began in August 2018 and was then finally cut in June 2020. As we lost pretty much all of 2020, I spent some extra time making additional cuts and was finally finished in Jan 2021.
What was the hardest part of making the film for you?
There was many aspects of the production that have been tough, especially when you're doing things with next to no budget, you literally can't pay your way through the process, so you have to muck in and do it yourself. But I would say the toughest part of the entire production has been staying on track and on top of everything during the time. The grind of wearing multiple hats comes with an enormous amount of pressure to perform at a level that you want to showcase your work at. I am my toughest critic and hold myself both to an obsessively high standard.
So the additional learning that I had to do to in order achieve my vision required me to fully adopt a cinematographer/director of photography's mind-set. This not only meant I had to think and see my vision as a director, I had to also look at the scene with a very technical eye and create the right tone, light and dark that I wanted to see in my picture.
I literally had to give over three-plus years of my life to arrive at this point in time. It's been a huge undertaking with many lessons learned, but it has been absolutely worth every moment. I would do it all again in a heartbeat and I am so incredibly thankful to have had such a great cast, crew, and kick-ass producer helping me bring this highly ambitious journey to life.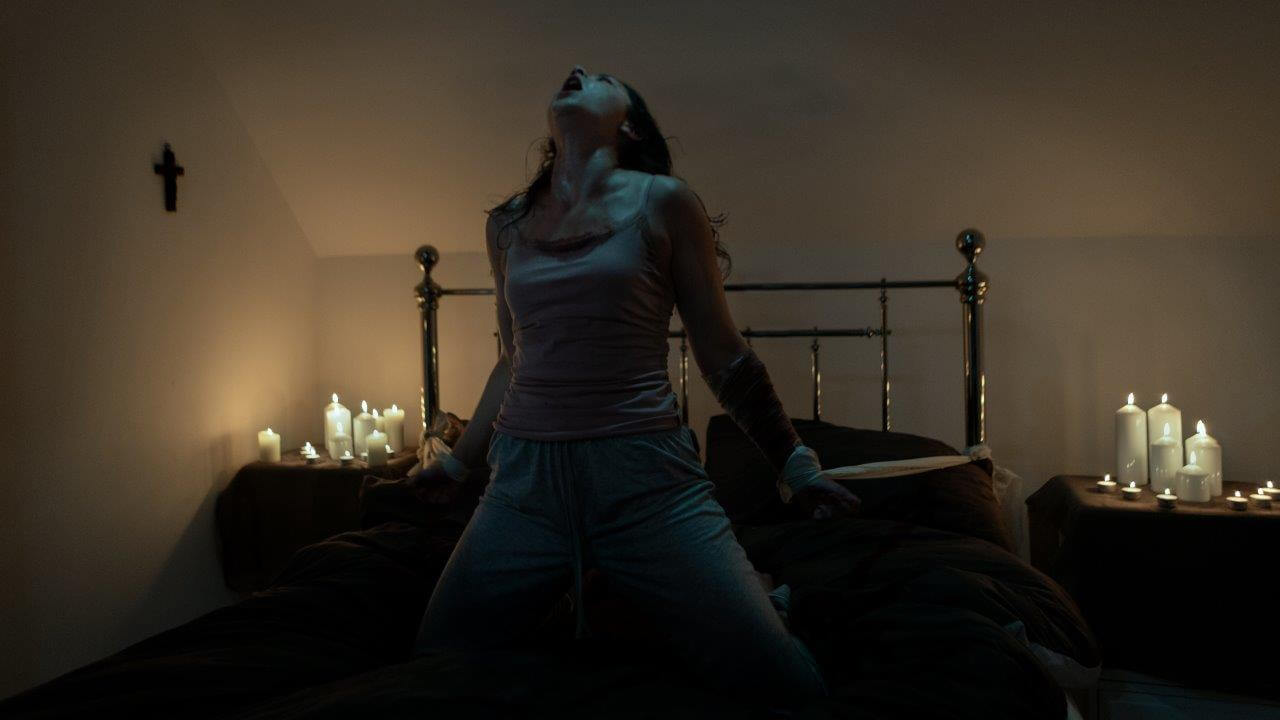 Your cinematography in the film is great – is that a part of the production you enjoy?
Thank you kindly! The cinematography and, most importantly, lighting were one of my proudest achievements on the production, aside from having a dynamite cast to help bring my vision to life of course, they were just incredible. The overall lighting and camera work required a completely different side of my creative essence, as I was the writer, director, camera operator, gaffer, and director of photography all wrapped into one.
The task of all lighting, camera work, editing, and colour grading was all undertaken by myself singlehandedly, as there just wasn't the budget to get a fully kitted-out crew of people. So my approach to the movie had to be streamlined, but also hold up to a standard that gives my vision the production value that I wanted. However, doing things this way allowed so much creative freedom as I was able to try interesting things and discover shots that otherwise might have been missed.
There were multiple factors that I had to understand before I even thought about picking up the camera and shooting our first frame. So I made it my personal mission to study cinematography, colour theory, colour contrast, lens language among many, many other things to allow me to find the film's tone. It's safe to say one hell of a lot of studying was needed before I even said the words 'action!' [Laughs]
The film debuts at Arrow Video FrightFest – how does it feel to be part of the First Blood strand? 
To have The Last Rite in FrightFest's First Blood feels amazing! It's crazy to think that an idea that one day popped into my head is going to be watched by people at the festival. It's a true honour to be a part of such a prestigious festival, plus furthermore, Greg, Ian, and the entire FrightFest team are just incredible. I have to say that I am simply blown away by the love and respect they have for filmmakers and the horror community as a whole. They really do care about what they do so having my film selected is just bloody amazing.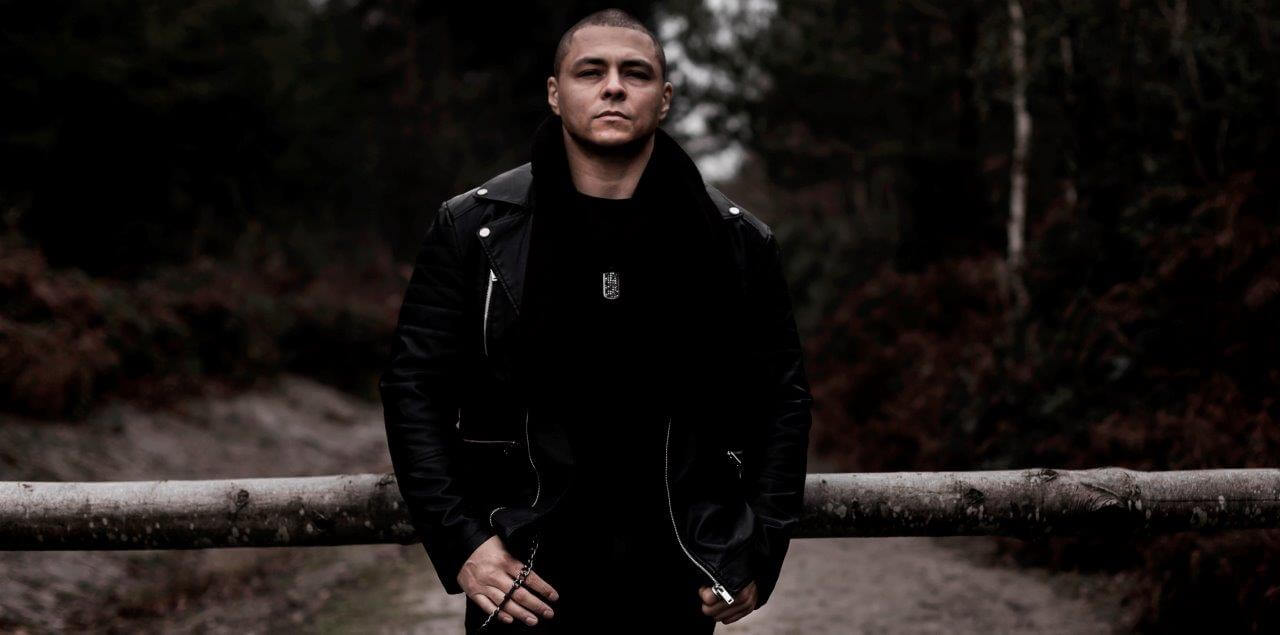 Is horror a genre you're attracted to?
Horror for me is one of the main genres I resonate with, I grew up watching old school classics such as The Thing, Aliens, Amityville II: The Possession among many others, I can't put my finger on it but I just love horror movies from the '80s and '90s. I guess also because of my somewhat macabre outlook on things, which is equally juxtaposed with love and light, my darker curiosity lends itself to being a huge influence that is expressed through my creativity. A lot of the darkness I see in the world can and usually always does find its way into my work somewhere, this is most likely why horror has become my genre of choice overall. I do often wonder if I made a happy film it would most likely have a very dark undertone somewhere, I guess it would be rude not to!
Do you have plans for your next film yet?
Strangely, I actually had another feature film already written titled Facility 7 before I even began writing The Last Rite. The only thing was that the type of movie Facility 7 is, it would require a much larger budget, so I wanted to do a smaller film first to cut my teeth a bit and show potential investors and industry heads that I have what it takes to tell a story.
I have also just completed another feature film script entitled Hollow Ones, now this film is going to be my self-styled 'angry movie', here I will be pulling no punches, hell will be raised and I will be letting the darkness right out of the bag. It feels very exciting to have gone from no feature scripts a couple of years ago to now having one movie shot and another two developed in a relatively short period of time, it really feels exciting and I can't wait for what the future holds.
The Last Rite is available on digital outlets from April 4th. You can follow the film on Instagram.