Features | Written by Andrew Pollard 01/07/2018
Leo Fafard | ANOTHER WOLFCOP
Back in 2014, Lowell Dean's WolfCop proved to be hugely popular with many a genre fan, with Leo Fafard front-and-centre as alcoholic werewolf lawman Lou Garou. And now, with Another WolfCop available on home release, we caught up with Leo to discuss this furry follow-up.
STARBURST: Going back to the first WolfCop, how was it for you to see the reaction received by that picture back in 2014?
Leo Fafard: I don't know if I say I was surprised, but I was amazed. I was just ecstatic at the time. I'd never been involved with something on that level before as an actor, so it was really enjoyable, it was this great thing to be a part of.
Was it a little bit surreal to be thrust into the spotlight after that picture?
Oh, absolutely. It was totally surreal, it was shocking. I'd never been in the spotlight like that before. It was certainly something to get used to, and all the social media coverage and attention was really humbling. There's so much out there, there are so many people reacting to this, commenting on this. It kind of set me back on my heels for a little while, but I guess you get used to this thing, I suppose.
We guess it was a no-brainer, but you were always happy to return as Lou Garou then?
Yeah! Me and Lowell had always talked about doing a sequel, hoping that it would roll in to a series. We always thought that a great next step would've been a television series. The sequel, it was really good to experience that. You know, we have a lot of same players and a lot of the same crew as well. It was really nice to get back in the saddle with the same people and have a good time like that, doing it again. So we were all looking forward to it, I think.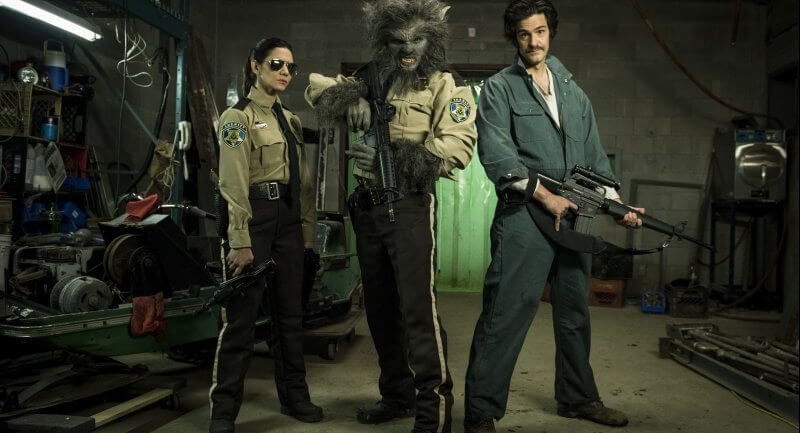 Is it at the point now where it's almost a like second family when you guys get together again?
[Laughs] It kind of is, it kind of is. It's always a really good time and we all enjoy each other's company. We really lucked out. It goes beyond the cast, it goes to the crew. It's a really awesome bunch of people, we all get along so well. Anytime we get together is a really good time. We've done a feature film since then and used really a lot of the same cast and crew. We shot a feature that's actually just getting distribution now called SuperGrid. Lowell directed it. We brought in a couple of new players, but Amy Matysio's in there, Jonathan Cherry's in there. I dunno, I guess we liked each other enough that we were looking for excuses to hang out.
Lowell has talked about how he wanted Another WolfCop to be crazier. For you, what was the craziest past of Another WolfCop?
Well, of course the intimate scene with the female she-cat or whatever the heck you call it – the sex scene. It was just so over the top and it got so graphic. It's hard to compare other scenes as far as crazy and out of leftfield or just intense, inhibition-testing scenes. That would take the cake.
What lessons did you learn from that first movie that you brought to the sequel?
You know, Another WolfCop gave us a chance to round out the characters a little more, fill them out a little more – which was awesome. I'm hoping that that comes across, that we could inject a little more humanity into WolfCop and a little more vulnerability into Lou Garou. There's a little bit more to both characters this time around. You know, I'm not a young fella. I've got a pretty deep well of experience, so I don't know that I learnt a lot between the two [movies] that really spoke to either character in particular. It's the type of movie that you just go out there, you put in 100% of your energy, and you do it to have a good time, to try and create something that's extremely entertaining and that pushes the envelope a little. This isn't a deep enough movie for that sort of character development, where you're sitting there trying to figure out how you can give the characters that kind of depth. I just showed up and hoped I still had enough energy in me to conjure up the characters.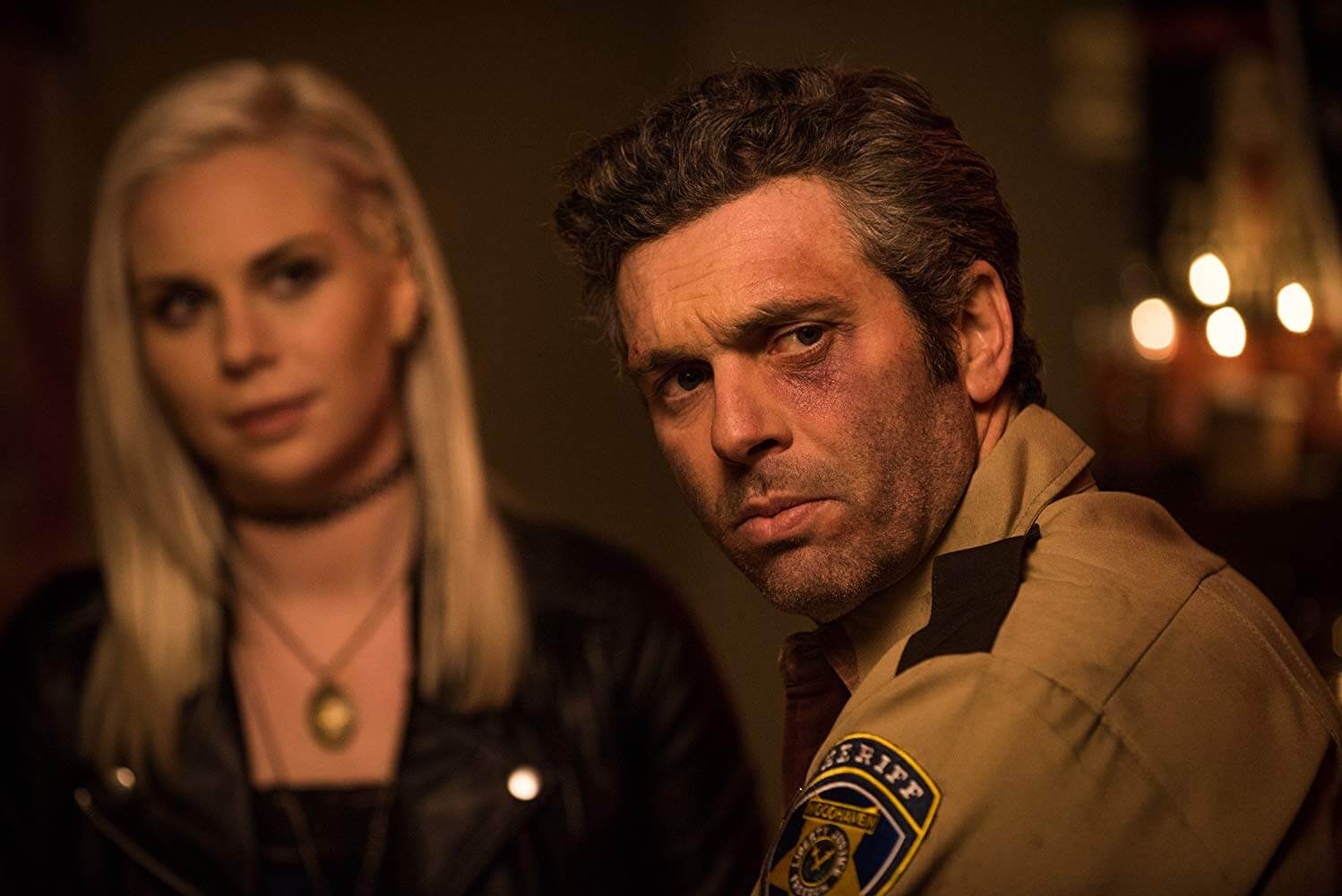 Everyone you speak to about WolfCop and Another WolfCop – and hopefully WolfCop 3 in a few years – will largely gravitate towards the WolfCop character, but how is it to just play plain ol' Lou Garou?
I was really excited to have a second crack at Lou Garou and be able to give that character a little bit more attention. All through the first one, it was all so run-and-gun, so fast, just trying to get my lines out and hit my blocking, then we're on to the next thing. I was very excited to be able to have a second crack and to fill him out, to make him look like a little bit more of a whole person than this two-dimensional womanizing drunk. I enjoyed it.
The bad guy of Another WolfCop worms his way in to Woodhaven with the promise of beer and hockey. If you could only keep one of those, which would it be?
That's an easy question. It'd be beer, because where there's beer, hockey will follow.
Another WolfCop is out now on Blu-ray, DVD, and VOD – and you can find our review here.