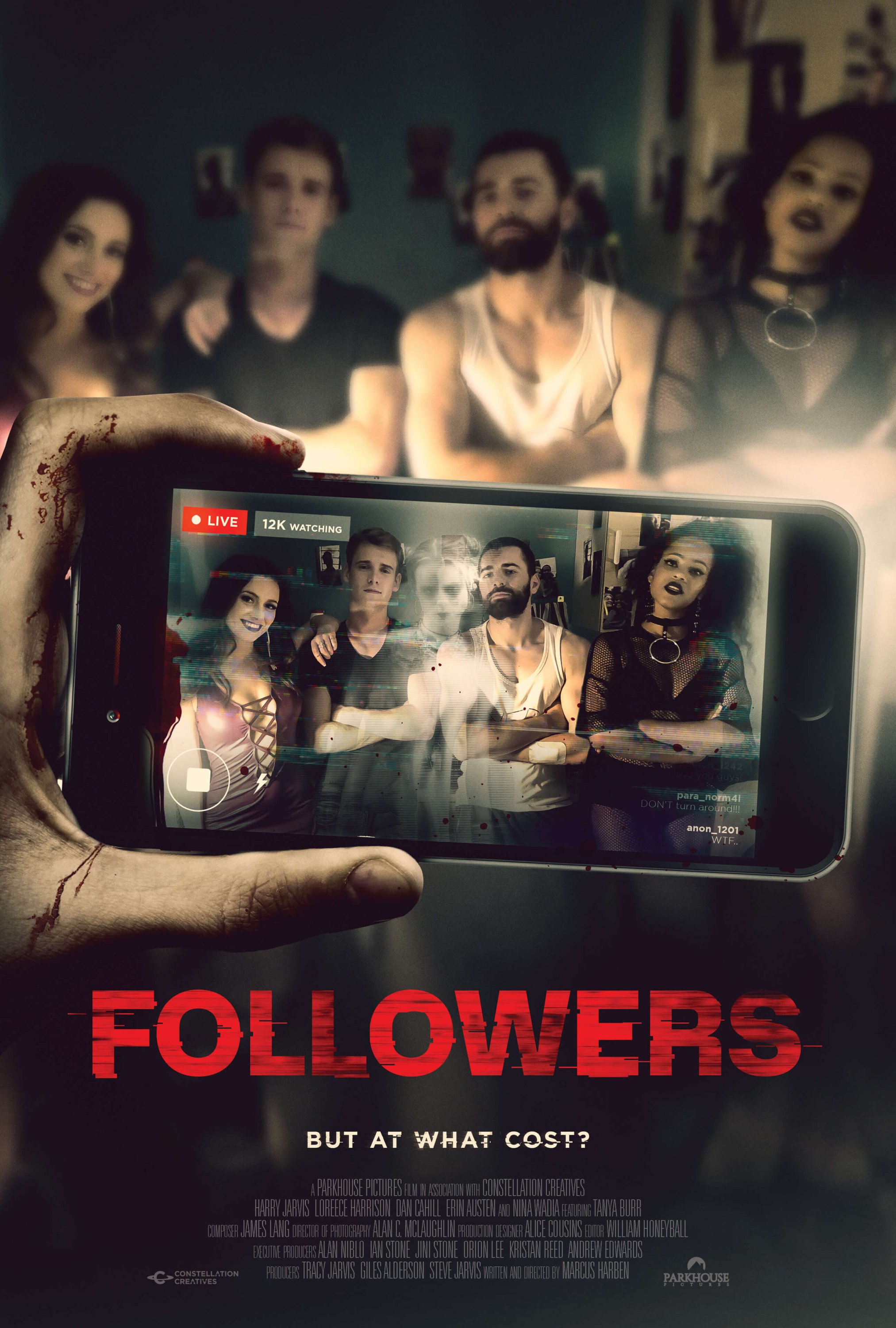 The comedy-horror film Followers hits cinemas on March 18th, and we were lucky enough to catch up with the four main cast members Harry Jarvis, Daniel Cahill, Erin Austen, and Loreece Harrison, who tell us about working on the movie as well as share their memories of the writer/director Marcus Harben, who sadly passed away after the film was completed. 
Preceding the interview is an exclusive clip from the movie.
FOLLOWERS is in cinemas from Fri March 18th http://www.followersthemovie.co.uk/ You can read our review here.