Features | Written by Martin Unsworth 23/08/2020
FIVE FILMS NOT TO MISS AT FRIGHTFEST 2020
Arrow Video FrightFest Digital Edition takes place between August 28th and 31st, and is accessible to anyone in the UK. While we might miss the social aspect, there are still plenty of films, shorts, and panels to enjoy from the comfort of your own crypt… err… home.
Here are STARBURST's hot picks - the movies you shouldn't miss:
THEY'RE OUTSIDE (WORLD PREMIERE)
Screening as part of the 'First Blood' strain, this mock-doc is directed by Airell Anthony Hayles and Sam Casserly and stars Tom Clayon-Wheatley as Max, a YouTube psychologist who is determined to cure agoraphobic Sam (Chrissy Randall). A glorious pagan nightmare featuring genre legends Emily Booth and Nicholas Vince. Horror Channel Screen, 7pm, August 29th.
THE HORROR CROWD (WORLD PREMIERE)
This enlightening documentary, directed by Ruben Pla (who you might recognise from films such as Insidious) chats to his friends - filmmakers, producers, and actors - about what it means to be part of the horror community, and more. Genuinely engaging. Arrow Video Screen, 3pm, August 29th.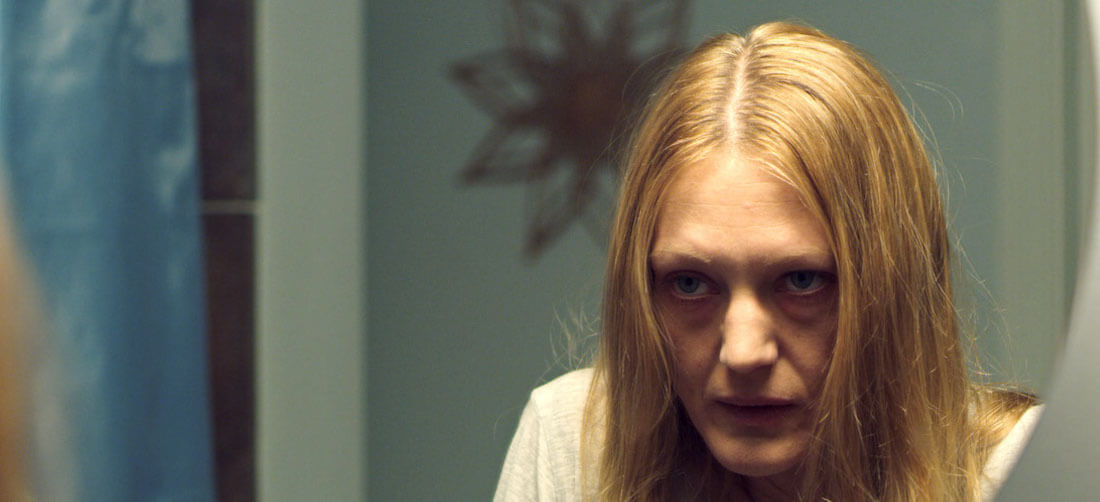 THE SWERVE (UK Premiere)
The debut feature from Dean Kapsalis is a disturbing insight into one woman's descent into deep depression. It might not be a barrel of laughs, but it's a film that will stay with you for a long time. Horror Channel Screen, 7pm, August 31st.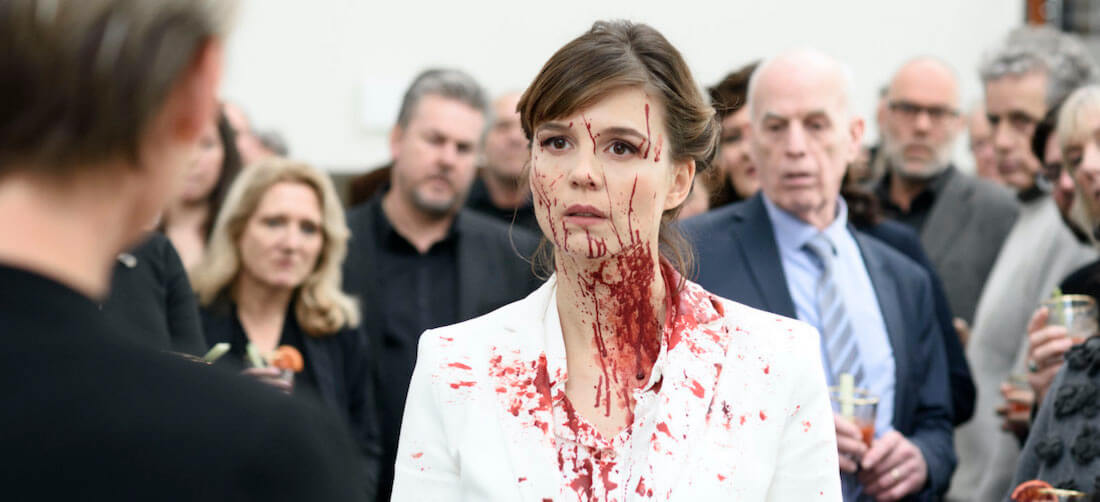 THE COLUMNIST (UK Premiere)
Directed by Ivo van Aart, this fabulous Dutch comedy horror has a newspaper writer and author take matters into her own hands when cyber bulling and offensive Twitter comments get too much. Katja Herbers (Westword) is superb as the beleaguered writer tracking down those who taunt her - and finds she gets inspiration from the deeds! Arrow Video Screen, 12pm August 29th.
SKULL: THE MASK (UK Premiere)
This Brazilian bloodbath concerns an ancient artefact that drives the wearer to kill and collect hearts. Boasting impressive, almost non-stop gore and brilliant choreographed fight scenes, it's a mix between slasher and giallo with just a smidge of Indiana Jones.  Arrow Video Screen, 12pm August 30th.
Tickets for individual films and full festival passes are available here: https://frightfest.co.uk/2020FilmsDigitalEdition/tickets.html