Features | Written by STARBURST 25/10/2017
Evolution Of The Superhero Movies
Concerned about Bruce Wayne's well-being in this year's The LEGO Batman Movie, Alfred told him he already seen him "go through similar phases in 2016 and 2012 and 2008 and 2005 and 1997 and 1995 and 1992 and 1989 and that weird one in 1966." Intentionally or not, he summed up the essence of the evolution superhero movies went through in one sentence – they've been here for decades, presenting us with the same material over and over again, but still managed to take many different shapes and forms, inspiring us to re-visit their world no matter how familiar it seemed.
Looking back in time for a root of anything can be a tricky job, but in case of superhero movies Adventures of Captain Marvel released in 1941 is often considered to be the first. It took a form of a black-and-white film serial, like all the other superhero movies of that time, including Batman (1943), Captain America (1944), and Superman (1948). Needless to say, all the most popular superheroes we know and love today graced the screen from the very birth of the genre, and introduced movie-goers to the very foundations it's built on – existence of an origin story, a secret identity, a costume and an arch-nemesis.
From the 21st century's perspective where superhero movies earn billions, it may seem those foundations are the key to success, but that wasn't always the case. It took a couple of decades for them to be taken seriously, and 1966's Batman: The Movie, based on TV show starring Adam West was the only remotely successful big-screen adaptation of that time. Things took a turn in the 1970s, after the success of Star Wars created a new generation of movie aficionados, interested in fantasy and science fiction genre. Only a year after A New Hope was released, Richard Donner's Superman graced the screen, proving superhero genre is worth investing into since it's capable of achieving both critical and commercial success.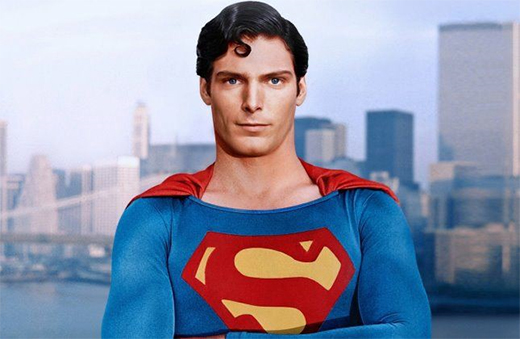 This is the part where you'd expect us to say "…and the rest is history" but it actually took superhero movies over two decades to establish themselves as the most profitable genre in the world. The 1980s and 1990s saw the release of several films that defined it, but also offered viewers with many critical and box office bombs. None of the Superman movies starring Christopher Reeve managed to replicate the success of the first two, but there was another famous superhero lurking around the corner ready to carry the torch. Batman franchise experienced significant critical and financial success in the hands of Tim Burton, and proved superhero movies can be presented in a grim and dark manner and still be appealing to the mass audience. This tone was abandoned after Joel Schumacher assumed the mantle, causing Michael Keaton to leave the titular role as well – the franchise never recovered from this change which resulted in cancellation of planned sequels after the fourth film Batman & Robin in 1997 earned extremely negative reviews and the title of one of the worst superhero movies of all time.
With the failure of Schumacher's Batman the door of success closed for DC Comics, but Marvel came knocking. Films Men in Black (1997) and Blade (1998), based on their properties, turned into successful franchises, but they were small fish compared to what was coming next. Inspired by the success of X-Men TV series, 20th Century Fox decided to give it a movie treatment. The first X-Men came out in 2000 and it was the initial instalment in the franchise that's still alive and kicking almost two decades later. It's often credited as the movie that led to re-emergence of superhero genre, but it's not the only one. Two years later Sam Raimi's Spider-Man was hailed by movie-goers and critics alike, becoming the highest-grossing superhero movie of all times. Success of these movies and their sequels cemented Marvel is a major player, but not necessarily the one who always comes out victorious – several adaptations of their comics, including Daredevil (2003) and Fantastic Four (2005) received negative reviews, but they rarely bombed at the box office.
DC Comics proved they shouldn't be dismissed when they decided to re-invent the Batman franchise, and entrusted indie director Christopher Nolan with that task. Batman Begins was released in 2005 to moderate success, but its sequels both earned over billion dollars, with The Dark Knight still often being considered the best superhero movie of all time, described by critics as "not just as an entertaining comic book film, but as a richly thrilling crime saga".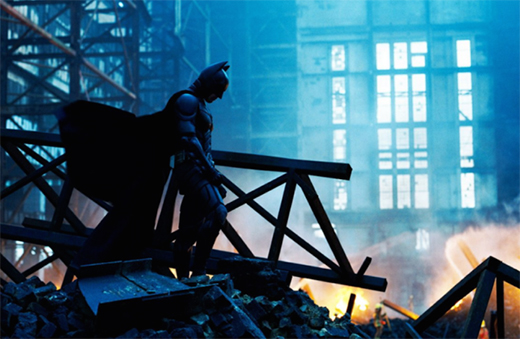 This film came out in 2008, and that's the year where the line "…and the rest is history" is fitting to use, because another milestone superhero movie was released a couple of months before it. Iron Man came out in April, kicking off the Marvel Cinematic Universe, the highest-grossing film series of all times, which ending is nowhere on horizon. DC Comics is still trying to compete, hoping the Avengers will have worthy rival in their upcoming Justice League. DC's previous instalments, apart from Wonder Woman that took the world by storm this summer, received mixed reviews –  at best. Marvel properties are still thriving in the hands of 20th Century Fox, since Deadpool (2016) and Logan (2017) proved even R-rated superhero movies can be hugely successful.
Both Marvel and DC have several movies in development all the way until 2020, continuing a trend of endless sequels, prequels and spin-offs, which are more anticipated than Euromillions results on Friday night. While some see them as a milestone of a new movie era, others consider them a cinematic plague, but their enormous financial success and pop-cultural significance can't be dismissed,  since they are a driving force behind their constant presence in the contemporary movie landscape.