Features | Written by Jacob Walker 23/12/2020
ESSENTIAL HONG KONG CINEMA TOP 5: SUPERNATURAL KUNG-FU
Every country has its own folklore and China is no exception, heavily influenced by Taoism, the most famous collection of stories that deal with the supernatural are Pu Songling's Strange Tales from a Chinese studio, published in the 18th century (a piece of work akin to the Grimm Fairy tales, as the author took traditionally oral stories and wrote them down for the first time). These tales of ghosts, fox spirits and hopping vampires only enjoyed passing mention in the Hong Kong movie industry of the 1970s. It would take the mind of Sammo Hung to bring them to life on screen, kickstarting a spate of fabulous films concerning the supernatural…
ENCOUNTERS OF THE SPOOKY KIND (Dir. Sammo Hung, 1980)
Sammo's pioneering film displays everything great about the big man, a loveable but foolish protagonist, creativity to burn, and hard-hitting Kung-Fu action. Sammo is Bold Cheung, a naïve rickshaw driver who wears his heart on his sleeve. After declaring ghosts don't exist, he gets caught up in a diabolical scheme hatched by his boss, who is having an affair with Cheung's wife. His employer plans to kill Cheung by betting he won't stay in a haunted temple, using a Taoist priest to animate a corpse to kill him. Unfortunately for the Bold one, everything you can imagine exists in this universe, so he must employ the brother of the hired priest to fight back. A fantastically original premise treats us to voodoo dolls, bodily possession, and 'Zombie Kung-Fu'. Some of the action and ideas in this film simply haven't been bettered.
ZU: WARRIORS FROM THE MAGIC MOUNTAIN (Dir. Tsui Hark, 1983)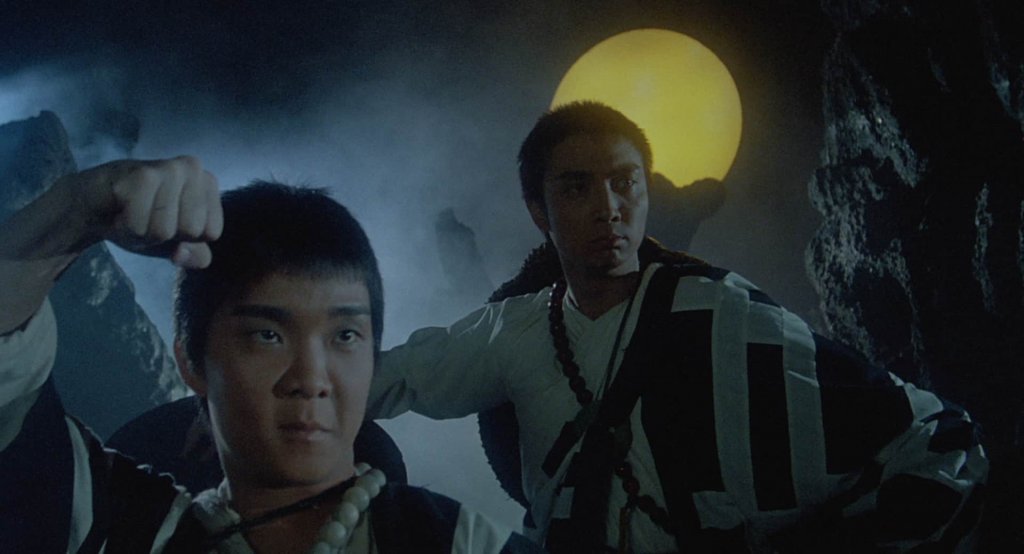 Based on the novel, Legends of the Swordsmen of the Mountains of Shu, this innovative movie used state of the art special effects that although appear dated, still hold a magical charm. The film opens with a brilliant scene, where two rival soldiers, caught up in an ancient civil war; played by Yuen Biao and Sammo Hung, pretend to fight each other, so they can survive the battle. Zu then changes tact completely, as Biao is caught up in a larger battle to save the world from evil, guided by a large eyebrowed priest, also played by Sammo – destined to become one of the titular warriors, able to use a variety of powers to restore balance to the universe. You may become a little lost in places, but with such a fine cast and concepts you won't find anywhere else, Zu is truly unique.
Available on Blu-ray through Eureka
MR VAMPIRE (Dir. Ricky Lau, 1985)
The film that kicked off the Jiangshi (Chinese Vampire) genre, introducing the world to the idea of vampires as animated corpses that must hop with their arms outstretched, due to their stiff nature. The tale of a grumpy but wise Taoist priest/undertaker, who must battle a Jiangshi in a small town, accompanied by two foolish apprentices has been repeated many times, yet has failed to match the tone of this mid-'80s classic. The film delights in its own mythos, Uncle Kau (Lam Ching-Ying) tells us exactly what these vampires are and how to defeat them, then proceeds to practice what he preaches. The balance between comedy and horror is seamless and a subplot featuring a lustful ghost is spot-on. Featuring silly moments and a host of magical techniques, Mr Vampire doesn't forget to make the Kung-Fu genuine and the antagonists threatening. Spellbinding.
Available on Blu-ray through Eureka
A CHINESE GHOST STORY 2 (Dir. Ching Siu-tung, 1990)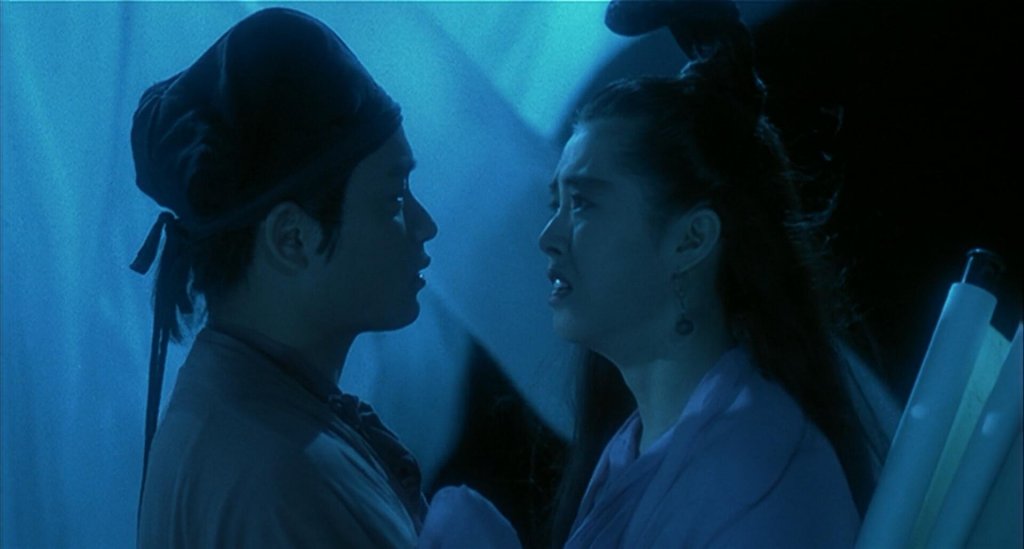 Although the original film is a delightful romantic tale, about a debt collector falling in love with a ghost, while trying to free her from a tree demoness (not your average love story), the sequel is bigger, barmier and brilliant. Debt collector Ning, played again by the fantastic Leslie Cheung, is imprisoned, but manages to escape and hide in an abandoned temple. He gets entangled in a mission to free a rebel leader, led by two women, one of which resembles the ghost from the first film. When the supremely named Autumn Leaf (Jacky Cheung), a benevolent Taoist priest, turns up to help, the film kicks into overdrive. Rarely have so many crazy and fantastic ideas been thrown into one film, from a giant demon who has haunted the temple, to an evil cult who have infiltrated the government, building up to a fight with a giant flying centipede! This is what fantasy filmmaking is all about.
Available to stream on Amazon Prime
THE BRIDE WITH WHITE HAIR (Dir. Ronny Yu, 1993)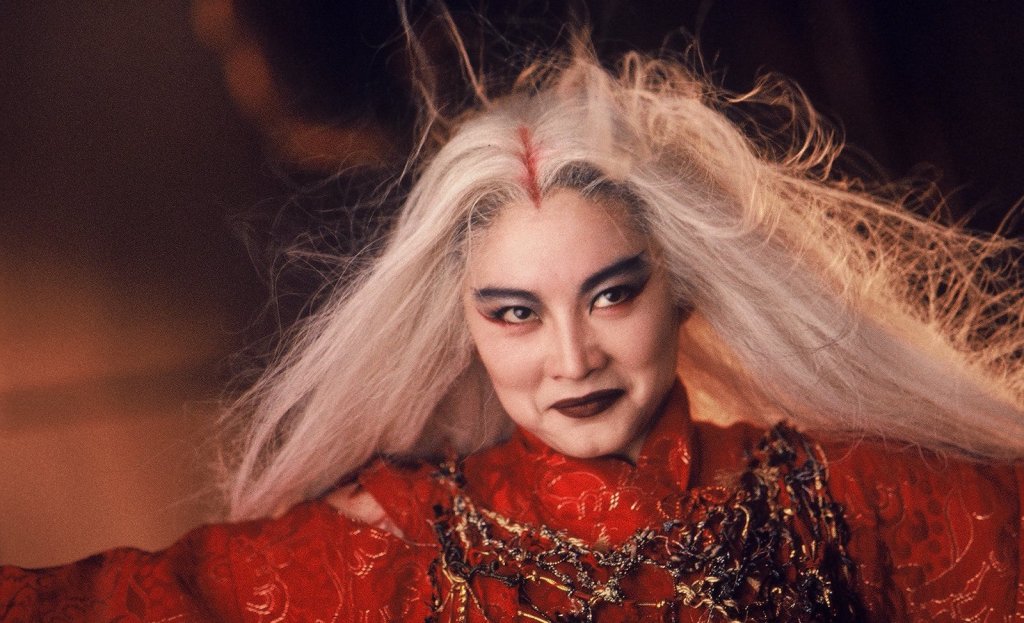 Ronny Yu's fantastical adaptation of the novel Baifa Monü Zhuan, stands out due to its strong female protagonist. Bridgette Lin's Lian Nichang, who was raised by wolves (what a character trait) is beautiful and deadly, but ultimately misunderstood by all but Leslie Cheung's Wudang sect member. This tragic love story doesn't feature ghosts or vampires; however, the film is dream-like, with a foot firmly in the spiritual realm. This era of Hong Kong cinema managed to create a world where the supernatural was a part of everyday life, without necessarily being malevolent. Something rarely found in Hollywood.
Available on Blu-ray through Eureka - a full review of The Bride with White Hair can be found HERE
Click here for ESSENTIAL HONG KONG TOP 5: COP DRAMAS
Click here for ESSENTIAL HONG KONG TOP 5: MARTIAL HEROES
For more from author Jacob Walker, visit his website www.jakeonfilm.com