Features | Written by Martin Unsworth 27/05/2020
David Gregory | BLOOD & FLESH: THE REEL LIFE & GHASTLY DEATH OF AL ADAMSON
Fans of exploitation and cult movies might know some of the work of Al Adamson, his films Dracula vs Frankenstein, Blood of Ghastly Horror and many others have become midnight movie favourites for lovers of low budget independent cinema. A new documentary highlighting the work and sad fate of Adamson is released soon and we spoke to the director, David Gregory, who also directed Lost Soul: The Doomed Journey of Richard Stanley's Island of Dr. Moreau, and as one of the heads of Severin Films is also releasing the definitive box set of Adamson's movies…
STARBURST: What was it about Al Adamson that drew you to his story?
David Gregory: I was interviewing David Konow, who wrote the book Schlock-O-Rama, for an extra for Al's film Carnival Magic, which was going to be a standalone release originally. And about halfway through the interview, it was became pretty obvious that this was the story that would be would be worthy of a feature - you know, it was a a proper story with a beginning middle and end that that I thought was worthy of making into its own standalone piece rather than featurette. That's not just because it has a true crime aspect, although that is unique to stories about being movie makers, but also just because of the very colourful cast of characters that that came in and out of Al's life journeys career.
There's a lot of stuff in it the film that could resonate a lot with the filmmakers of today.
Yeah, and I think that's something also that made it very interesting. I mean, we don't necessarily think of independent filmmakers so much when you go back in time. You think of low budget filmmakers at that time, but you don't necessarily think of the concept of the indie filmmakers - that seems to be something that's fairly contemporary. And so the idea that this was a person who was using his own money, or his own contacts to get the money, to make the film and then gathering the people together and by hook or by crook getting a film made was something that that resonated with me. And I think anyone who's done their best to make a low budget horror movie or whatever can relate to a lot of the stories of just getting a film to the finish line come what may.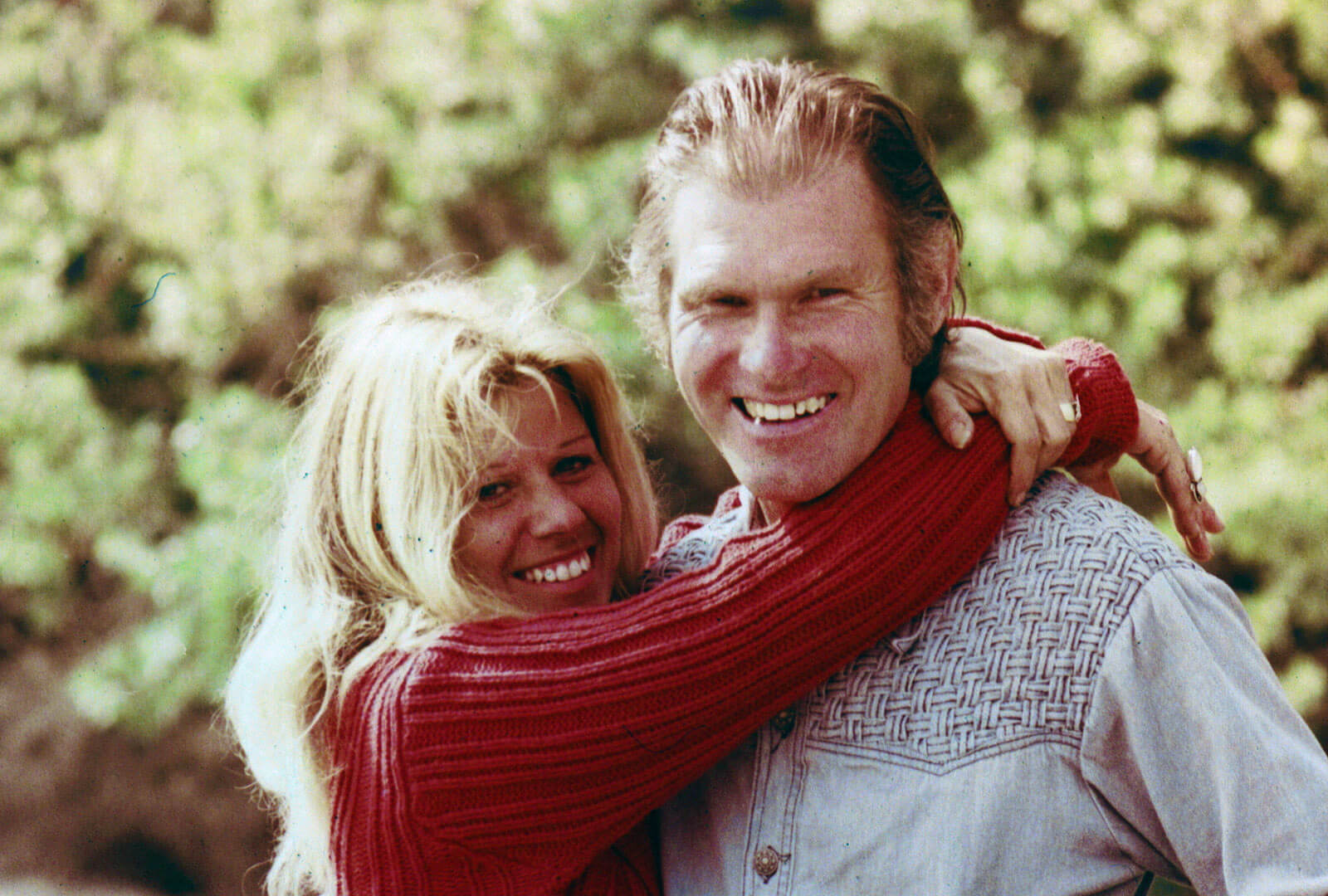 What was the hardest part of getting the documentary together?
I guess the hardest part was trying to find the people to do with the crime. Because the rest of it was really similar to how I do all the other documentaries and features. You're basically finding people who are film industry people, so there are ways to contact them. A lot of them were retired and a lot of them had left the industry a long time ago. So that means that there's certain amount of legwork involved in tracking them down. But with police, it's different. Once they're retired, they don't generally have a profile online or anything like that, where you could just find them - there's not a database of retired police. We had to get a private investigator involved. It was the same with the housekeeper, actually tracking her down took some time. She doesn't speak English, so we had to get somebody to tell her what we were doing and get her confidence that what we were doing was worthy of being a part of. But that also made it kind of interesting for me because I hadn't done anything in in that realm before. And it was important to me that will we went deep into his life and work so that it wasn't just a true crime story. It wasn't a sensationalist piece on this B-movie maker who was murdered spectacularly, or whatever the headlines were at the time that didn't really give a shit about what he did, he achieved, or what he had done.
So I wanted to start our documentary with kind of a teaser of that stuff. But then it goes back into and spends a lot of time with his life and his work. So by the time it comes back and it's about to get sad and grim, you actually know the person, so hopefully it's a little more resonant.
You certainly get to love the films, even though they're hokey! You get a whole new respect for them.
That certainly happened with me! As I was making it, we hadn't planned the box set or the collection. That grew as we were making the documentary. It evolved into us doing a bunch more of the films once we've got Sam Sherman [Al's producer on many of his films] involved. We licenced the big two - Dracula vs Frankenstein and Satan's Sadists. And then as we got deeper into it, it was like well, we may as well do a handful more of them. And then we needed to get clips for the documentary. So then it became about doing a lot of legwork and archaeology to actually find film elements for these films, which had been left in storage for decades at this point. So once we were doing that, it just got to a point where we thought we might as well actually scan the entire movies rather than scan just the clips and licensed more. So then when it got to that point, we needed to find the ones that aren't Sam Sherman productions - so we may as well just try and do everything that he's ever done into this massive set. It looks impressive!
Which of Al's films is your favourite?
Dracula vs Frankenstein just because it was the first one that I saw and I still find it highly entertaining. It's funny, because Carl [Daft, co-owner of Severin Films with David] and I actually saw it when we were very young. It was one of the first ones we ever picked out of the video shop when we were about 10, I think. We didn't notice that the story didn't make sense or anything like that. We just saw all those elements that were in there that made it like this really unique horror movie. And, of course, at that time you were you were reliant on things like Dennis Gifford's book and the House of Hammer magazine and stuff like that. So you were really only going by images, which were usually the makeup on the monsters and things like that. This had it all as far as we were concerned, even though even at that age, we could tell that's not what Dracula's supposed to look like. That's not what Frankenstein's monster is supposed to look like. You could tell that and it was confusing, but it didn't matter because the movie itself was going along with it, so we had to go along with it too. I'm still very fond of it. I have to say that because I've seen them all now a few times, I did really enjoy Horror of the Blood Monsters this time. It's got such a terrible reputation because of what it is - a patchwork job - but it is just so fun to watch that isn't how they you know and just going with story behind it of how they actually tried to put together this feature which wasn't meant to be together. It has such audacity that it's hard not to admire it.
A lot of Al's film are available in unauthorised versions on the Internet, and they don't really get the respect they deserve…
That's right. And our box set, while I am reluctant to say it makes the films' better, but certainly it gives them a fighting chance. They look the way that they're supposed to look, or at least not the way that they looked on previous incarnations. Particularly in the case of something like Five Bloody Graves, which was shot in Cinemascope by Vilmos Zsigmond and, as you know, scope used to be cropped to a square, so you're getting such a small percentage of the actual frame as it was framed by this brilliant cinematographer. Go back and see that these bums did actually have an eye behind the lenses as a good starting point.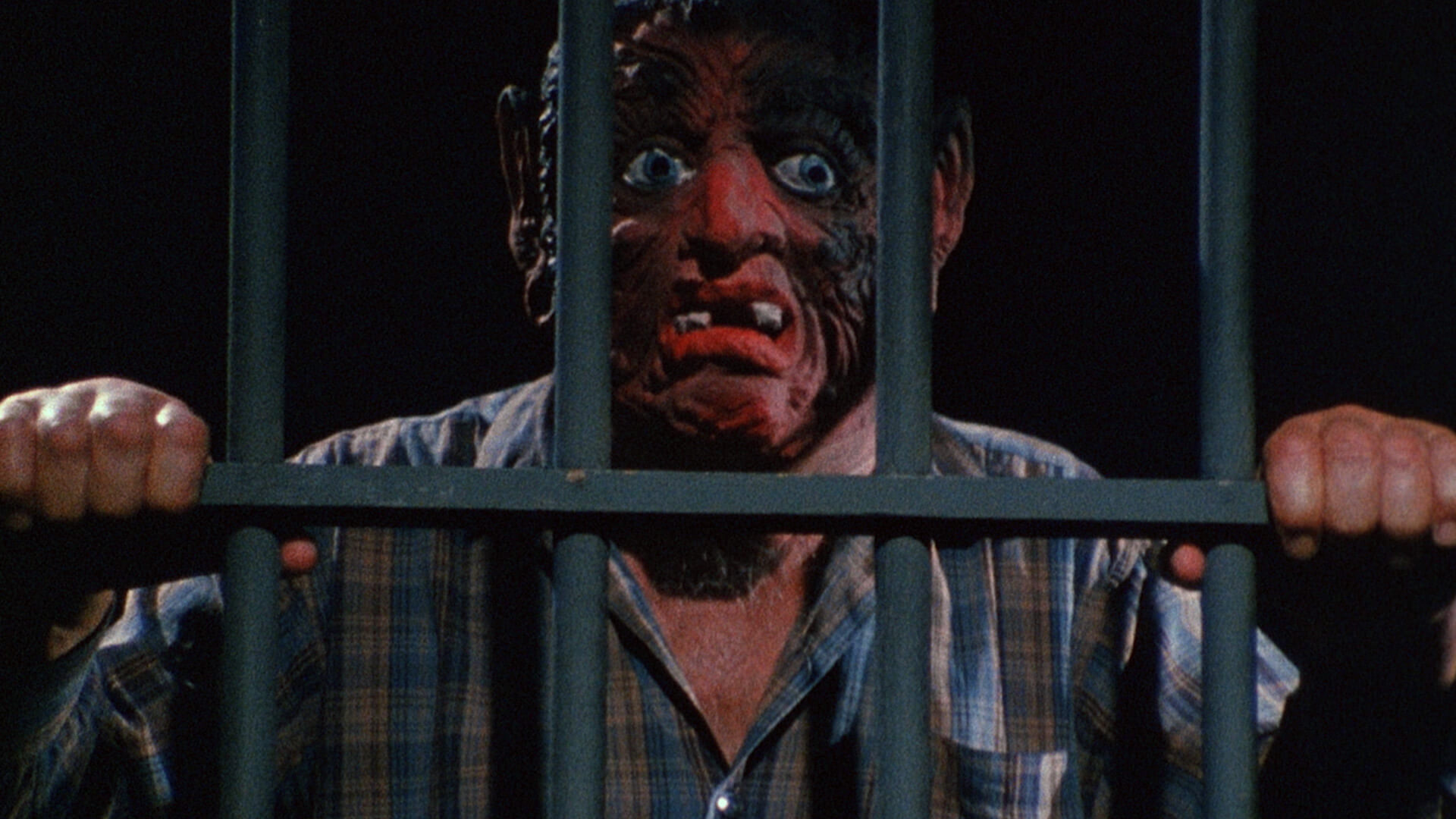 It's good that exploitation and B-movies films like that are now been respected...
Yes, I absolutely agree. I mean, they are the movies that I grew up on a lot of our audience grew up on. And, for me, they absolutely deserve the treatment that that Criterion will give to some European art house film. There's anything wrong with that either, but we actually one step further, certainly more than other studios would with their catalogue. With their so called B-movies, once we get hold of them, we have the absolute admiration for the filmmaking process and the films themselves. So you want to put a historical context on the best.
How did you get the interview with Fred Fulford, the guy who killed Al?
That was difficult, we were actually well into post-production when we got that phone interview with the murderer, and we had actually debated throughout whether we should even approach him and involve him. I've read all the court transcripts and all the articles in the media at the time. There was a pretty cut and dried case. It wasn't like I was going to go in and do this investigative documentary and find out that he was innocent.
But it became the most frequently asked question: did you get the murder? So it became pretty obvious that we should at least make the effort, and that led into a whole different journey! We had to find out what the rules are with getting an incarcerated person into a documentary, and in California, you can't take cameras into prisons and interview inmates on-camera. Technically, you shouldn't be interviewing them at all. But there are ways to do it that aren't really particularly policed. And in this case it was they're allowed phone calls. So basically all we had to do was record a phone call. We did have to gain Fred's trust, so to speak. It was my co-producer, Heather Buckley, who managed to do that. She actually became his pen pal for a while, receiving these strange rambling letters from him about how he's innocent, you should look into these other people. Not actually explaining how he had cement on his hands, and that he'd admitted being the guy who filled in the Jacuzzi. She was the one who called him she called him twice. The first time she said 'do you mind that we're recording this?' and he said he did mind, and he wanted to talk to her again about his innocence. But the next time, he agreed and had a person sitting with him to make sure he was answering things correctly. He didn't really again give much in terms of detail when she asked other than he was railroaded by the courts and the judge didn't like him because he looked at his girlfriend funny and stuff like that. So anyway, across an hour of recording we got we had two minutes of usable stuff, which is in the film.
Can you talk about what you're doing next? We know there's a Cliff Twemlow feature in the works…
There are several documentaries that I'm a producer on, including the Twemlow one, which is growing - once a I saw the rough cut, I was like, 'okay, we need to go back and get more because this is a fascinating story'. Which is often the way these things happen - that's ultimately what happened with Lost Soul and Adamson, they started as something much smaller and grew into what they became. We've got one, Kier-La Janisse is doing one on folk horror and Josh Johnson, who works with me, is doing one on Andy Milligan for box set we're doing later this year. And then my next one is about Bruceploitation - about all the fake Bruce Lees that came out after he died in the '70s. I'm in post-production at the moment, but it was shot a couple of years ago now. I was making it concurrently with Al Adamson and the Dark Shadows one that I did for MPI.
Blood & Flesh: The Reel Life & Ghastly Death of Al Adamson is released on Blu-ray on June 1st. Al Adamson: The Masterpiece Collection, a limited edition, 14-disc Blu-ray set is available to order now.
You can find out more by heading over to the Severin website. Follow Severin on Facebook and Twitter for more announcements.