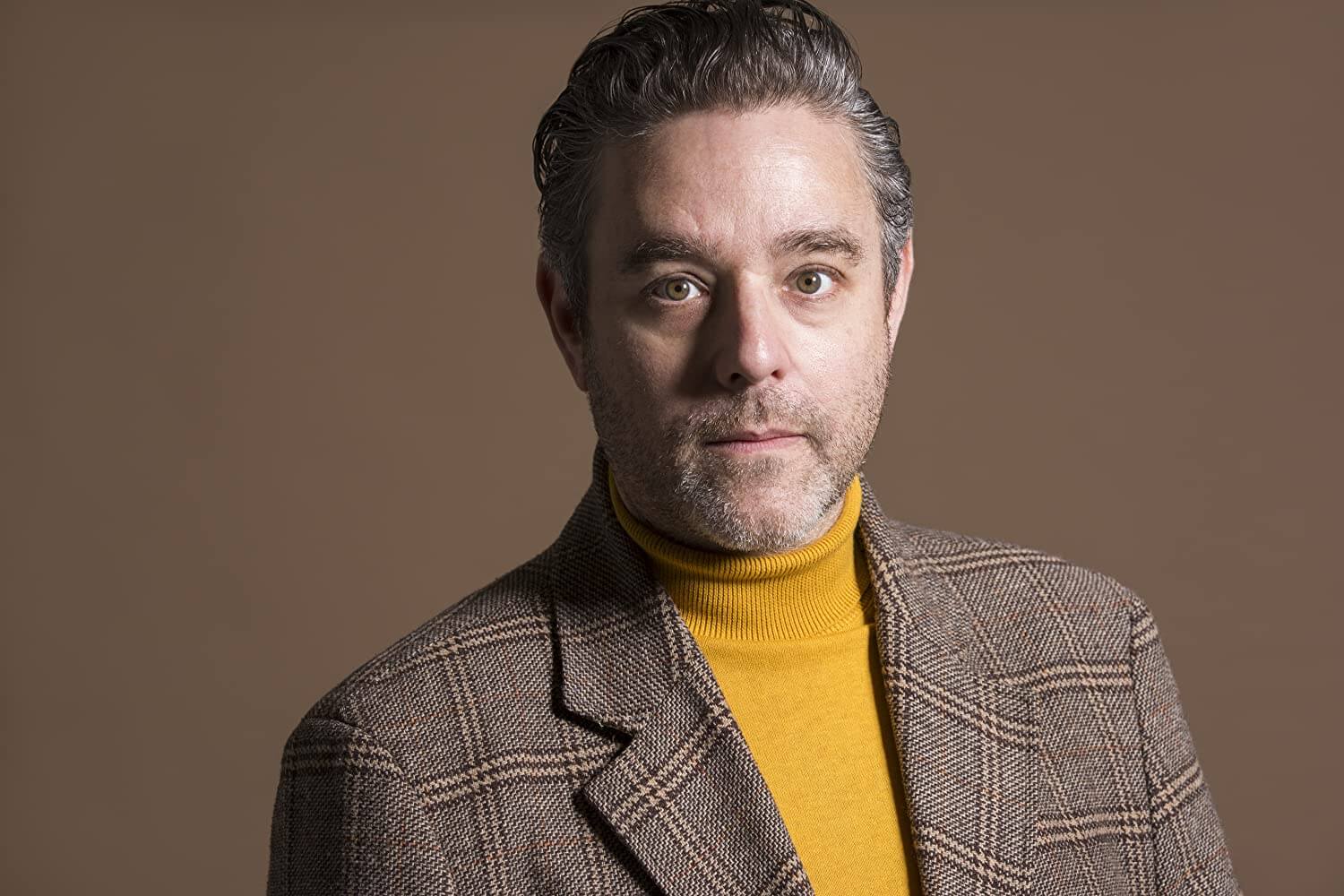 Andy Nyman is an English actor, writer and director whose work includes Ghost Stories, Peaky Blinders, Star Wars: The Last Jedi, and Something Wicked This Way Comes. He also appeared in the classic 1989 version of The Woman in Black, which is being released on Blu-ray this August. We spoke to him to talk about working on the classic adaptation.
STARBURST:  What can you tell us about the time way back when you were on the set of The Woman in Black?
Andy Nyman: Well, I mean, the first thing to say, it is absolutely amazing that it's finally getting a proper release and people are really going to get to see in all its beauty. I saw it last week because I did the commentary on it with Mark Gatiss – it looks like it was shot yesterday. Absolutely amazing. My memories are really vivid, actually, because it was the very first TV job that I ever did. And it was my very first TV audition.
So I got to meet Herby Wise, who I was kind of in awe of because of I Claudius, which was a big deal when I was a kid. You knew going in to meet him that this was a prestige job, because at that time there were only three channels, if you remember. And this was the big Christmas Eve film with a big budget. Then, on top of all that, as If I wasn't excited enough anyway, it was a ghost story, which, of course, for me is just heaven. So I met Herby, who was absolutely charming. We had a very nice meeting and I got the job. It was so incredibly exciting. You know, for somebody who's a heartfelt horror fan, going onto a proper set in a proper studio – Shepperton Studios where they were filming – on film because this was before HD digital. Oh, I feel ancient now, that's ridiculous. Iit was just fantastic being on these sets with great actors, you know: David Ryall, Steven Mackintosh, and Adrian Rawlins, and I just loved every second of it, just watching the way it was working as a whole.
What was your response at the time when you realised that it was a script adapted by Nigel Kneale?
Well, he's a legend, so it was incredibly exciting to be in a ghost story based on this brilliant book that was already fantastic. And then knowing Nigel Kneale was adapting it! I mean, it was just an amazing thing to find yourself part of. And what's so exciting is, you know, they'll be this new Blu-ray that will be bought by fans of it when it first went out. Those who have been crazy for it for years. But there's also got to be a legion of new fans coming to it. You are just not going to believe how brilliant is because, hand on heart, I think it's one of the best stories ever made. It's really a fantastic piece of work. You have a combination of Susan Hill's brilliantly dark story and Nigel Kneale's unapologetic sensibility, which is very dark and the ending is just bleak! Bleak beyond words, and you can't quite believe that with a Christmas Eve show. It's a very happy marriage and all of those worlds coming together.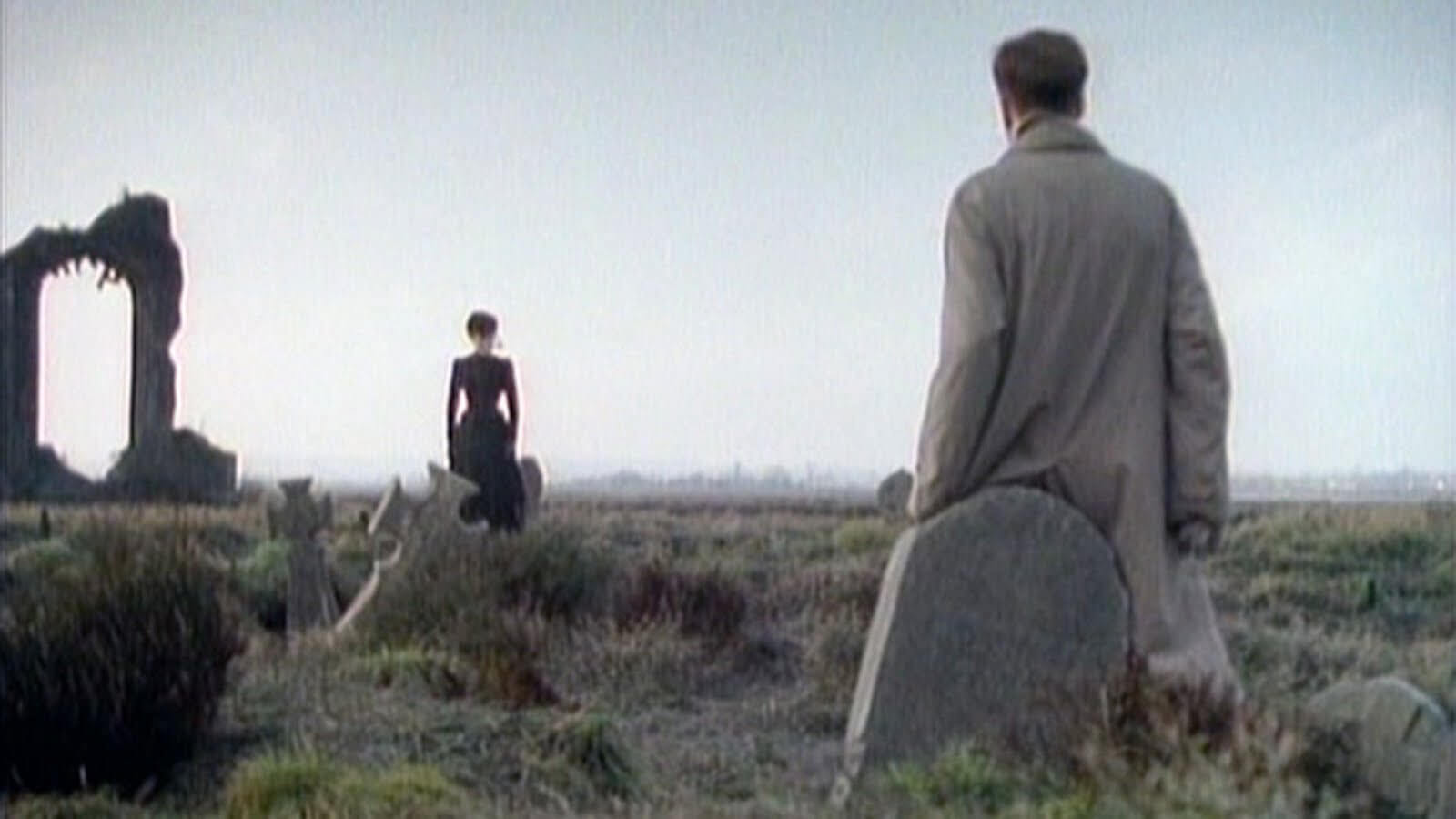 What is it about the Victorian setting and the ghost story that worked so well?
Well, I think there's a lot to love about it. What's interesting about The Woman in Black is the way the movie is made is that you are at the dawn of electricity. You're coming out of that gaslight era. So there tends to be more shadows, more darkness. There's more naïveté to the world, but I also think that there's a Britishness, and an emptiness and a loneliness that goes with that world because they're still dealing with a world that was a little island as opposed to where we are now, which is this global world where we have that extraordinary mix.
You know, it's a completely different thing of what Britishness is compared to what it was in the Victorian era. There's something very isolated about our world. It's easy to forget that we are this little island. And I think the writings of M.R. James and Dickens, and what Susan Hill took on, reflected that isolation, loneliness, and bleakness. 70% of our weather is drizzly and a bit grim. That's not the same if you're on the prairie in America. It's a different sensibility. So there's something that really speaks to us about our heritage that comes from ghost stories.
Do you have anything more cheerful planned for your future projects?
Well, there's definitely brightness within the world. Myself and Jeremy Dyson are close to completing our next film script and a play. Both of which live in the world of genre. Both of which will deliver scares and humour and thrills. It's a world that fascinates us, you know. And both of those stories are, again, uniquely British. I think it's one of the things we set out to do with the film of Ghost Stories, in particular, but also with the play, was to make it a British thing. Put that out into the world in a way that brings together all of these things I've talked about, about the isolation and loneliness, this unique sort of gallows humour that we have that goes with who we are. That was something I think that most delighted us as the film of Ghost Stories played so successfully around the world. The reviews were universally wonderful. And one of the things that that was often spoken about was how classically shot it was, how it had this in the best way, harking back to 'that world'. The sort of world that makes The Woman in Black so memorable. Those stories at Christmas on the BBC and a world that wasn't about athletics and CGI. They're about allowing the story to get under your skin and slowly but surely ratcheting up so that when you do deliver in the way to The Woman in Black does. My god, it's one of the best sustained moments of horror ever on film. I believe that bedroom sequence is up there with the greatest moments of genre cinema. It's about being brave and Herbie Wise is just brilliant at this, just slowly building over two hours. You know, my god!
The British horror genre has a beautiful back catalogue of work. If you had the opportunity to rebuild or recreate or redo one of those works, what would it be?
I wouldn't want to rebuild it or remake it. I just wish I'd have made it originally. It's The Omen. I just think that first film is a work of art. You know, it's just perfect. The acting's perfect, the mythology, and the plotting are perfect. What you can't believe that stuff is written, it's not real. And yet it feels real. I love the way it's directed. I love the way it's made. When Jeremy and I are working on something, our dream is that 30 years from now when you ask someone that question, their answer will be Ghost Stories.
We understand that your next year will be appearing in a Disney movie with the Rock as a very traditional Englishman. What are you allowed to tell us about it?
I can't really tell you anything about it, you know I can't! It's directed by Jaume Collet-Serra, who I had the joy of making The Commuter with. And I loved working with him on that. And I loved working with him on Jungle Cruise. I cannot wait to see it! That's all I can tell you. The set I was filming on probably cost more than the entire budget of Ghost Stories. There was one moment of filming that I saw that's just a whole different scale.
Going back to the other end of the spectrum. You mentioned that you're working on a new stage play. What can we expect to see?
Our new play? Well, I'm going to tell you even less about that! We'll try and do what we did last time, which is to create a piece of theatre that is thrilling, exciting, and complete and will make you jump, make you laugh, and take you on a proper journey. One of the things that will attempt to do within that as well, is to give you secrets that are worth keeping. We will say: "please don't tell any of these twists and turns to anybody". Let them come to fear, because that's one of the things that we are so proud of with Ghost Stories. That play's been on around the world for over a decade. Millions and millions of people have seen the film or the play. And you still can't really find out what it's about. Other than that, it's about a Professor who looks into three cases, supernatural cases. That's it. We've always said to people, please, can you keep a secrets if you enjoyed it? That's fascinating, because everything is ruined for you these days, every plot is spoiled in these trailers or reviews. And there's nothing like going to see a rattling good yarn knowing nothing about it. And that's what we want to do. We want to just create something that can just will run and run and run and that people will love.
What would you say to a horror fan who doesn't think theatre is for them?
It is interesting you ask that now, because we're in a position where the art is being neglected in this pandemic totally. One of the things that's about is this perceived snobbery of theatre. Like it's just some sort of thing for the posh clever elites. And it could not be further from the truth. There will be some plays that you think are bollocks and some plays or musicals that you'll think, oh that's not for me. And then other things that you will not believe how exciting and brilliant it could be. And that was one of the amazing things with Ghost Stories. It brought in 60% of the audience on its first drop. People who had never been to the theatre before. That's extraordinary. And the thing that you are just seeing, that thing will never, ever, ever be replicated again in the way it just has. You experience something utterly unique on that night.
The Woman in Black is released on Blu-ray exclusively from the Network website from August 10th.