Features | Written by Robert Martin 16/06/2020
10 OF THE BEST NEGLECTED HORROR FILMS
You know when you tell someone about a film that you love and they've never heard of it? Then, when you try to track them down, you can't even find it anywhere? Horror may have had more than its fair share of trashy, easily forgotten films in its time but occasionally, absolute gems get tossed aside, never to be heard of again. So here, in no particular order, are ten neglected horrors that we think deserve a bit of love and a second chance…
DRACULA (1979)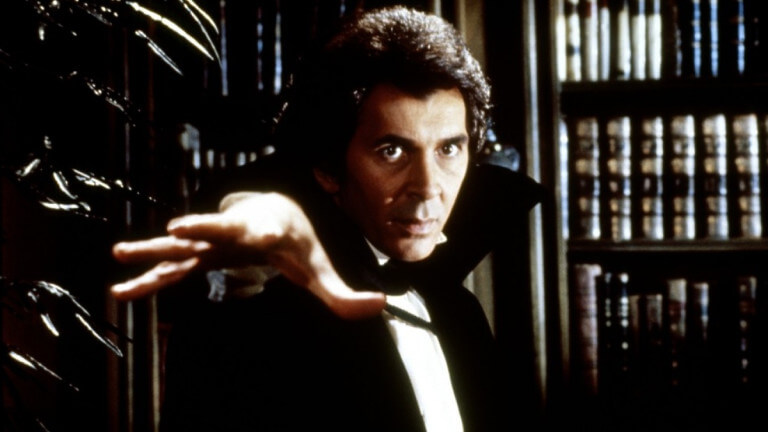 This lush, romantic take on the oft-told tale is all but forgotten today. Broodingly gothic, it was director John Badham's follow up film after his huge success with Saturday Night Fever but failed to find its teeth at the box office. It's a great shame because it's one of the best versions of the story ever put to film. Unlike the ludicrous bombast of Coppola's version, this opts for subtlety and atmosphere so it's emotional when it needs to be and creepy as hell too. And with able support from a great cast including Laurence Olivier as Van Helsing, Frank Langella as the undead count is absolutely superb - suave, charming and utterly terrifying. And as if that wasn't enough there's a magnificent, overlooked score from John Williams.
Best bit: Dracula looking into camera as he crawls down the mansion's walls towards Mina's bedroom.
Where to Watch: Amazon, Google Play, YouTube, Chili, Apple
DEAD & BURIED (1981)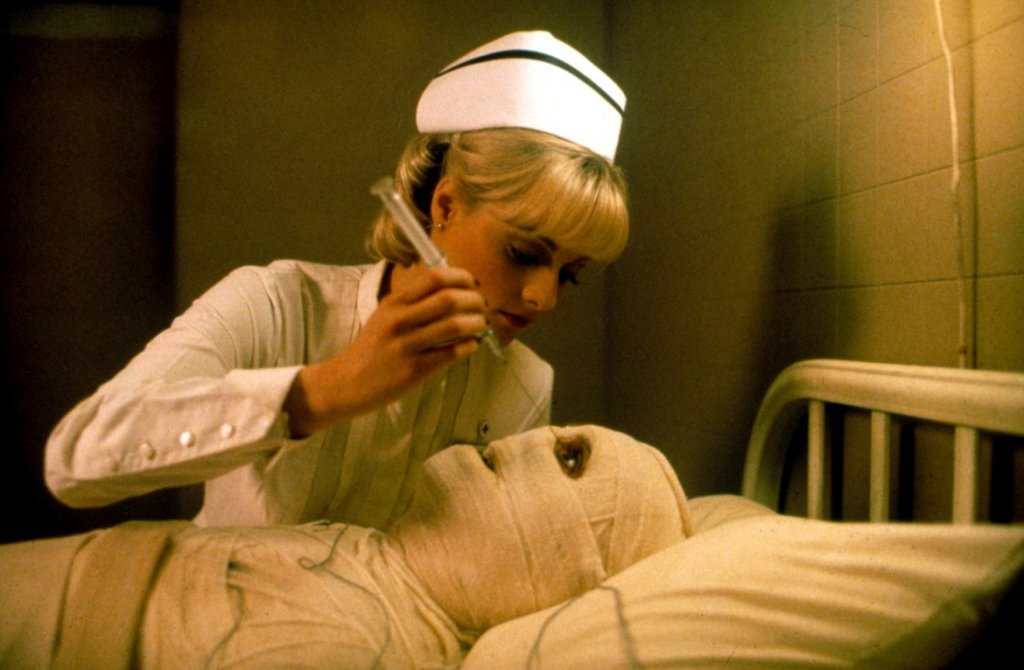 The poster proudly proclaimed that 'The makers of ALIEN bring a new terror to Earth' but that didn't stop this Ron Shusett, Dan O'Bannon written film from finding itself in an early box office grave from which it never returned. And that's a shame because this tale of corpse resurrection in a small US coastal town has chills and atmosphere in spades. Sometimes it feels a little too 'movie of the week', and its lead actor, James Farentino, was certainly better known to TV viewers than cinema audiences, but it still manages to creep under the skin and there are some genuinely unsettling scenes in there. The locations create an atmospheric backdrop and the supporting cast - Flash Gordon's Melody Anderson and Freddy himself, Robert Englund, give it all some weight. And that poster? It's great.
Best bit: Jack Albertson's stunningly gruesome autopsy scene.
Where to Watch: Shudder, Amazon, Google Play, YouTube, Apple, Microsoft
IN THE MOUTH OF MADNESS (1994)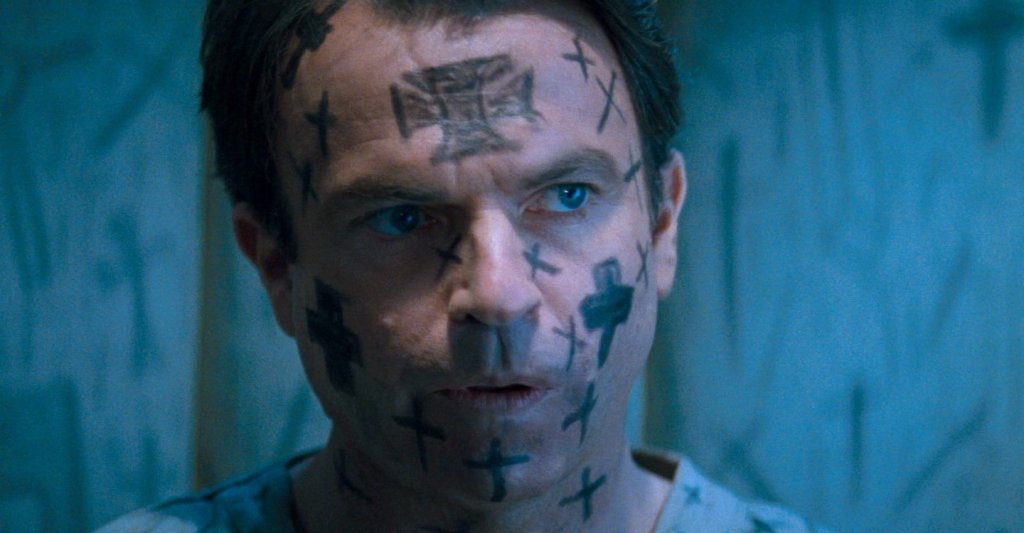 Somewhere in John Carpenter's canon of hits (Halloween, The Thing, The Fog) and misses (Ghosts of Mars, Vampires), sits the in-between films like Prince of Darkness, They Live, and, best of all, the largely forgotten In The Mouth of Madness. Of all of Carpernter's output, this story of a man trying to find a missing horror author whose fiction becomes fact, is the one most deserving of wider acclaim. As the lines between what is real and what is not become more and more blurred, Carpernter's control of the material is strong, all held together by a great performance from Sam Neil. And yet, of those in-between films, it's the inferior by far They Live that gets all the love…
Best bit: Sam Neil screaming his head off on a crowded bus.
Where to Watch: Amazon, Google Play, YouTube, Chili, Apple, Microsoft
PROPHECY (1979)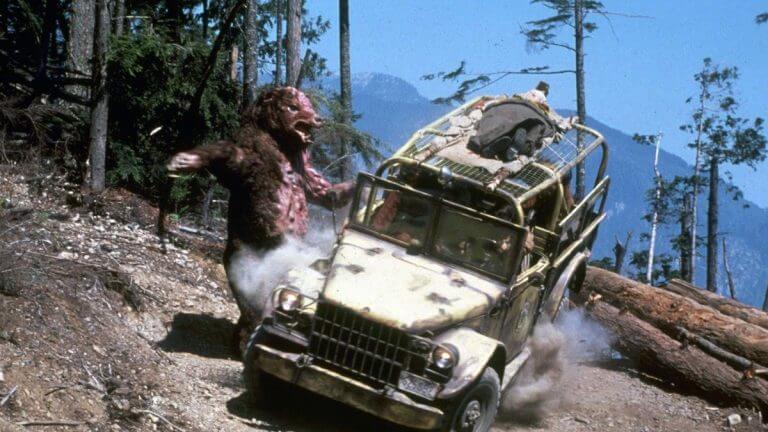 Suffering from director John Frankenheimer's alcoholism and a release date which saw it getting unfavourable comparisons to ALIEN, there's still something about Prophecy which gives it a deserved place on this list. Firstly, its a great looking film, the Maine locations are beautifully shot, and there's some decent performances - whatever happened to Robert Foxworth? Plus, its subject matter - a paper plant polluting water with mercury creating mutant lifeforms which start to take revenge - was an early ecological message that mattered. It also gave voice to indigenous populations. Ultimately what lets the film down somewhat is the monster itself, but in fairness, at the time, it was constantly being compared to the Xenomorph itself and, well, which monster can win that battle? With the benefit of distance, this is a decent, fun horror.
Bets bit: the creepy night time swim across the lake. 
Where to Watch: Microsoft, Amazon
THE SENTINEL (1977)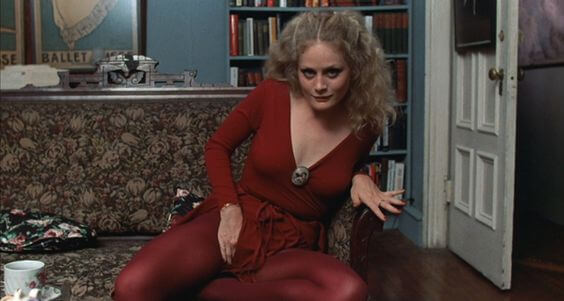 Although the novel on which this is based was written in the early '70s, The Sentinel still feels like an attempt to cash in on the successes of Rosemary's Baby, The Exorcist, and The Omen but, despite that and despite the fact that it was made by, wait for it, Michael Winner, this film has enough atmosphere and scares to get it on to this list. There's a great cast for a start, including Jeff Goldblum, Ava Gardener, Burgess Meredith, and Christopher Walken. The story, a pretty model moves into an apartment in a building which is the gateway to hell, is second fiddle to the atmosphere and host of bizarre, unsettling characters who become increasingly disturbing. And the finale is that rare thing in horror, a genuinely horrible, authentically perverse vision of the macabre, as the underworld's doorway opens and the house fills up with its occupants. Creepy as hell. 
Best bit: climax apart, (no pun intended), Beverly D'Angelo masturbating in front of her new neighbour. Welcome!
Where to Watch: Anybody got a VHS copy they can lend us?
THE HUNGER (1983)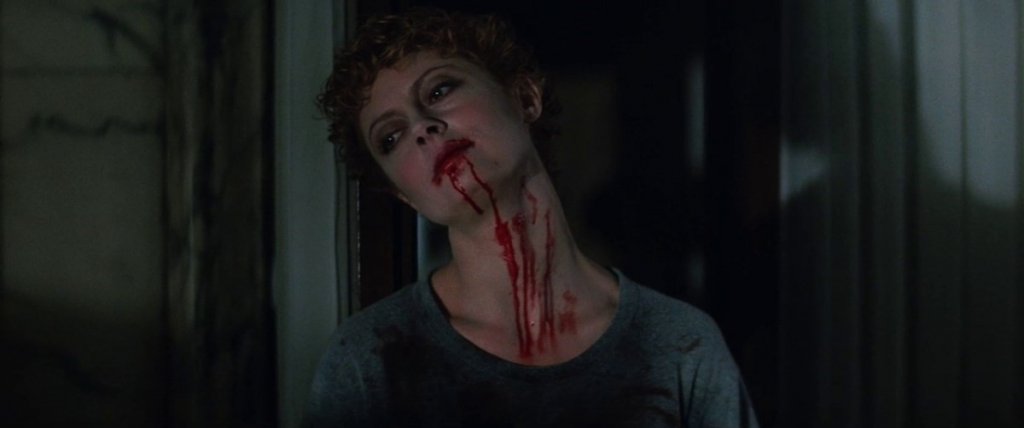 Slagged off beyond belief when it came out, The Hunger has proven its worth in the way that its visual style has influenced so much since. And whilst it's a bold, beautiful and exquisitely made film, every frame looking like it belongs on a gallery wall, Tony Scott had the good sense to fill his painterly canvas with some great actors, adding some real bite to the story of an immortal arriving at the point when her chosen lover of the last few hundred years has started to wither. Time for a new love… The three central performances from Catherine Deneuve, Susan Sarandon and David Bowie are perfect but there's no doubt that its style - set design, costumes, lighting, cinematography - are stunningly impactful. It should have been a hit.
Best bit: David Bowie ageing 50 years in a hospital waiting room is a compelling, wordless masterclass in filmmaking.
Where to Watch: Amazon, Google Play, YouTube, Chili, Microsoft
THE MANITOU (1978)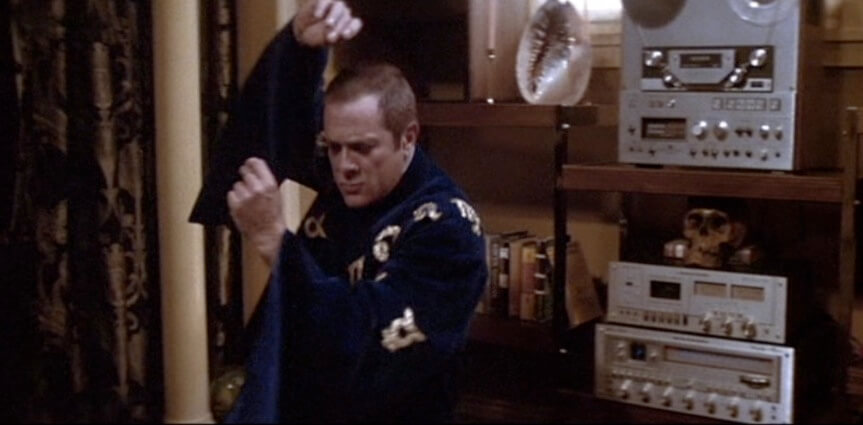 Burgess Meredith crops up again in The Manitou, a film almost completely forgotten about now despite a lead performance from Tony Curtis. He plays a hack psychic confronted with real supernatural horror when his ex girlfriend's back tumour turns out to be the foetus of an ancient Native American demon. And it's ready to be born again. Like Prophecy, The Manitou reveals the late '70s concerns about the treatment of America's indigenous population, but that message plays second fiddle to what are largely some effects as fake as Cutis's psychic powers. But then there's the Manitou itself, a genuinely creepy little demon which is genuinely unnerving. It's not a great film, it may not even be a very good one, but it doesn't deserve to be forgotten.
Best bit: Susan Strasburg giving birth from a lump on her back.
Where to Watch: DVD
WOLFEN (1981)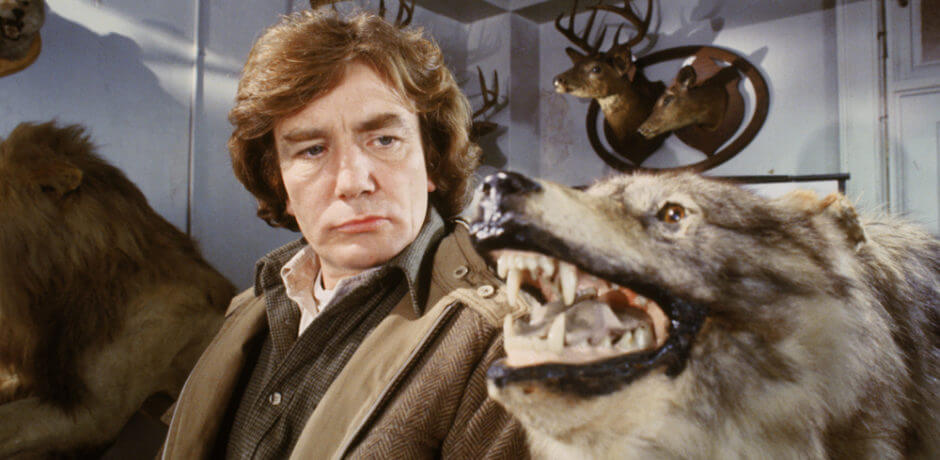 Arriving in cinemas in the same year as The Howling and An American Werewolf in London, Wolfen suffered at the box office through unfavourable comparison and there's no doubt that, of the three films, it's the least memorable. But it's not bad. Grounded by a wonderfully underplayed performance by the great Albert Finney, Wolfen is yet another film with a Native American thread running through it, the wolfen being ancient indigenous 'wolf spirits' and, as well as that socially conscious message, the film looks at the exploitation of the poor by the corrupt rich but, despite its lofty intentions and serious tone, Wolfen has some effective set pieces and, as a character driven piece, deserves to be seen.
Best bit: the decapitation.
Where to Watch: Apple, Amazon, Google Play, YouTube, Chili, Microsoft
GHOST STORY (1981)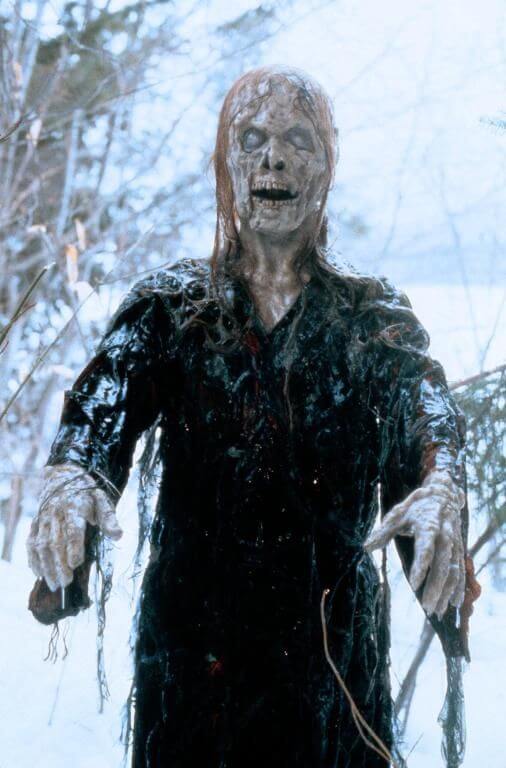 An old fashioned story told with an old fashioned cast, Ghost Story is a neglected if flawed horror in which four old men are haunted by a 50 year old secret that won't stay dead. As played by veteran actors Fred Astaire, Melvyn Douglas, Douglas Fairbanks Jnr, and the wonderful John Houseman (The Fog), it's a cast which brings real chops to the ghostly goings on. But it's Alice Krige who stands out as the ghost the story is about. She's aided in no small part by some truly wonderful Dick Smith make up effects, some of which are up there with the great artist's best work. Atmospheric, chilly and chilling, Ghost Story is worth digging up from its grave.
Best bit: bath time screams.
Where to Watch: Amazon, Google Play, YouTube, Chili, Microsoft
LET'S SCARE JESSICA TO DEATH (1971)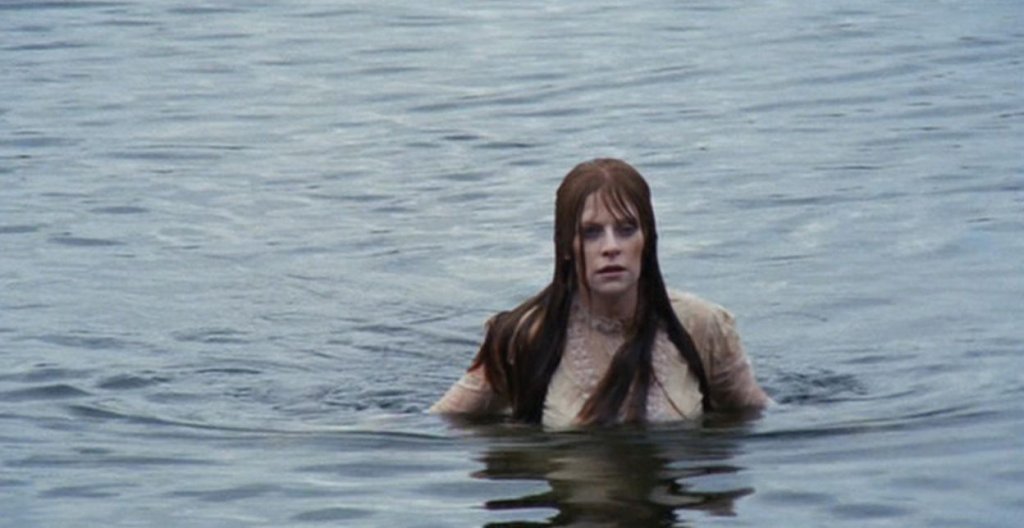 Some bloke called Stephen King reckons that this is one of the scariest films ever made. He may be onto something, as this intimate, haunting and utterly terrifying 1971 movie shows that less can definitely mean more. It tells the story of a woman with mental health issues who moves to a rural Connecticut village with her husband to seek out a calmer life. But the locals tell tall tales of a long dead woman who drowned in the lake who still visits the place, prompting Jessica to wonder if the increasingly unsettling things she's seeing are in her mind or real. With a small budget and a minimum of fuss, Let's Scare Jessica to Death is a masterclass in suspense, growing dread and paranoia. Not easy to find but if it's good enough for Mr King, you should try.
Best bit: Jessica realising she's not alone in the lake.
Where to Watch: Amazon, Apple, Google Play, YouTube