Following its screening at last year's FrightFest, director James Owen's cannibal shocker Bite will be hitting digital platforms just in time for Halloween. We have an exclusive reveal of the shocking trailer and new artwork below…
Synopsis:
Pursued by a dangerous criminal after a failed theft, con artists Nina and Yaz get way more than they bargained for when they target a seemingly innocent elderly widow called Beryl.
Incarcerated in a nightmare version of suburbia and consumed with fear, Nina and Yaz find themselves fighting desperately for their lives against Beryl's family of deranged and hungry psychopaths!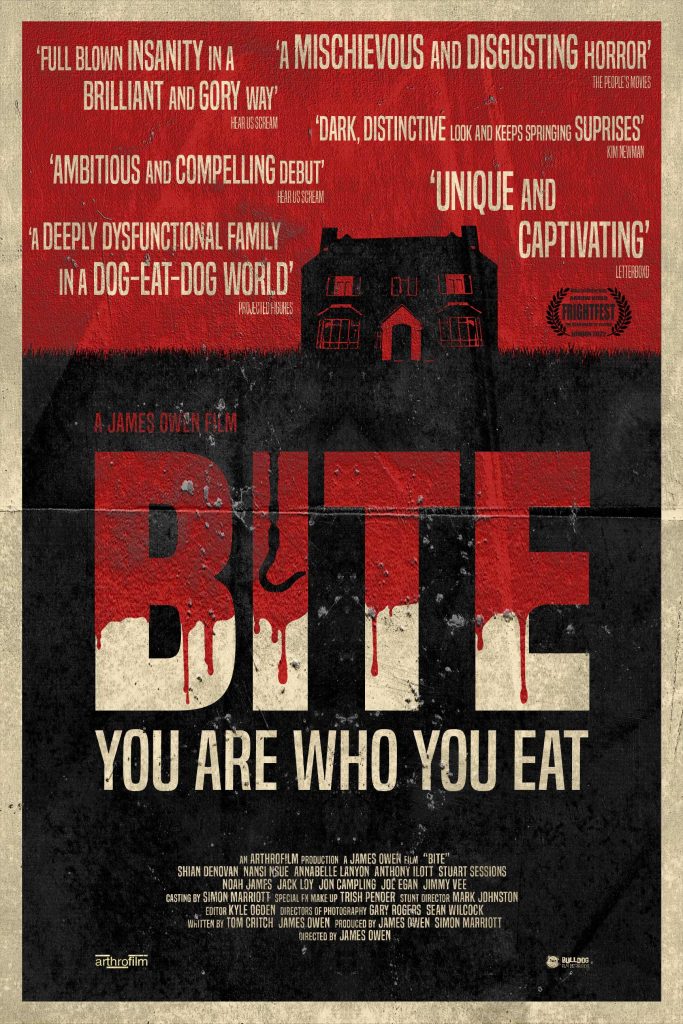 Bite's director, James Owen, was a surgeon for 30 years, so you can be sure what you see on screen is as viscerally accurate as possible!
Bite is available on digital platforms from October 30th. You can check out our review here.