News News TV | Written by Laura Potier 20/12/2021
Michelle Yeoh Kicks Ass In THE WITCHER: BLOOD ORIGIN Teaser
If you spent your weekend binging your way through the long-awaited second season of The Witcher, then you will have already seen the teaser for its prequel series, Blood Origin. If you haven't yet, then Netflix has posted it online – and don't worry, there are no spoilers here.
As per the show's logline, "Every story has a beginning. Witness the untold history of the Continent with The Witcher: Blood Origin". The six-episode prequel series is set some 1200 years prior to the events of The Witcher, back when the Continent was home to a thriving elven empire. It will recounts a story lost to time: that of the creation of the first Witcher, and of the events that led to the Conjunction of the Spheres when the worlds of men, elves, dwarves, and monsters became one.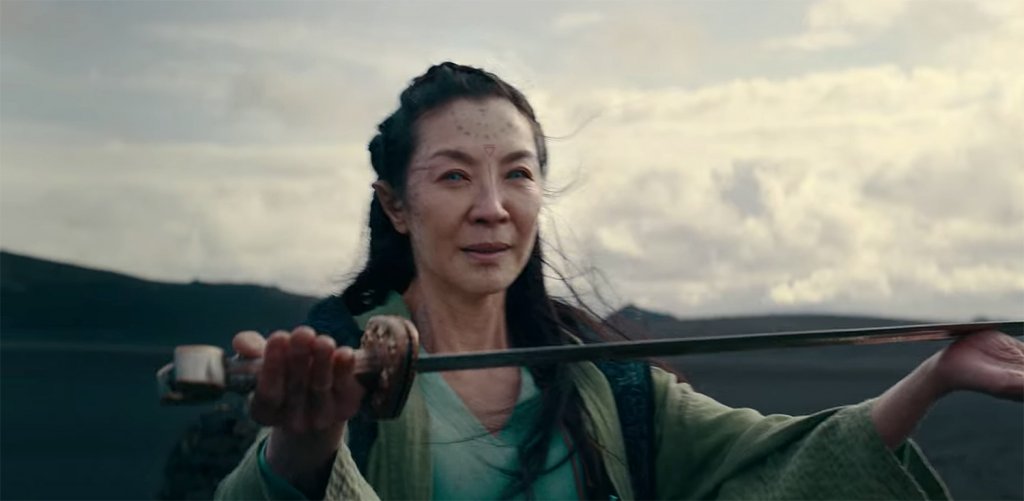 As previously reported by Entertainment Weekly in their interview with showrunner Declan De Barra, the prequel stars Michelle Yeoh as Scian, the last member of a nomadic tribe on a mission to retrieve a blade stolen from her people; Sophia Brown as Éile, a warrior of the Queen's guard who leaves to become a traveling musician; Laurence O'Fuarain as Fjall, a man born into a clan of warriors sworn to protect their king, who instead sets out in need of vengeance after a loved one dies in battle trying to save him; and Lenny Henry as Chief Druid Balor.
The Witcher: Blood Origin will release next year. Check out the teaser below: