News Movies News | Written by Kris Heys 14/07/2021
WANDAVISION Director to Helm New STAR TREK Movie
Though Star Trek on TV has been going from strength to strength over the last few years, its adventures on the big-screen have remained docked since 2016's Star Trek Beyond. Not that Paramount has been resting on their laurels, it must be said, with several features in development from the likes of Quentin Tarantino and Noah Hawley (Legion). While those scripts remain under wraps for now, the studio has finally chosen what will be their next cinematic Star Trek adventure, and it will be directed by Matt Shakman of WandaVision.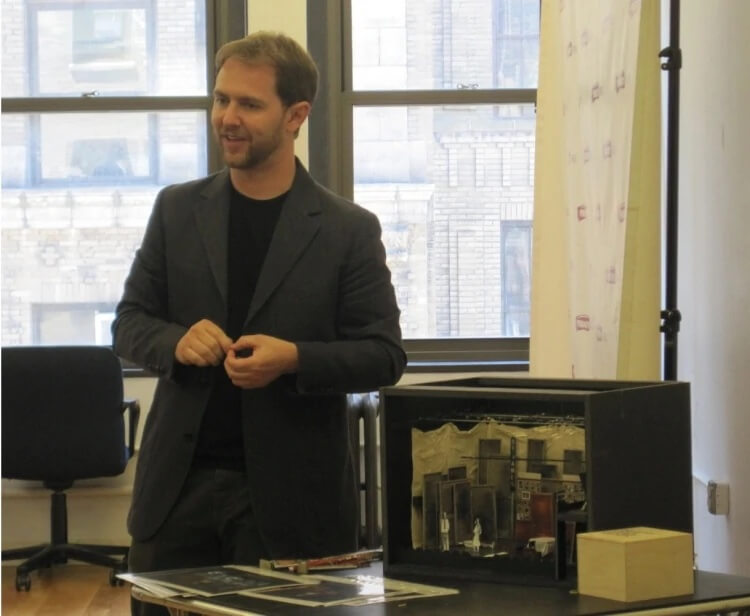 Matt Shakman in production on It's Always Sunny in Philidelphia 
The MCU's first TV show for Disney+ debuted in January and was met with near-unanimous praise from audiences and critics alike, going on to be nominated for a mighty 23 Emmy nominations earlier this week. Shakman has also played in the sandbox of another huge genre property in the form of HBO's Game of Thrones, though we're happy to report he wasn't responsible for any of that final season (R.I.P. GoT). While this may mark Shakman's movie debut, with the lines ever-blurring between television and feature film production, coupled with his experience in two of the biggest genre franchises the world has ever seen, we're confident Trek is in safe hands here. As is the script…
Providing the screenplay are Lindsey Beer and Geneva Robertson-Dworet. While the latter has a proven track record of working on this scale – she wrote both the well-received Tomb Raider reboot in 2018 and Captain Marvel the year after – Beer is a relative newcomer to big-budget fare, with only an indie debut (2018's Sierra Burgess Is a Loser) and a little-seen motion-comic-style series for Netflix (The Magic Order) under her belt. What the writing duo do have in common, however, is that they are currently in very high demand. Just a few notable projects on their upcoming slate include a new Teenage Mutant Ninja Turtles movie, a sequel to recent horror hit Pet Sematary, a remake of Short Circuit, Silver Sable for Marvel, DC's Gotham City Sirens, and big screen debuts for cult '80s properties M.A.S.K. and Visionaries. And that's without listing any of their original material. Screenwriters don't come much more high profile than that!
While there's no further news on what we can expect from the project, we do know that the new Star Trek motion picture will arrive in June 2023. Meanwhile, coming soon to the small screen, we have Star Trek: PicardSeason 2, Star Trek: Discovery Season 4, Star Trek: Lower Decks Season 2, Star Trek: Strange New Worlds Star Trek: Prodigy. Has there ever been a better time to be a Star Trek fan?
Source: Deadline