News Movies News | Written by Laura Potier 23/05/2022
See Tilda Swinton & Idris Elba In THREE THOUSAND YEARS OF LONGING
The wild trailer for Mad Max filmmaker George Miller's upcoming fantasy romantic drama, Three Thousand Years of Longing, has released. The project, which was 20 years in the making, is written by Miller and his daughter Augusta Gore, and is based on the short story "The Djinn in the Nightingale's Eye" by A.S. Byatt.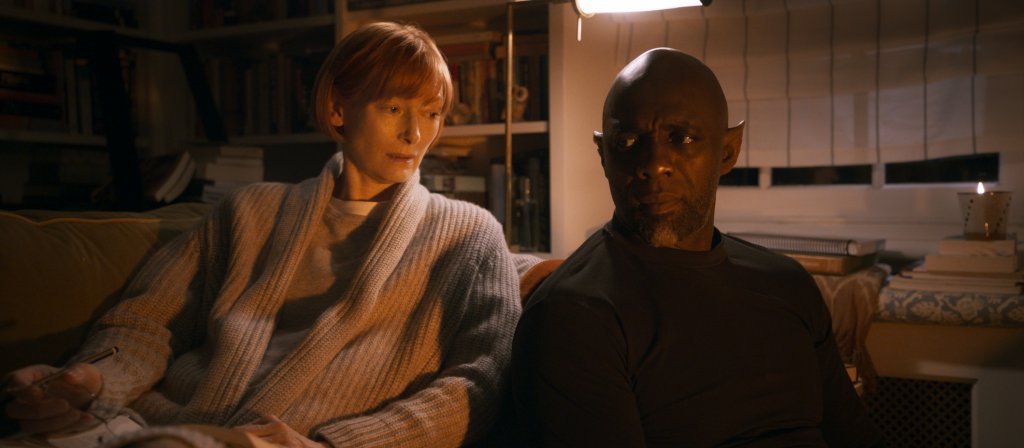 The unhinged-looking two-handed stars Idris Elba and Tilda Swinton and centres on Dr. Alithea Binnie (Swinton), a scholar, contented loner, and creature of reason. After buying a memento in an Istanbul market that she's sure "has an interesting story" however, Alithea finds herself in a hotel room with a djinn (Elba), who offers her three wishes in exchange for his freedom.
This presents two problems. First, she doubts that he is real; second, she is a scholar of story and mythology, and she knows all the cautionary tales of wishes gone wrong. The djinn pleads his case by telling her fantastical stories of his past. Eventually, she is beguiled and makes a wish that surprises them both.
Miller has intriguingly described Three Thousand Years of Longing as an "anti-Mad Max". The film screened out of competition at Cannes Film Festival last week.
Three Thousand Years of Longing releases in US cinemas August 31st, but does not yet have a UK release date. Check out the trailer here, and the poster below: