News Movies News | Written by Laura Potier 22/10/2021
See THE KING'S MAN Character Posters And New TV Spot
20th Century Studios debuts the latest character posters for their upcoming Kingsman prequel, the not-at-all lazily titled The King's Man, which stars Ralph Fiennes, Gemma Arterton, Rhys Ifans, Matthew Goode, Tom Hollander, Harris Dickinson, and Djimon Hounsou. Not included in the newly-released posters but nonetheless due to appear in the prequel are Daniel Brühl as Erik Jan Hanussen, Charles Dance as Herbert Kitchener, Aaron Taylor-Johnson as Lee Unwin, Valerie Pachner as Mata Hari, Stanley Tucci, and many more. See the seven posters below:
Harry Dickinson is Conrad, the intelligence organisation's newest recruit and Oxford's son and protégé.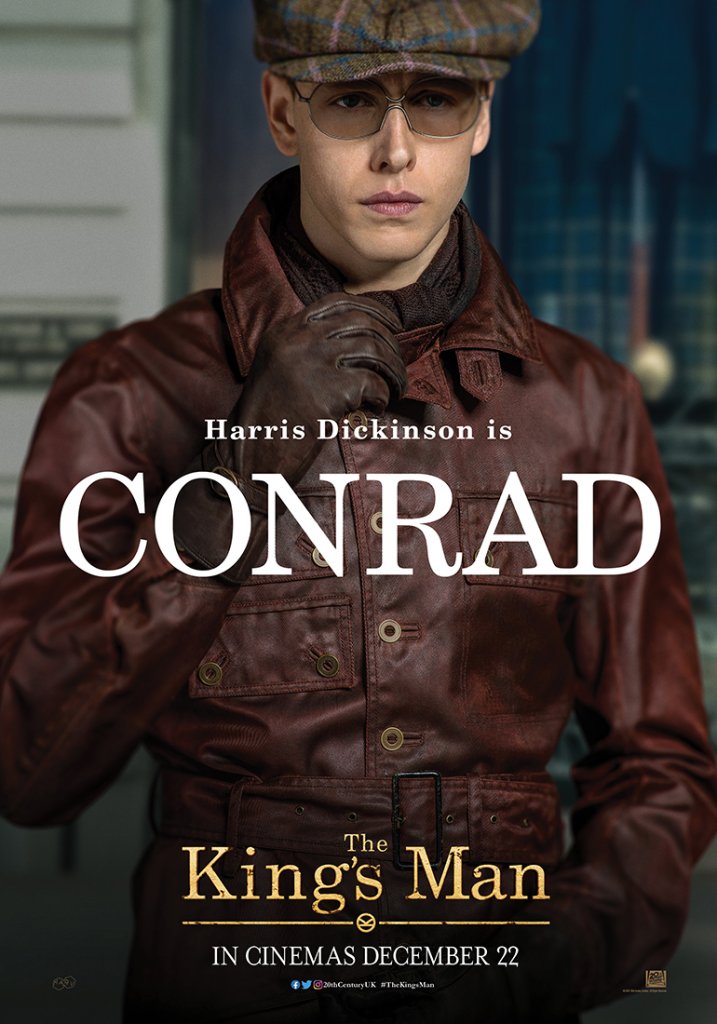 Ralph Fiennes plays Kingsman agent the Duke of Oxford, who fills a role similar to that of Colin Firth's Harry.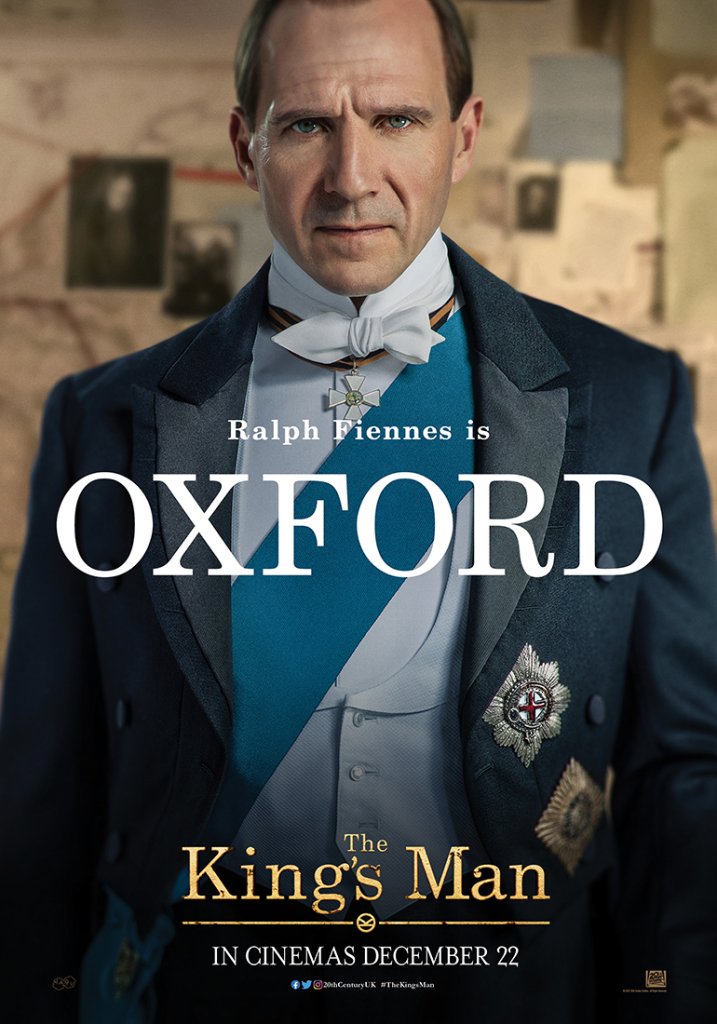 Matthew Goode as Morton; Goode is elsewhere also credited as the mysterious "The Shepherd". Do with that information as you will.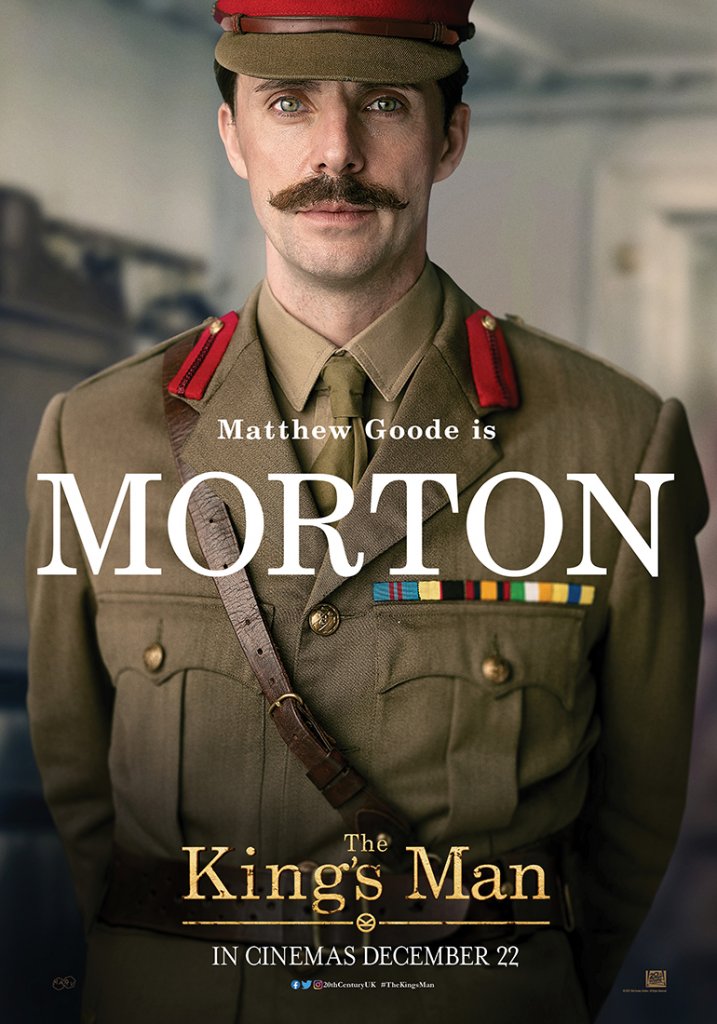 Tom Hollander features in a fun role as 'The King', via which he portrays the King of the United Kingdom George V, German Kaiser Wilhelm II, and Tsar Nicholas II.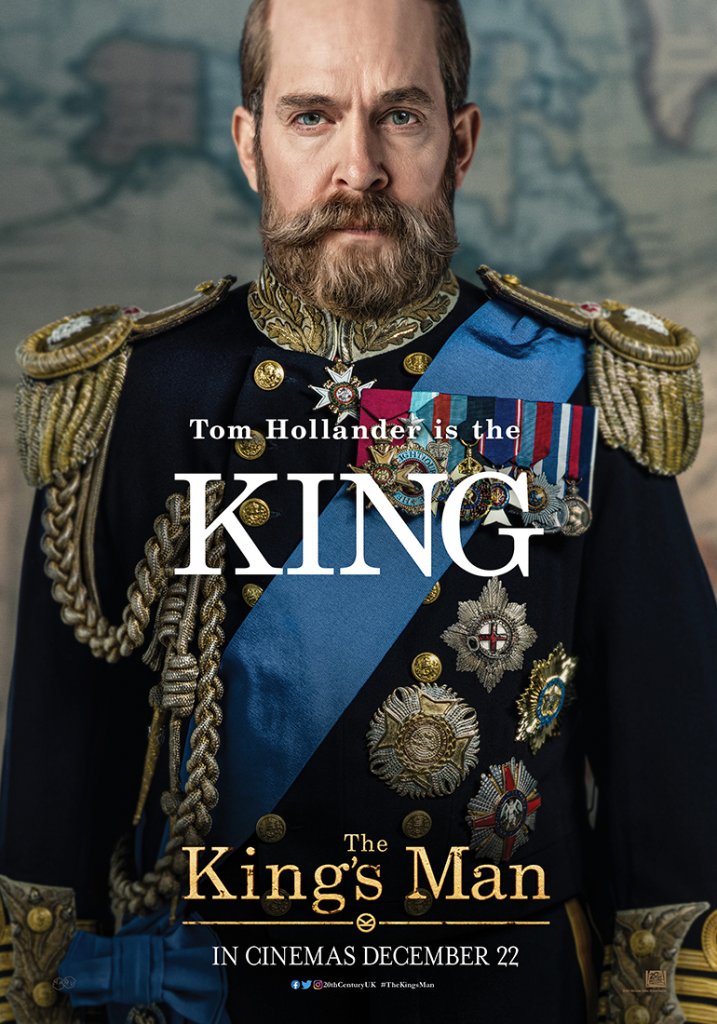 Gemma Arterton describes Polly as "the brainiest person in the room" who, alongside Hounsou's Shola, runs a covert information network of cleaners and butlers around the world.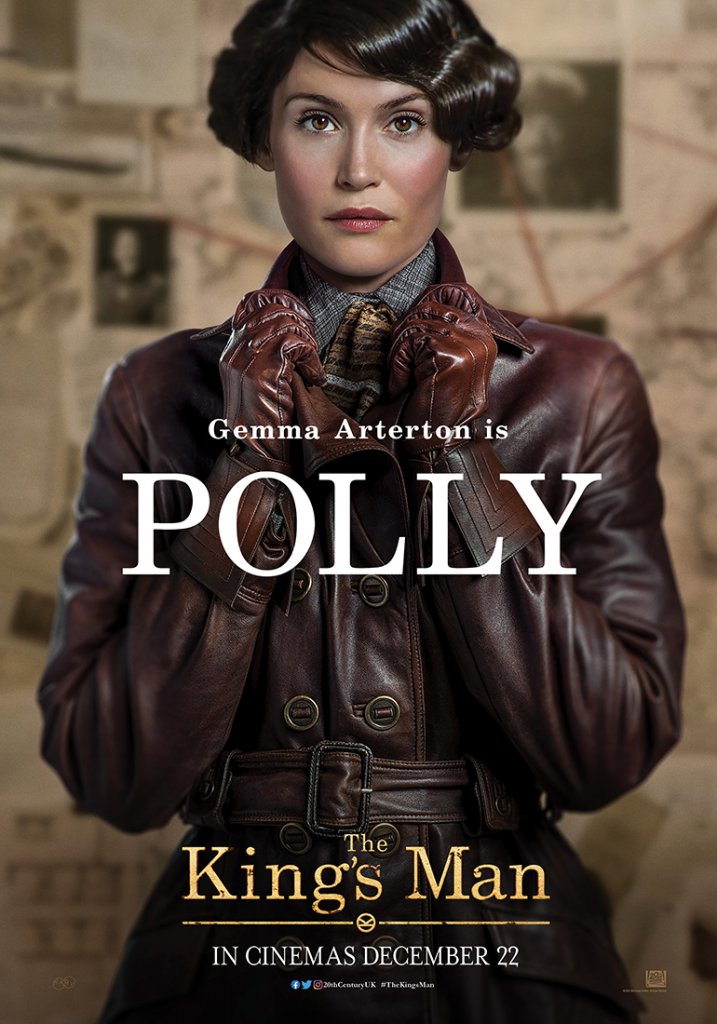 Rhys Ifans plays the film's primary antagonist, legendary figure Grigori Rasputin, a Russian mystic and self-proclaimed holy man who befriended the family of Nicholas II, Russia's last Tsar, and gained considerable influence in late Imperial Russia. He was also an immensely divisive figure at the time, as his sinister and scandalous reputation meant many were wary of the power he wielded in court.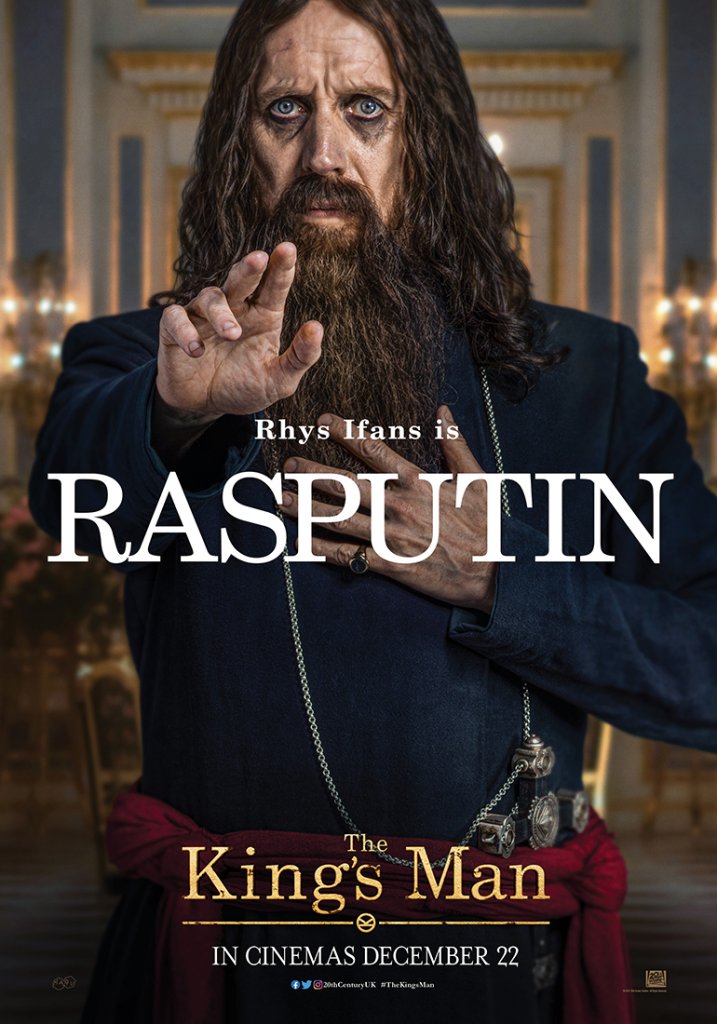 Djimon Hounsou, seen most recently (and all-too-briefly) in A Quiet Place Part II, looks to receive the screen time he deserves as the sword-wielding, ass-kicking Shola.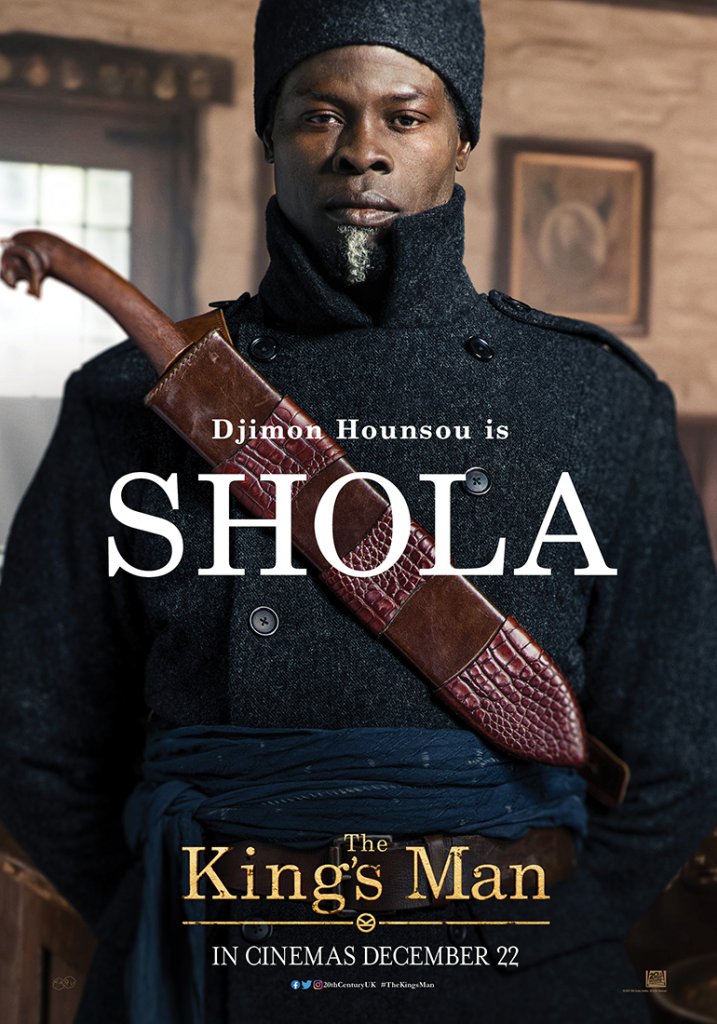 This marks the third instalment in the Kingsman franchise, which also includes 2014's Kingsman: The Secret Service and 2017's Kingsman: The Golden Circle. Previous films focused on the relationship between young recruit Eggsy (Taron Egerton) and his mentor Harry Hart (Colin Firth).
Set during World War I, The King's Man follows the members of the world's first independent intelligence agency. The official synopsis reads: "As a collection of history's worst tyrants and criminal masterminds gather to plot a war to wipe out millions, one man must race against time to stop them. Discover the origins of the very first independent intelligence agency in The King's Man."
The King's Man releases in UK cinemas on December 22nd. Watch the newly-released "Rogues" TV spot below, or see the official trailer here.