News Movies News | Written by Laura Potier 26/10/2022
THE GUARDIANS OF THE GALAXY HOLIDAY SPECIAL Trailer Introduces Kevin Bacon
The Guardians of the Galaxy are headed to Earth again, this time to hunt down a Christmas present for Peter Quill (Chris Pratt) to cheer him up after the loss of Gamora (Zoe Saldana): and what better gift than the star of Peter's favourite film, Footloose's Kevin Bacon?
A brand new trailer for The Guardians of the Galaxy Holiday Special debuted the project that James Gunn – who directed all three Guardians films – has called "the greatest thing I've ever done in my life."
"It's totally ridiculous, and every day we can't believe that we're making it," he added. "We all completely love it. It is unlike anything that anyone's ever seen before. I can't wait for people to see it." From what we've seen so far, we're inclined to believe it; and what better group of characters to play around with for a special presentation than this rag-tag gang of aliens?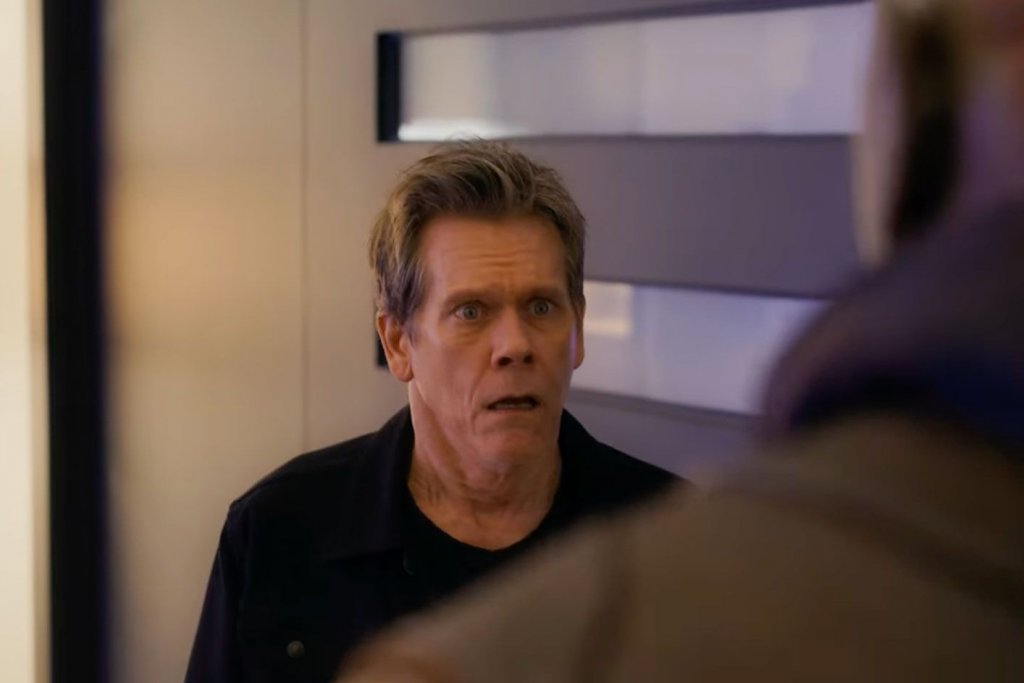 In the trailer, Drax (Dave Bautista) and Mantis (Pom Klementieff) head to Hollywood to bring Bacon back to space with them as a surprise, though the actor (surprisingly) doesn't seem all that keen on being abducted and taken to another galaxy.
The Guardians of the Galaxy Holiday Special will debut on Disney+ on November 25th, while Guardians of the Galaxy Vol. 3 will release in cinemas on May 5th, 2023.
Watch the Holiday Special trailer below: