News Movies News | Written by Laura Potier 09/11/2021
First Look At Jeremy Irons In Darren Lynn Bousman Horror THE CELLO
Filming wrapped last week in Saudi Arabia on The Cello, a new horror film from Saw II-IV and Spiral director Darren Lynn Bousman which stars Oscar-, Tony-, and Emmy-winner Jeremy Irons (seen recently in Watchmen and Zack Snyder's Justice League), Saw's Tobin Bell, Samer Ismail (The Day I Lost My Shadow), and Elham Ali (Ashman, Netflix's Whispers).
As expected then, we now have our first look images of Irons and Bell in the English and Arabic language feature, written by and based on the novel by Turki Al Alshikh.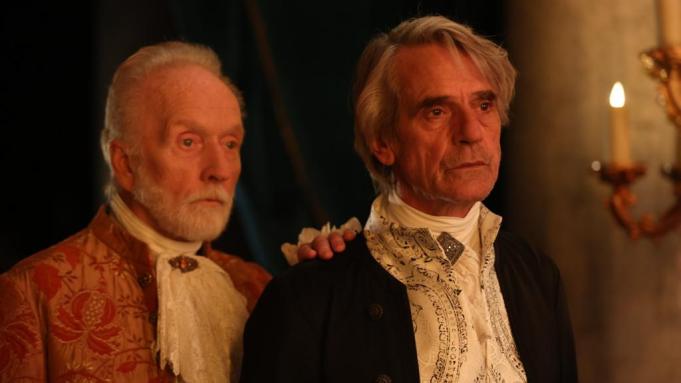 The film tracks the story of an aspiring cellist who learns the cost of his brand-new cello is a lot more insidious than he first thought.
The Cello assembles as stellar a team behind the camera as it does in front of it: Maxime Alexandre (Shazam!, The Haunting of Bly Manor) as director of photography, Harvey Rosenstock (Scent of a Woman) as editor and Joseph Bishara (Insidious, The Conjuring) as composer.
With filming wrapped and a poster released, it's fair to expect a release date any day now – so stay tuned.