News News TV | Written by Laura Potier 08/11/2021
Everything We Know About THE BOYS Season 3
The R-rated superhero satire The Boys wrapped production on its third season in September, but a decent wait until its release is still expected, with our best estimate pointing to a Spring/Summer 2022 window. However, Amazon Studios has been trickling teasers and content out to ensure fans stay on the hook over the show's hiatus, periodically releasing first-look images of new characters and episodes of their YouTube web series and Fox News parody, Vought News Network: Seven on 7 with Cameron Coleman (played by Matthew Edison).  
Here's all we know so far on what to expect from Eric Kripke's The Boys season 3.
Returning Heroes and Villains
The Boys and the Seven are returning (what would the show be without them?), which means that Karl Urban, Jack Quaid, Karen Fukuhara (Kimiko), Laz Alonso (Mother's Milk), and Tomer Capon (Frenchie) will return as the covert militia group fighting the corrupt supes. Also returning is Erin Moriarty as the Boys' woman on the inside Starlight, as well as Antony Starr (Homelander), Jessie T. Usher (A-Train), Dominique McElligott (Queen Maeve), Nathan Mitchell (Black Noir) and Chace Crawford (The Deep) – though it's still unclear whether little Guppy will be reinstated to the Seven.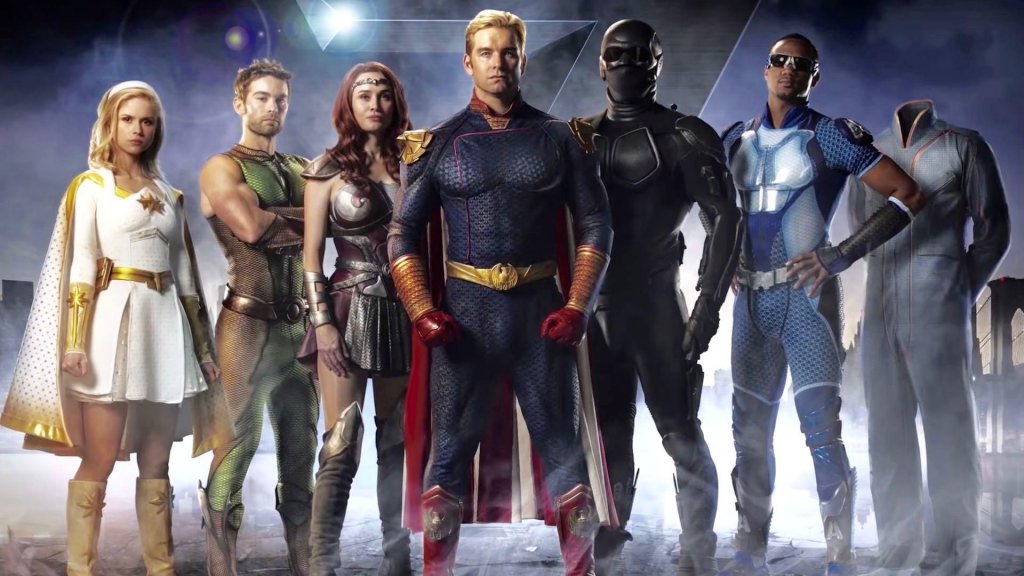 And though Aya Cash's Stormfront was defeated and dismembered in the season 2 finale, there's potential for her to return in some form. As the actress teased to EW, "she's not technically dead, but I think you'll just have to see season 3 to find out what happened to her, if she's going to be around at all in her smaller form." In the meantime, teasers suggest Stormfront has inspired a new group of alt-right extremists calling themselves the Stormchasers, that are set to feature prominently in season 3.
Characters Getting An Upgrade 
A number of characters introduced in season 2 will be upgraded to season regulars next year, starting with Claudia Doumit as Congresswoman and secret head-exploder Victoria Neuman, and Colby Minifie as Vought's scene-stealing Head of Hero Management, Ashley Barrett.
Frances Turner (The Man in the High Castle) will recur as Mother's Milk's wife (who thankfully gets a shorter name: Monique), a character who was briefly featured in season 1.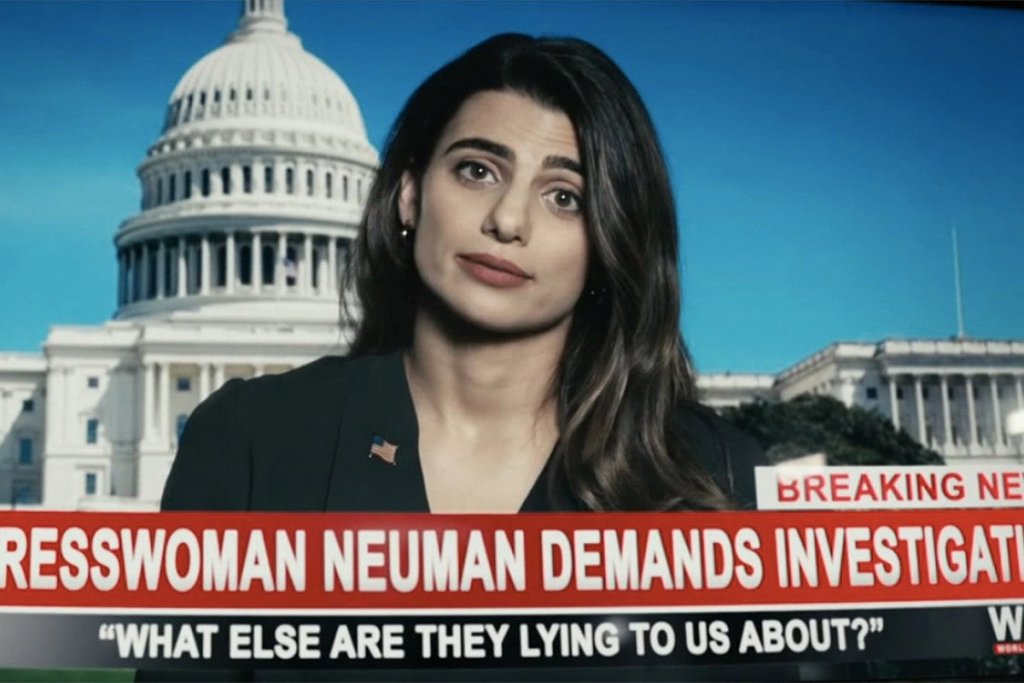 New Heroes (and Villains)
The subject of the most speculation and the cause for the most excitement, The Boys season 3 looks primed to introduce a host of new characters from the comics.
Most notably, season 3 will welcome Supernatural star Jensen Ackles in the role of Soldier Boy, the original superhero that rose to fame in World War II. The character in the comics was notably anxious and deeply insecure, constantly belittled and pushed aside by his fellow team member Stormfront (originally a man). Soldier Boy spent much of his time grovelling for a spot in the Seven, which led to a very memorable interaction between he and Homelander during the "Herogasm" comic arc – which, surprise, is being adapted in episode 6 of the third season.
Laurie Holden (The Walking Dead) meanwhile will be playing Crimson Countess, a spoof of Marvel's Scarlet Witch whose costume was just revealed.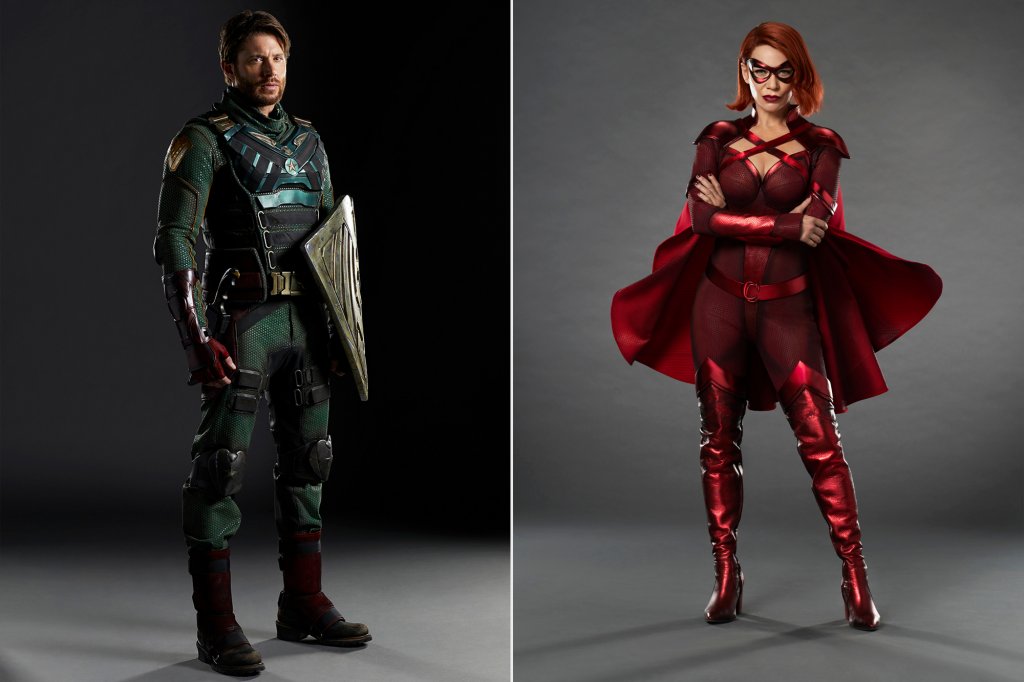 Katia Winter (Sleepy Hollow) is due to guest star as Little Nina, who in the comics is an ultra-short Russian crime boss and lover of vibrators working with Vought.
Sean Patrick Flanery will play Gunpowder, who was very briefly spotted in season 1 but looks set for a proper introduction. As Coleman reports, "former Payback member Gunpowder debuts a new program to help teach children about the second amendment" by means of a "junior shooter program in partnership with the Vought Rifle Association". The character's addition to season 3 suggests The Boys will continue taking aim at the modern-day far-right, this time targeting debates around gun control.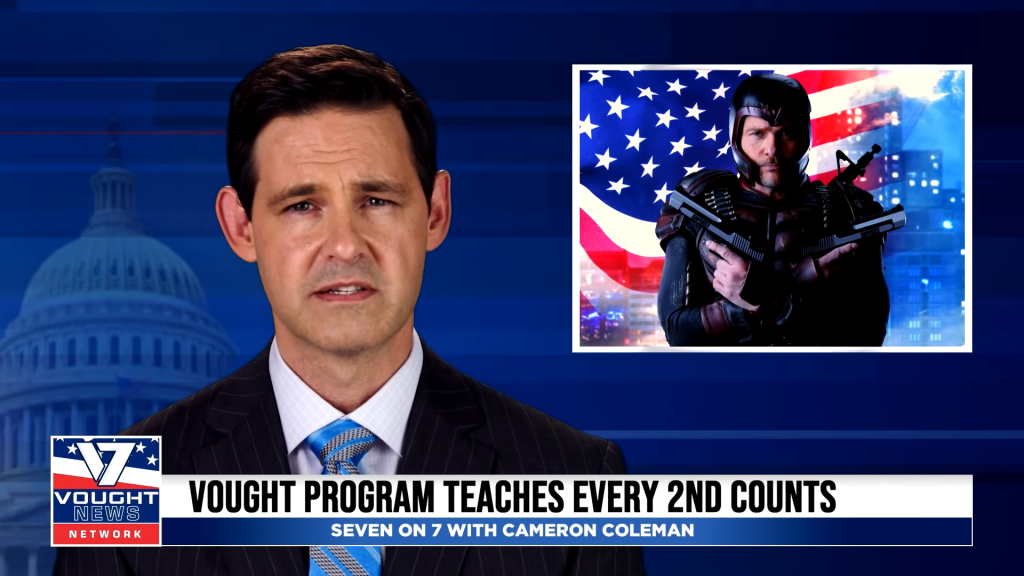 Supersonic (formerly known as Drummer Boy), an ex-boyfriend of Starlight's, will be played by Miles Gaston Villanueva. Sounds like things could get a little more complicated for Hughie. Nick Wechsler will also appear as Blue Hawk. He, Supersonic, and Gunpowder are all original creations, not found in Garth Ennis and Darick Robertson's comics, so possibilities are wide open on what their abilities and backstories might be.
Also potentially appearing is Groundhawk, a warped version of the X-Men's Wolverine who was teased in the newly-released Seven on 7 broadcast. Described as "the short-statured and short-tempered hammer-handed supe," Groundhawk was sent to a Vought-sponsored rehab for the fifth time after another incident with law enforcement. It could be that this mention of the supe isn't in direct relation to The Boys' coming season, but is instead setting up the spin-off project currently in development at Amazon that will focus on the G-Men (a parody of the X-Men).
The same segment also teases the appearance of Livewire (no relation to Supergirl's Livewire) in a short news story about his "busting an underground drug smuggling ring that was using children's candy to traffic illegal methamphetamines" in Wisconsin.
A September issue of the Vought newscast also introduces Moonshadow, the "west coast, senses-shattering bombshell" who "continues to take charge with a body-positive persona that's seeing her popularity continue to go up as her city's crime rate keeps going down." Coleman concludes by stating that Moonshadow is "one rising hero that Vought executives, and the rest of the world, won't be able to take their eyes off of," which suggests this won't be the last we see of the supe.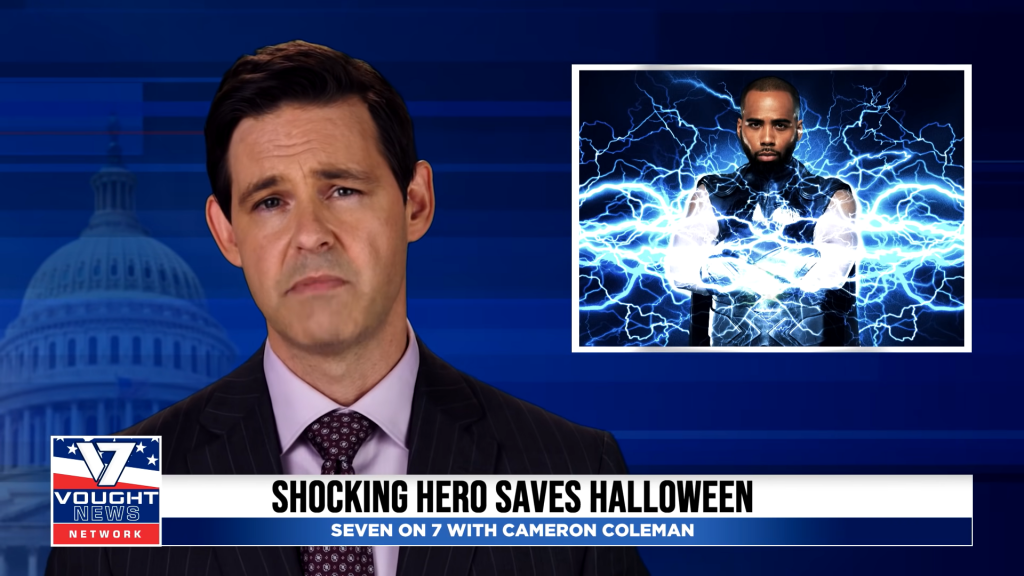 Kristin Booth and Jack Doolan are set to join The Boys as the TNT Twins, Tessa and Tommy. These two characters are not drawn from the original comics and little is therefore known about their history or abilities but, given their nickname, it's fair to assume the siblings possess some rather explosive powers.
The introduction of Payback, the original superhero team and the second-most famous group after the Seven, suggests The Boys season 3 will further explore the history of Vought and its members. Where season 2 used Stormfront to tackle the resurgence of white supremacy and alt-right ideologies in the United States, Kripke promises that Payback and Soldier Boy will be used to explore how we all got to this point:
"There's always been systemic racism and conflict and a lot of ugliness, yet always a fight to make things better. Certain politicians like to pitch this somehow idyllic 'good old days' where everything was perfect and calm. That is complete and utter bulls---. It was never that way. So, by exploring the history of Vought in the history of America, we get to make some of those points. There was never an America when they say 'Make America Great Again.' It was always a struggle. That's the point. It's a struggle to make things better."
Stay tuned for more news on The Boys season 3 as we get it.