News News TV | Written by Laura Potier 22/11/2021
THE BOOK OF BOBA FETT To Explore Criminal Power Vacuum
As per Empire's The Book of Boba Fett exclusive feature, the new Star Wars series will explore the power vacuum left behind by Jabba The Hutt (and later, Bib Fortuna's) death.
As The Mandalorian co-creator and Boba Fett exec producer/director Jon Favreau explains, "Jabba is gone. Jabba was clearly a very strong and imposing leader, who people were very scared of, and who seemed to rule with an iron fist. You pull somebody like that out of the ecosystem of Tatooine – and Hutt Space in general – and you have the opportunity that's ripe in the gangster genre."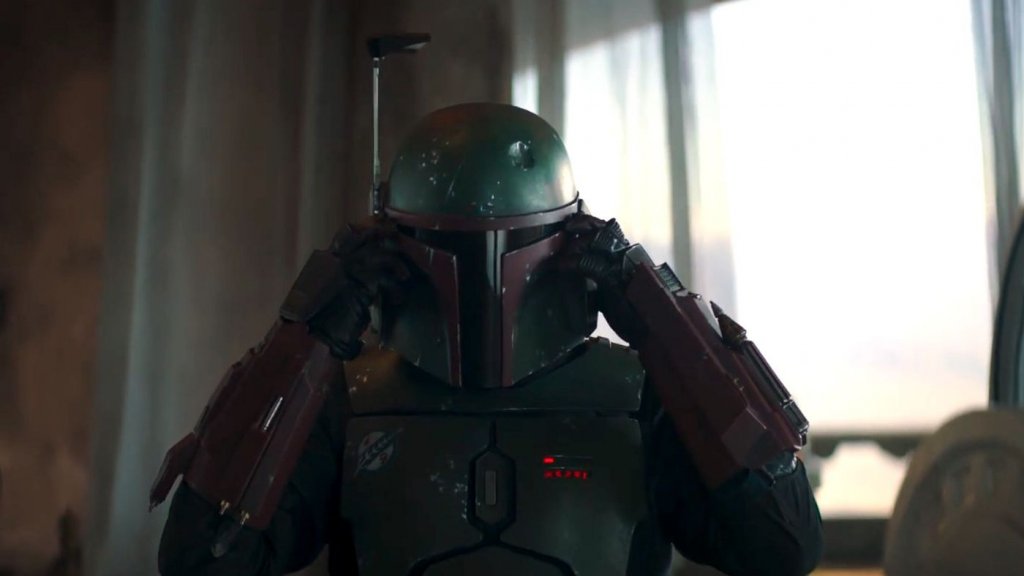 The filmmaker continues, "Although Boba Fett is a very experienced bounty hunter, he's not experienced at running a criminal syndicate or managing forces. He's not normally a newcomer. He's an expert as we see him in most areas. But in this case, he's trying to transition to another position."
The Book of Boba Fett will take place alongside another The Mandalorian spin-off, Ahsoka. Temuera Morrison returns as Fett alongside Ming-Na Wen's Fennec Shand, both of whom are reprising their roles from previous Star Wars outings.
It's not much longer until fans can re-enter the galaxy's criminal underworld and see how Boba fares as a crime boss, as The Book of Boba Fett premieres on Disney+ from December 29th. Watch the trailer here.