News News TV | Written by Kris Heys 15/02/2021
SOLO Stars Re-teaming for MR & MRS SMITH Reboot
Though Doug Liman's lavish 2005 movie Mr & Mrs Smith, starring a then-loved-up Angela Jolie and Brad Pitt, ultimately failed to cement itself in the public consciousness, the high concept driving it is still clearly ripe for further exploration. The story of married assassins going through a rough patch, made worse when they're both hired to execute their significant other, is a gift of an idea, and though plans to expand it with sequels and a TV show didn't pan out, Hollywood hasn't given up on mining it further, with the news that Amazon will take a shot at making that spin-off series finally happen for their Prime Video streaming service.
That's not the important part though; the real reason STARBURST is encouraged by this development is that the series will see a reunion of Solo: A Star Wars Story duo Donald Glover and Phoebe Waller-Bridge in the Pitt and Jolie roles. Both are fierce talents, best known for such favourites as Community and Killing Eve, but we can't help get a kick out of the thought that Lando and L3-37 finally hooked up. Even though that relationship will ultimately see them at each other's throats...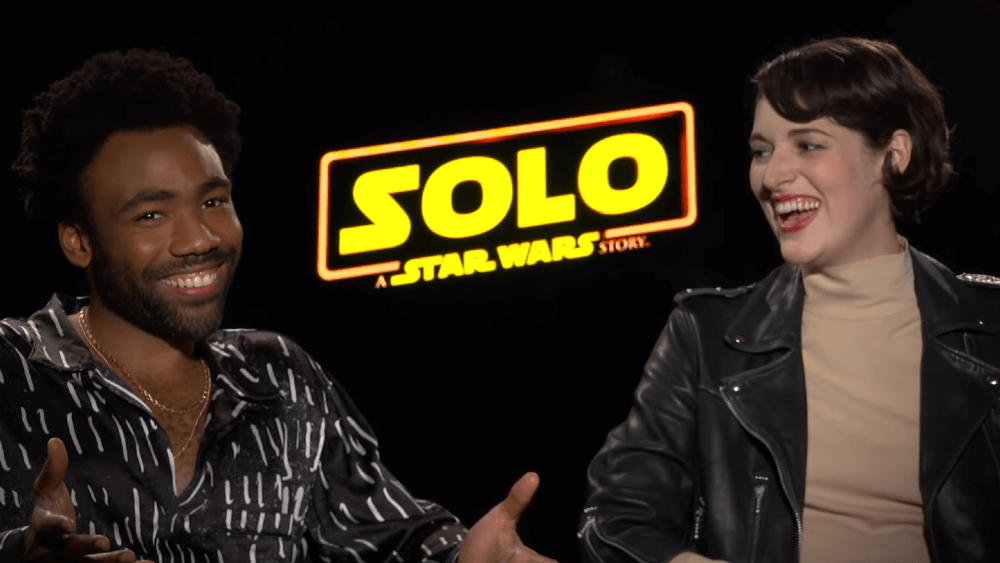 Stepping in for showrunner duties will be writer Francesca Sloane (The First). Sloane will work alongside Waller-Bridge herself in the writing and development.
While we weren't exactly super fans of the original, the credentials here all point to this assassin tale being a hit!