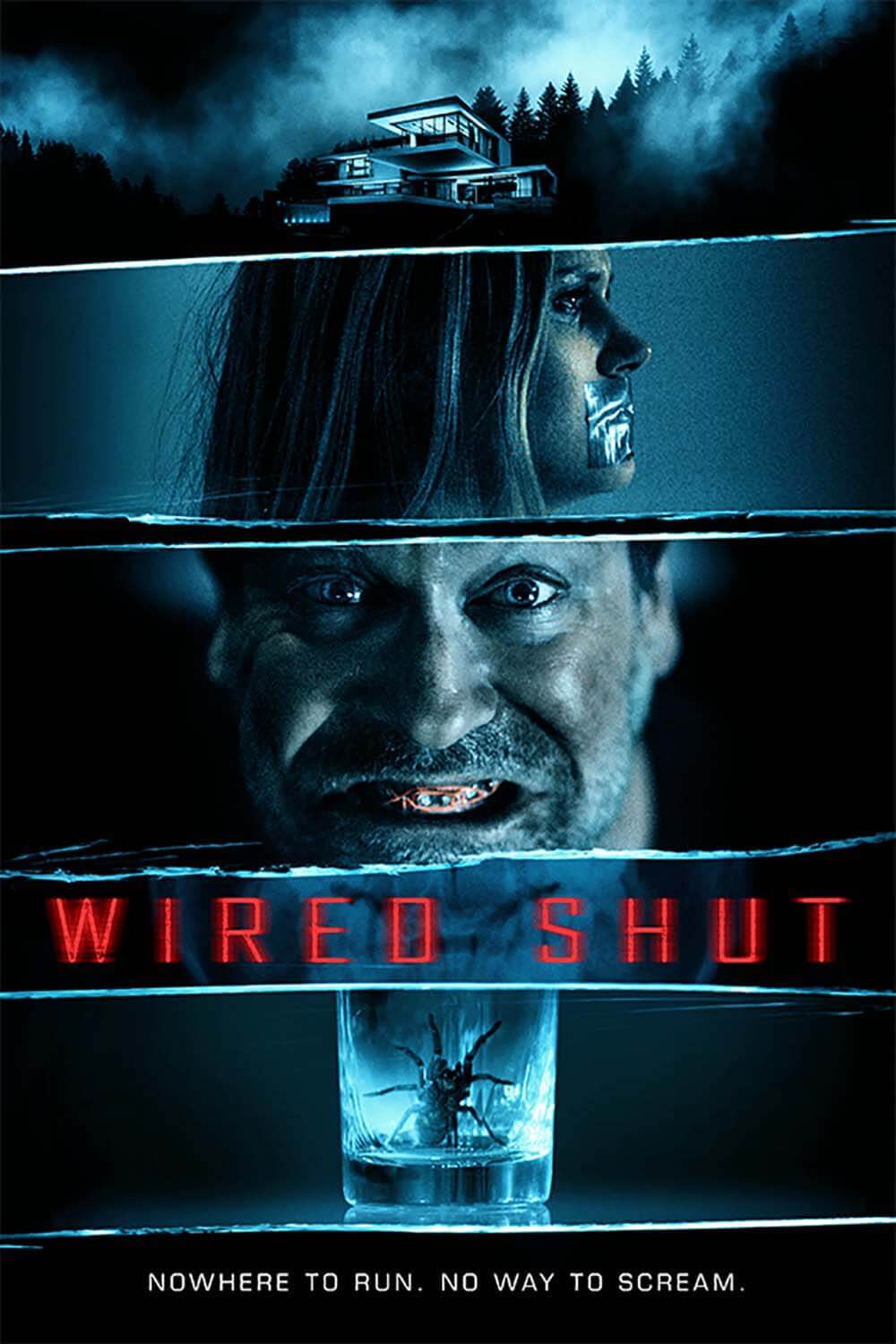 If there's one thing Stephen King has taught us, it's this – writers shouldn't live in an isolated house in the woods. Bad things happen. And such is the case in Wired Shut, a film that very much feels like one of King's works, but isn't.
Reed Rodney is a famous, best-selling novelist. He's middle-aged, a recovering alcoholic, and has suffered a serious injury in a car accident. His jaw has had to be wired shut while he recovers, which renders him unable to speak or eat solids. He retreats into seclusion, unable to answer the phone, and is on a liquid diet. His self-imposed exile comes to an end when he is visited by his abrupt and abrasive daughter Em. The third and final cast member is Em's unstable boyfriend Preston. His arrival starts a night of torture and peril for Rodney – who is of course unable to summon help.
Director Alexander Sharp creates an unsettling atmosphere, with slow and deliberate pacing. As in a Stephen King novel, time is taken to establish the characters properly before the meat of the story is reached. Blake Stadel plays the seriously flawed Rodney in a way that evokes both sympathy and revulsion. He's a man that has succumbed to his weaknesses and has driven his wife and daughter away. Yet, he's a man trying to recover from those weaknesses and is earnestly trying to do better.  Natalie Sharp's Em is on her way to college. Her difficult childhood has left her bitter, angry, and confrontational toward her father. Her cold indifference toward him, contrasted by his post helplessness gives her a swaggering sense of menace. Preston, though is a tour de force of rampant, unpredictable psychosis, driven by rage played to perfection by Behtash Tazali
Overall, more of a suspense thriller than a horror film. Not in the menacing league of Misery as far as writers in peril are concerned. Wired Shut is actually pretty tame by comparison – but it's a decent film nonetheless.
WIRED SHUT is released by 101 Films on DVD and Digital September 6th