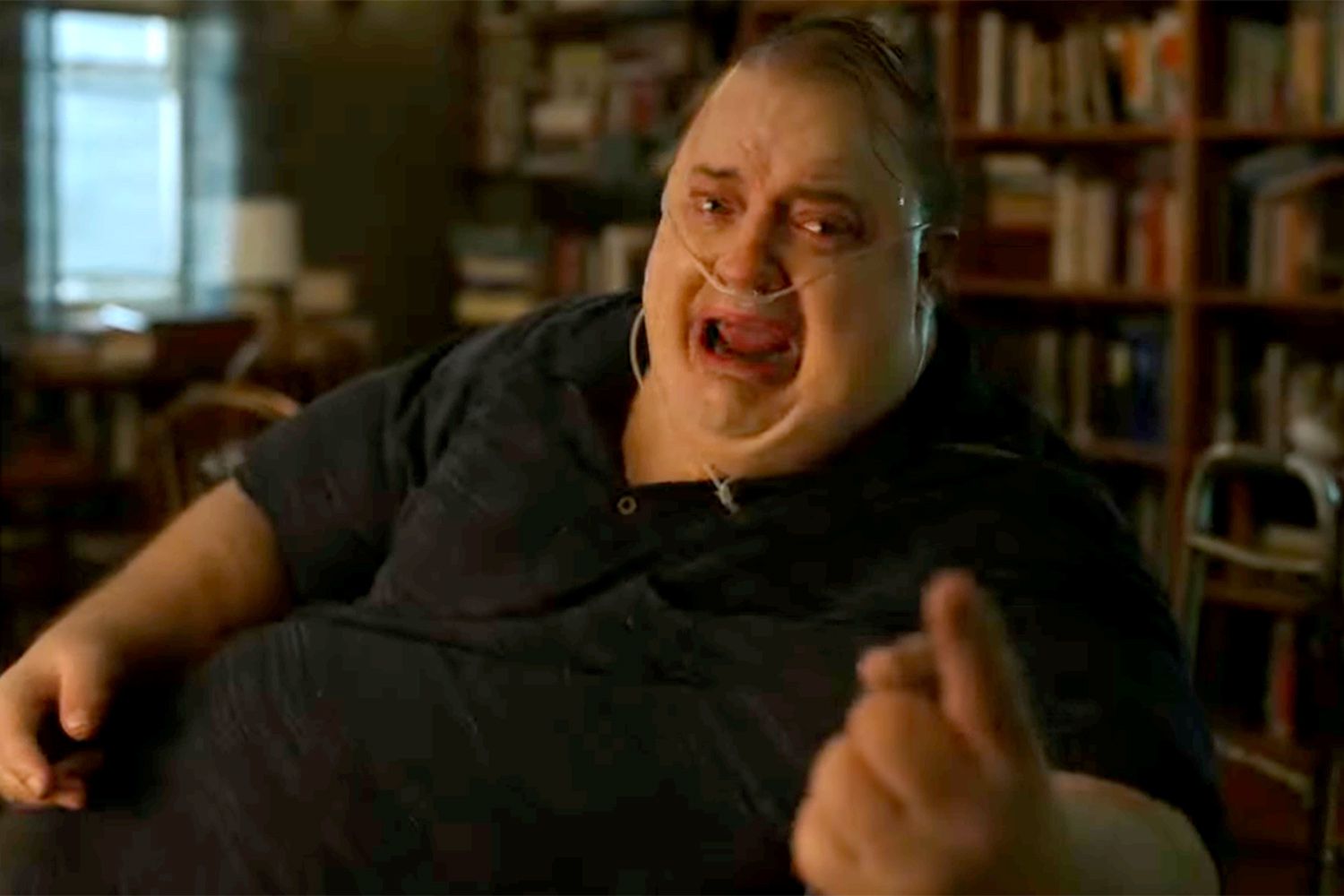 By Beth McMillan
The Whale is an emotionally turbulent and gut-wrenching tale of grief, mental health, and the complex relationships we have with those we love. The film stars Brendan Fraser as Charlie, a morbidly obese man who is trying to reconnect with his estranged daughter.
The film navigates these difficult topics with sensitivity and grace, never resorting to emotional manipulation or sentimentality, however, it falls short of capturing the full breadth of the story that might have been told. Commentary on religion, eating disorders, and the power of human connection vie for the viewer's attention, yet none of these themes is fully explored to their conclusion.
Director Darren Aronofsky offers an honest and authentic portrait of a man struggling to come to terms with his past and move forward, but he does so seemingly without knowing what message Charlie's story is supposed to impart to the viewer and what the film is trying to say.
Fraser delivers a standout performance as Charlie, conveying a wide range of emotions with subtlety and nuance. His physical performance, capturing the limitations of Charlie's bulk, brings a sense of vulnerability and humanity to a character that could easily have become a caricature. However, the supporting cast (including Samantha Morton as Charlie's former partner and Sadie Sink as his teenage daughter), while delivering strong performances, is held back by the writing in some scenes, which viewers might find to be melodramatic and far-fetched as real-life interactions.
The film is visually clever; cinematographer Matthew Libatique uses colour and lighting to convey atmosphere, with the muted tones and subtle lighting creating a sense of intimacy and introspection. The setting invokes a feeling of claustrophobia and entrapment for the viewer since the entire film takes place in Charlie's small apartment.
Overall, The Whale is an intricately crafted film that captures the essence of the human spirit. The poignant portrayal of Charlie's struggle is a testament to the talents of the cast and crew.
The Whale is available to rent on digital.