Reviews | Written by Laura Potier 04/01/2022
THE TRAGEDY OF MACBETH
Joel Coen's take on Macbeth is a starkly stripped-back adaptation that feels entirely too by the book. Less of a movie than a stage play put to film, The Tragedy of Macbeth might look and sound good, but it struggles to assert why audiences need yet another big-screen take on Shakespeare's 400-year-old words.
The film's strength undoubtedly lies in Bruno Delbonnel's stunning cinematography: sets are uncomfortably empty and cold, the image's inky black and white is suitably visceral, and the claustrophobic framing locks the viewer in with the actors. Macbeth is certainly stylish, but the same iciness that works so well with its staging unfortunately also creeps into the storytelling.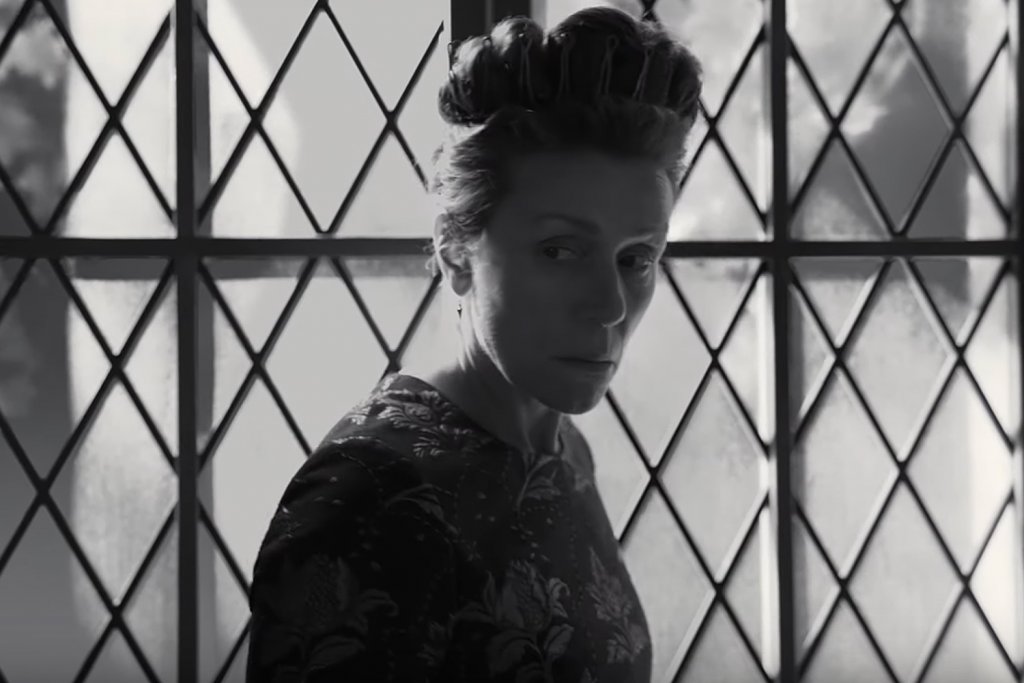 Denzel Washington and Frances McDormand give regrettably restrained performances as the weary couple vying for power, depicting little of the hunger, guilt, or ruthlessness that make their characters so compelling. Many of the play's key moments do not resonate the way they should because of how stiffly Coen moves scenes along – which is a foundational problem when so much of Macbeth's enduring lies in its frenzied intensity.
Despite its striking aesthetics and the calibre of its cast (not to mention a scene-stealing performance from Kathryn Hunter as the witches), The Tragedy of Macbeth can't help but feel too tame, too unambitious. Even with every odd stacked in his favour, Coen still decides against taking a big swing. Instead, the solo director helms a handsome but disappointingly passive adaptation that future English students will no doubt turn to in lieu of reading the text.
This review was originally published in STARBURST Issue 476, which you can purchase here. The Tragedy of Macbeth is out now. Check out the trailer.