Reviews | Written by Laura Potier 21/10/2021
THE FRENCH DISPATCH
Wes Anderson's New Yorker-inspired anthology, The French Dispatch, is a habitually beautiful ode to the Golden Age of print journalism, and the textures and processes of magazine writing. Anderson's tenth feature centres on the overseas bureau of the Liberty, Kansas Evening Sun newspaper, and the team of writers and editors behind the fictional insert, "The French Dispatch".
Headquartered in the French village of Ennui-sur-Blasé (the film's laziest joke, thankfully), Anderson structures his film in much the same way one would assemble a publication: book-ended by scenes of the magazine offices – past and present – and its oddball cast of journalists, critics, and correspondents, The French Dispatch eases viewers through a series of episodic vignettes that each bring an article to life.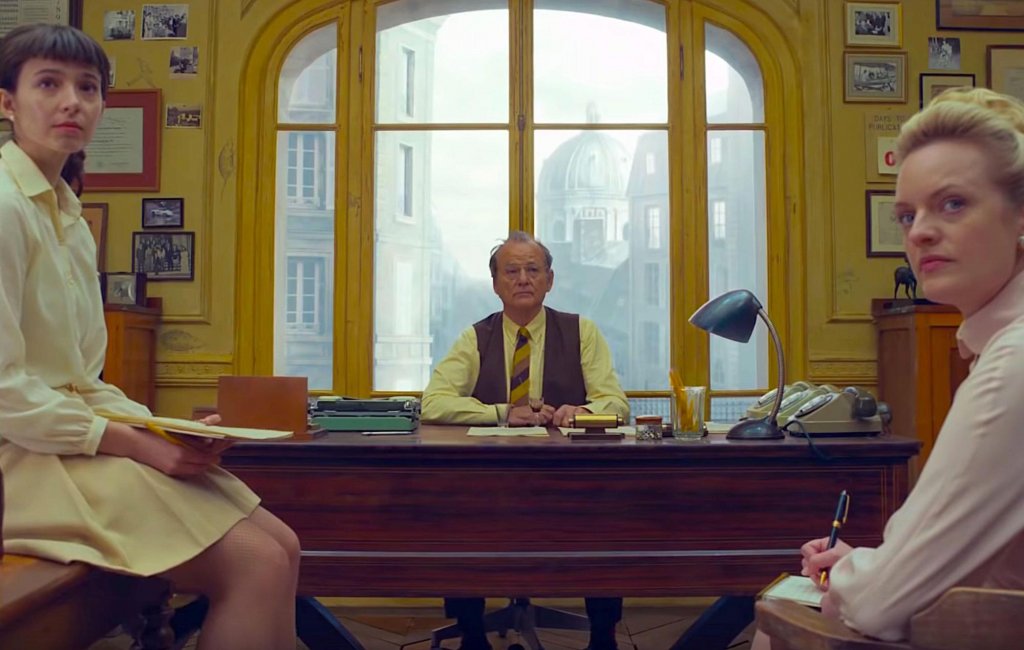 First, we are guided through the low-life beats of the streets of Ennui by cycling enthusiast Herbsaint Sazerac (Owen Wilson). Then comes an arts report from J. K. L. Berensen (Tilda Swinton) delivered via symposium, about the incarcerated artist and modern Abstract Expressionism pioneer Moses Rosenthaler (Benicio Del Toro) and his muse, the prison guard Simone (Léa Seydoux). It's followed by a political investigation into student affairs by Lucinda Krementz (Frances McDormand), with a focus on student revolutionaries Zeffirelli B (Timothée Chalamet) and Juliette (Lyna Khoudri) in a piece based on the incredible two-part article by Mavis Gallant about the May '68 protests.
Finally, the last segment is a gorgeous food column by Roebuck Wright (Jeffrey Wright), a character inspired by James Baldwin and A. J. Liebling, reflecting via talk show on a dinner prepared by famed police chef Lt. Nescaffier (Stephen Park) during a kidnapping plot. Connecting these disparate threads is Editor-in-Chief and founder Arthur Howitzer Jr. (based on Harold Ross and played by Bill Murray), whose quiet sadness in compiling the magazine's very last issue permeates even the quirkiest exchanges.
The French Dispatch is the most Andersonian of Anderson's works. Full of stylistic quirks, detail-packed compositions, and his signature dense and fast-paced dialogue, it also functions as a who's who of Hollywood character actors: further to those mentioned above, The French Dispatch's call sheet includes Jason Schwartzmann, Edward Norton, Saoirse Ronan, Tony Revolori, Adrien Brody, Wally Wolodarsky, Elisabeth Moss, Willem Dafoe, Mathieu Amalric, Christoph Waltz, and more. Though most get a line or two in what are mostly parodied cameo roles, such casting does add an extra touch of entertainment value to the overall film.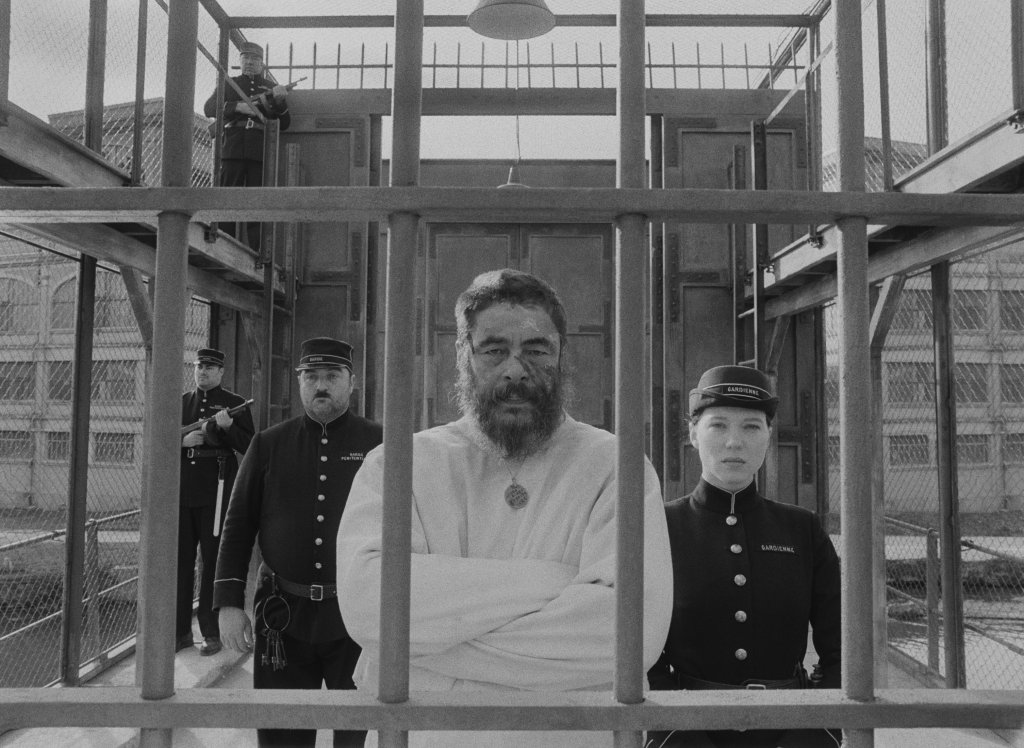 It also plays into another defining aspect of The French Dispatch: the feeling that Anderson is unapologetically making this film for the pleasures it brings him, with little else in mind. And because it is so overly indulgent, The French Dispatch falls short of being great. As much as viewers can enjoy the moment-by-moment progression of the film and the truly stunning physical choreography, there just is not enough in the way of emotional connection, narrative weight, or perceived message behind Anderson's aesthetic joys and well-meaning eccentricities.
There is so little warmth or genuine wonder to any of the stories that most scenes feel like exercises in style – this despite the fascinating subjects which inspired them.  If Anderson is trying to say something on the subject of print media, journalism, or something so broad as the appeal of storytelling, or even if it's satirising the high-mindedness which The New Yorker came to symbolise with the American middle class, then it is lost amidst the film's playfulness and abundance of visual tics.
For all its prettiness, delightfully written dialogue and very game cast, Wes Anderson gets lost in his own Anderson-ness. The French Dispatch might look and sound good, but it lacks the soul to leave a lasting impact with its audience.
The French Dispatch releases in cinemas October 22nd. You can check out the trailer here.