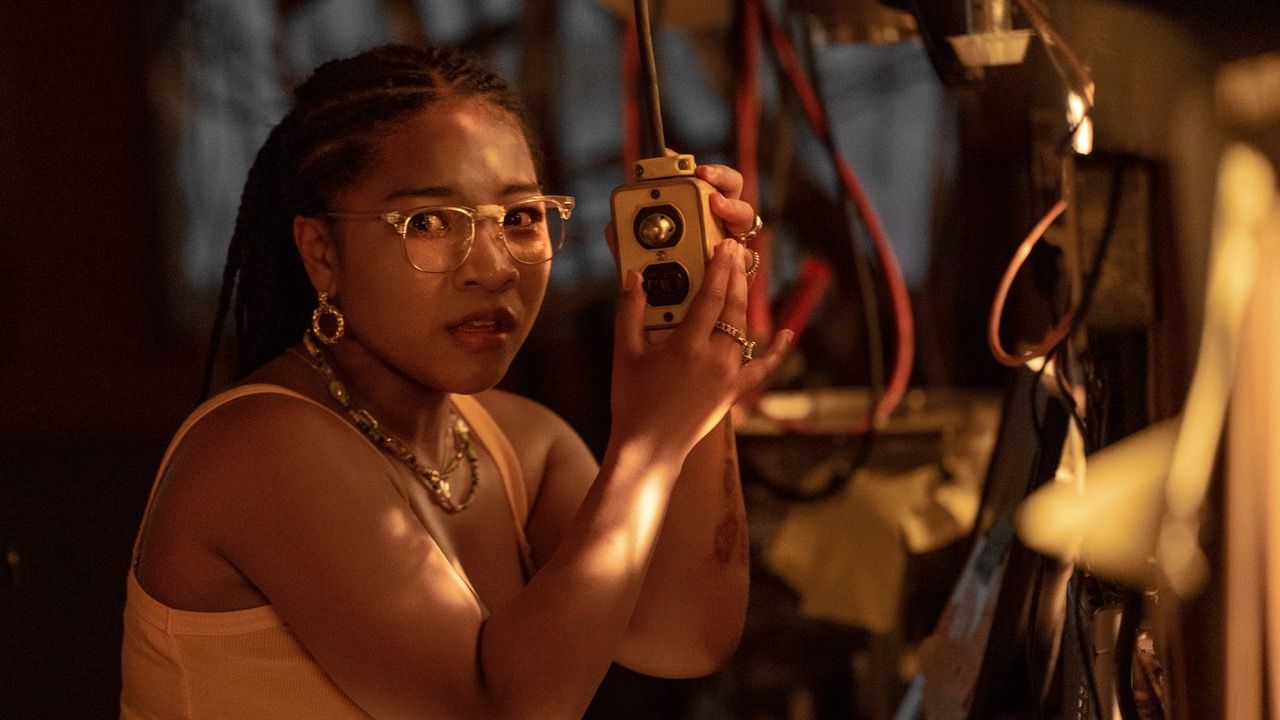 By Martin Unsworth
Young Vicaria (Laya DeLeon Hayes) has been surrounded by death since she was young. Her mother, as was her brother, was taken from her due to the gangs in her neighbourhood. Immensely intelligent, she sees death as a disease rather than a natural part of existence. This causes problems with her school but doesn't deter her from conducting some extracurricular activities. Hidden in an abandoned, condemned building, her experiments to revive her brother come to fruition.
Bomani J. Story's debut feature is a bold reworking of Frankenstein, brought up to date but still packing the same powerful themes of playing god and revenge as Vicaria gets inadvertently mixed up with the local gang who are supplying her father (The Walking Dead's Chad L. Coleman) with drugs. Vicaria isn't a hero here. Her actions cause more mayhem and murder but she's still a very sympathetic character – more so than the titular doctor in the novel. Hayes is fantastic in this lead role, showing a magnificent range and getting the viewer on board despite her actions.
Writer/director Story also highlights social issues, including the inherent racism in the school system and the black experience in general. A major factor is also in the title: anger and the difficulty of controlling it, and what makes a monster. The film is an emotional roller coaster; amongst the horror (which gets incredibly gory – the effects being particularly impressive) there's real heart at the centre of the tale.
As an updating of Mary Shelley's tale, The Angry Black Girl and the Monster is one of the best we've seen for a while.
The Angry Black Girl and the Monster screened at SXSW and will be released later this year.