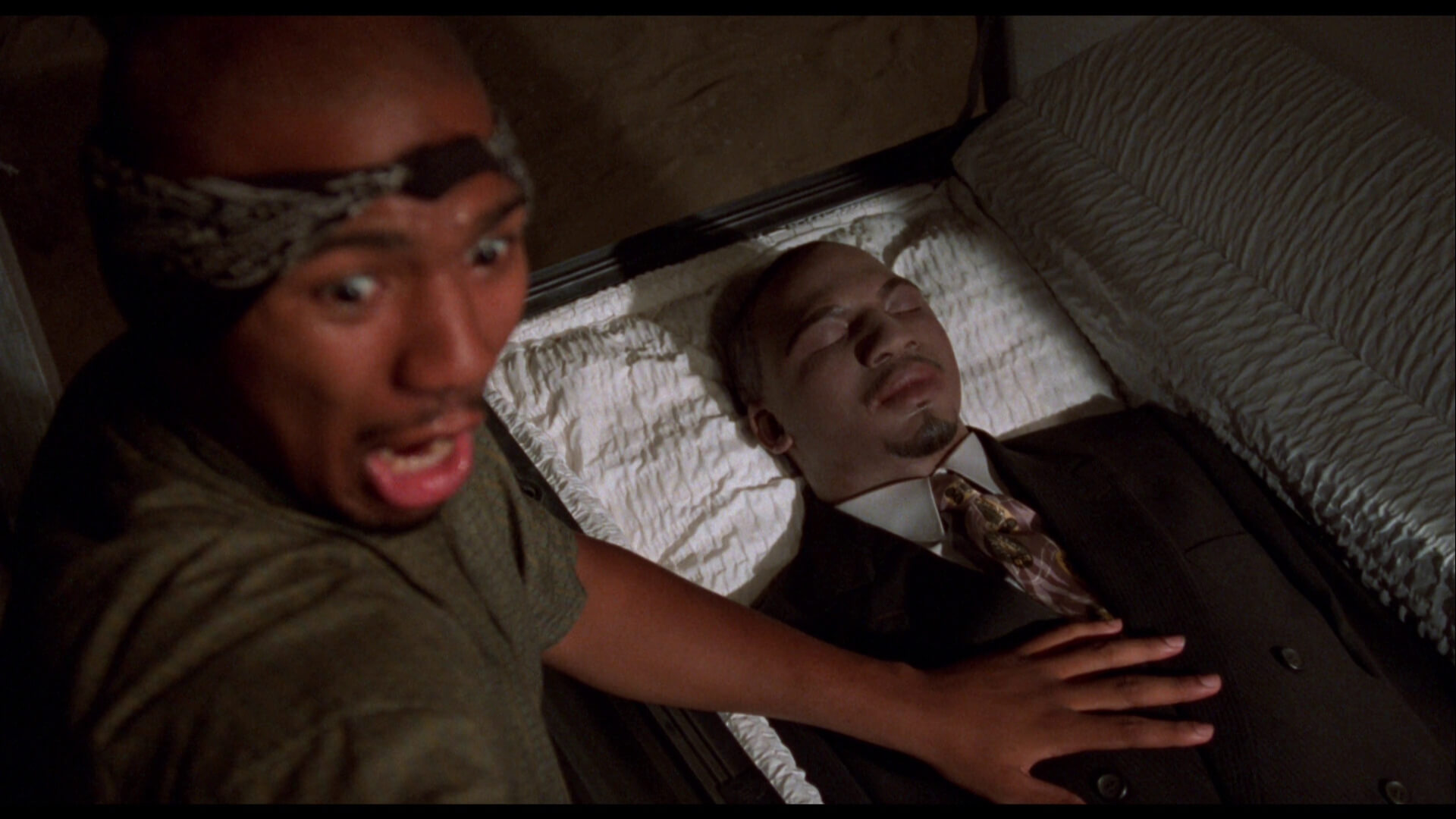 While there's a rich history of horror anthology movies out there, they tend to either fall into the category of hammy, British ghost stories or painfully low-budget affairs designed to showcase the work of various up-and-coming directors. Tales from the Hood is a unique entry in the subgenre, focusing in on issues and themes related specifically to the African American experience, with segments featuring sadly more-relevant-than-ever topics like police brutality and racists assuming political office. Tales from the Hood isn't just unique in its subject matter, but also in that it's an auteur-led horror anthology with something to say.
The same is also true of its sequel. As a straight-to-on-demand follow-up to a film from 23 years ago – not to mention one that had to re-cast its lead character – Tales from the Hood 2 is so, so much better than it has any right to be. While the hit-and-miss nature of the film is the same as the first, but with the misses missing harder and without any '90s charm to carry them, the film hands the role of Mr Simms over to Keith David who is, as ever, a joy to watch in a wraparound sequence that arguably tops anything in the first film.
It's really nice to have both films presented together like this. If there's one complaint, it's simply that watching both of them left us eager to check out Tales from the Hood 3, which is still yet to receive any confirmation of a UK release following a US on-demand release in October. Still, this set is the perfect way to tide ourselves over.