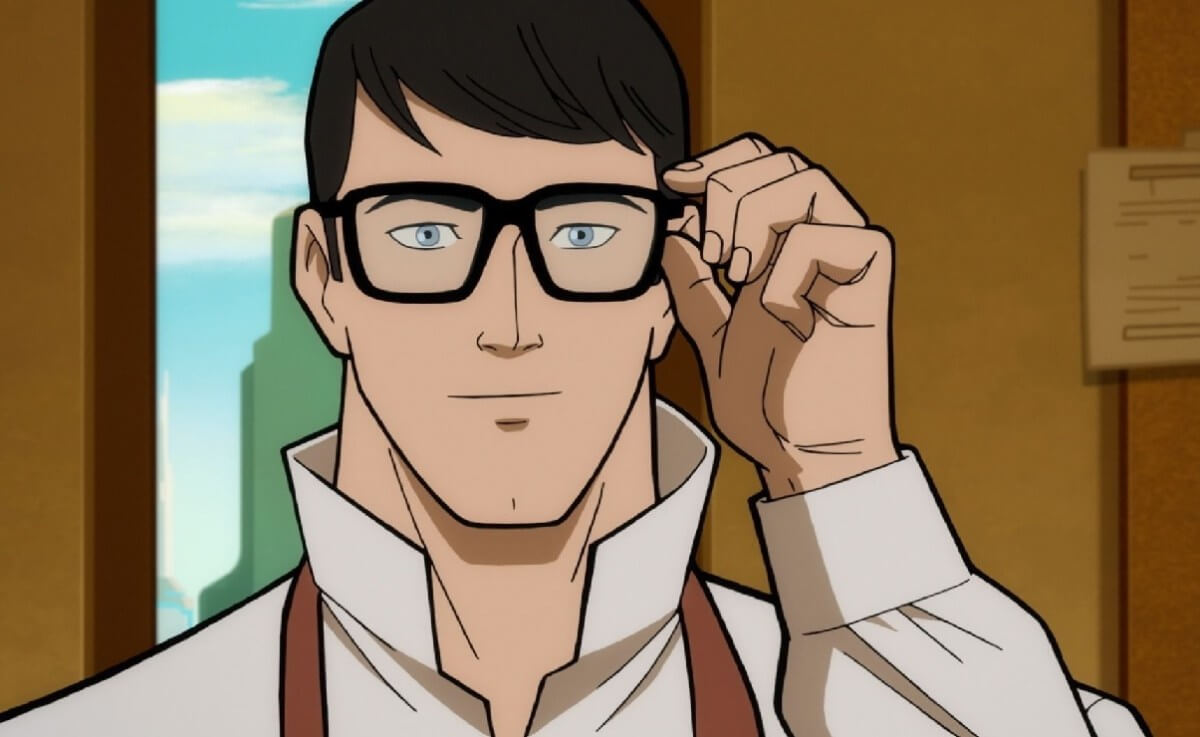 CERT: 12 | PLATFORM: DIGITAL, DVD, BLU-RAY (REVIEWED) / RELEASE DATE: AUGUST 23RD (DIGITAL), SEPTEMBER 7TH (HOME VIDEO)
With the phenomenal Justice League Dark: Apokolips War bringing the DC Animated Movie Universe to a close earlier this year, the world of animated DC pictures is a fresh canvas in every possible way. And now, the formative days of the Big Blue Boy Scout's rise to herodom gets an all-new adventure in Man of Tomorrow.
In Man of Tomorrow, we find a Clark Kent (Darren Criss) who is serving as an intern at the Daily Planet while also moonlighting as a masked hero. Unsure of himself or his place in the world, this is an angle to Clark that's rarely been focussed on in an animated feature as the film pulls plentiful elements of characterisation from the fantastic Superman: Birthright comic book run, and screenwriter Tim Sheridan does a marvellous job in hitting the right beats for such a tale.
While it's always initially a little jarring to hear new voices in roles so synonymous with other dulcet tones, the cast of Man of Tomorrow all deliver wonderfully. Darren Criss makes for a stoic but vulnerable Superman – with one particular scene bringing genuine goosebumps to the arms – Alexandra Daddario's Lois Lane is forever fiery in hunting down the big stories of the day, Zachary Quinto devilishly devours every scene his Lex Luthor is in, Ike Amadi absolutely nails the calm demeanour of the Martian Manhunter, Brett Dalton shows great versatility as his Rudy Jones gets put through the wringer more than most, and Ryan Hurst's gravel-drenched delivery is an inspired choice for Lobo.
It's not just the cast who are new here, for director Chris Palmer and animation veteran Butch Lukic have developed a vibrant, smooth style for characters and landscapes that are very much in the wheelhouse of Archer – and it works brilliantly for Criss' Supes and his supporting players, with the look of the movie making its moments and characters personable yet powerful, while the distinct visuals simultaneously distance Man of Tomorrow from previous Super-flicks.
Elsewhere, this release is rounded out by two great featurettes each showcasing Lobo and the Martian Manhunter, a grin-inducing early look at '70s-set martial arts picture Batman: Soul of the Dragon, two classic offerings of Superman: The Animated Series, and a couple of other fun bits and pieces.
All in all, Superman: Man of Tomorrow is a great all-round package, with the main feature film proving to be a poignant, action-packed tale of discovery that lays bare what makes the Man of Steel tick.