Reviews | Written by Alan Boon 23/06/2021
SUPERGIRL Season 6, Episodes 1 – 3
The worldwide pandemic that shut down TV production in the Spring of 2020 means that, when we rejoin Kara Zor-El for season six of Supergirl, there's still business to tidy out from the back end of season five. Lex Luthor has gained the powers of a god, Brainiac 5 is dying from radiation poisoning, and there's seems to be no end to what Nia Nal's dream powers can be shoe-horned into.
The first three episodes of the season tie up those loose ends and spin-off more still, and with the DEO destroyed at the end of season five, the gang's base of operations moves to the quasi-Justice League clubhouse set up by J'onn J'onzz at the end of the Crisis on Infinite Earths crossover.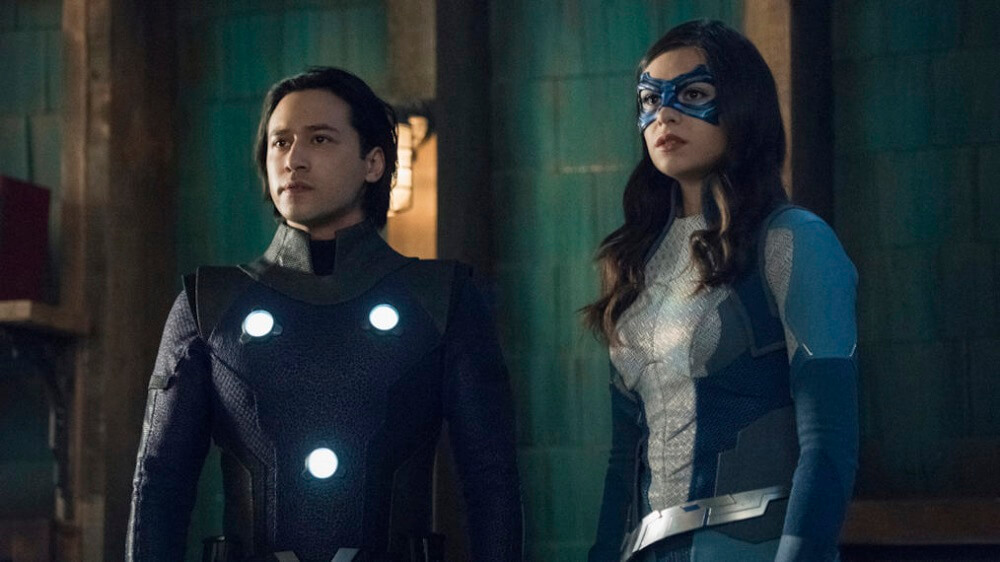 Without moving too far into spoiler territory, Melissa Benoist's part in the show is reduced slightly as a result of the actress's real-life pregnancy, but there's still plenty of action as the show explores the Phantom Zone and sees the team adapt to their new circumstances and grow into the hero shoes they find they're wearing.
Unlike Arrow, the last CW superhero show to announce its departure ahead of time, this final season of Supergirl doesn't feel like a tour of the show's greatest hits, and is content to still carve out new stories, perhaps safe in the knowledge that there's always Legends of Tomorrow should any of these weirdos want a life beyond this show.
Until then, there's twenty episodes of Super Fun on the way, and plenty of growth before the goodbyes are said. With the promise of space vampires and fifth-dimensional imps on the way, this twenty-first-century take on the 1950s science fiction schlock of DC's Silver Age is worth keeping an appointment with.
SUPERGIRL returns on Sky One on June 29th at 8pm, and on-demand via NowTV. Episodes are also available to purchase digitally via Apple and Amazon.