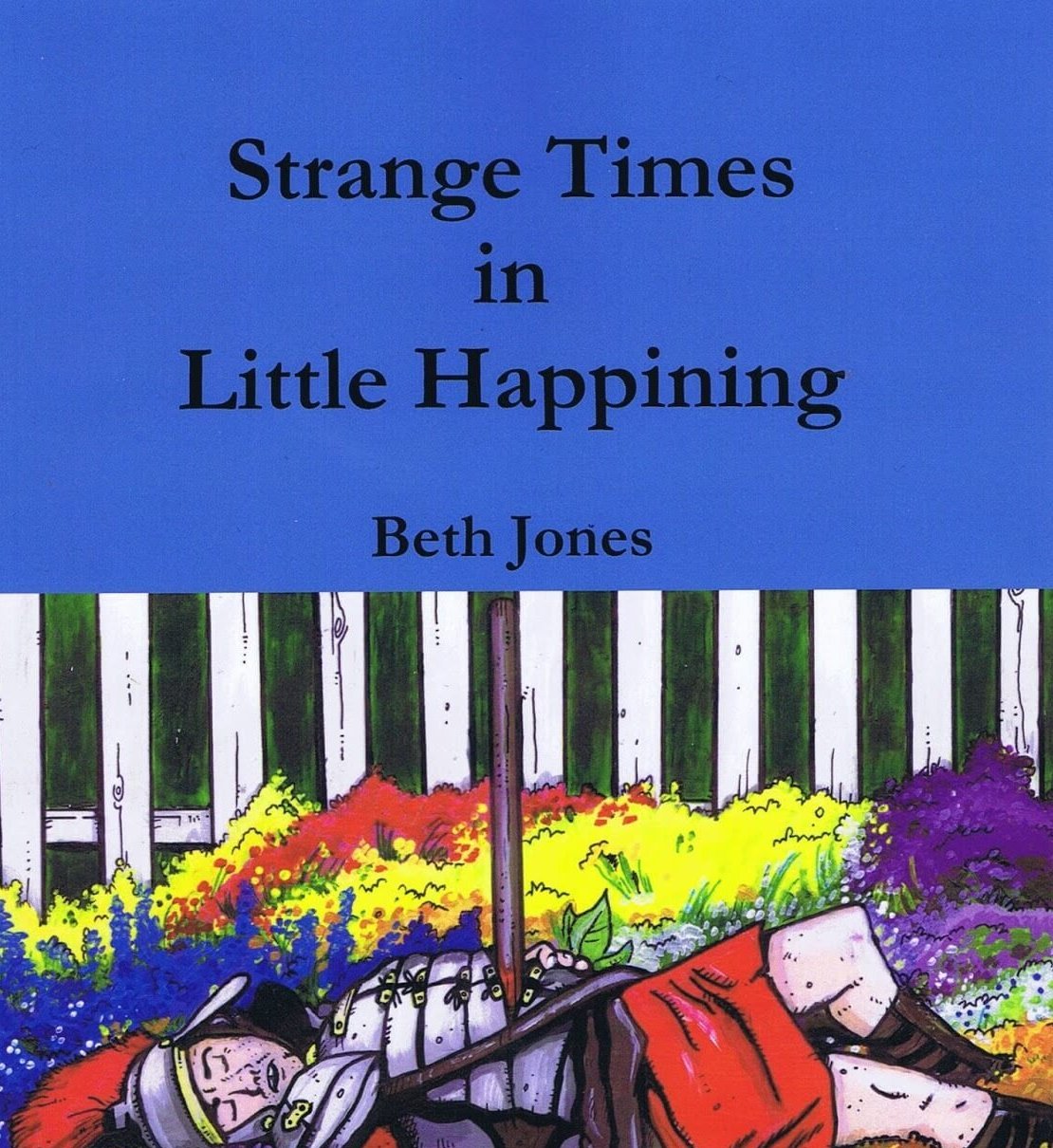 When the sleepy town of Little Happining finds itself in the midst of a bizarre mystery involving Romans, Vikings, Neanderthals and other strange elements, it's down to the cake-loving (and sparse!) police force – most notably Inspector Mandalay – to try and piece the puzzle together and find out exactly what is going on as the plot thickens, the twists unravel, and the tea and biscuits continue to flow.
From Beth Jones – and with artwork from husband Arfon Jones – Strange Times in Little Happining is a marvellous read that is sure to put a smile on the face of many a genre fan. To delve too further in to the plot specifics would, of course, veer towards spoiler territory, so we'll keep well away from revealing too much here. What we can say, though, is that this is one of the most utterly charming reads we've come across in many a year. Jones has penned a tale that covers classic Doctor Who ground whilst also channelling the classic whodunit stories seen on British television over the years.
An intimate, flowing read, Strange Times in Little Happining is an easy-going, breezy book that clocks in at just shy of seventy pages, making it perfect to devour in a few bitesize chunks or even in one short stint. As for Beth Jones, with her work here she marks herself as one to keep your eyes on, with her particularly adept at having a great eye for detail while also allowing for the plot and story to play out in a way that feels fresh, natural and, most importantly, engaging. Oh, and did we already mention charming? And we don't mean charming in a classic suave and smooth way, but more charming in the sense that you'll feel yourself quietly smiling as you make your way through this ever-expanding quaint mystery that beautifully captures the sense of everyday small-town life; albeit a small town which is in the midst of some mightily strange happenings.
You may yet to have come across Strange Times in Little Happining, but you'd do well to hunt down this delicate and delightful hidden gem at your earliest convenience. Oh, and did we mention just how charming it is? Oh, right. Well, if you pick up this riveting read, you'll know exactly what we mean, as this is a book which is sure to conjure up memories of days gone by, of a more innocent world, and of how, when done right, we all love nothing more than a hearty mystery that takes us along on its magical journey. A perfect read to accompany your tea and biscuits.
STRANGE TIMES IN LITTLE HAPPINING / AUTHOR: BETH JONES / PUBLISHER: SELF-PUBLISHED / RELEASE DATE: OUT NOW